The Essentials Oils for Skin Guide, Backed by Experts
Because not all essential oils are created equal.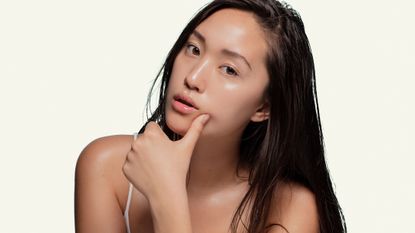 (Image credit: Getty Images)
Navigating the world of skincare is tough. And things get even more perplexing when you learn that the products that claim to be nice to your skin are filled with ingredients that are not, in fact, as gentle as they appear, but are actually incredibly irritating—like essential oils. Though they sound sweet and innocent, essential oils are highly concentrated essences that can cause skin damage and irritation.
"With the rise of the natural skincare movement, more and more products are being formulated with essential oils, which are known irritants," says dermatologist Joshua Zeichner, M.D., director of cosmetic and clinical research at Mount Sinai Hospital in New York City. "There's this idea that natural automatically means gentle, but poison ivy is natural, and you're not putting that on your skin."
Because every product is formulated differently, your "organic" lavender moisturizer may only contain a hint of lavender oil, while your random drugstore moisturizer may contain an entire lavender field's worth. But before you freak out and toss out everything in your medicine cabinet, know that despite their cons, some essential oils (in diluted doses) do have pros, too. To help you make sense of it all—and avoid any future rashes—we've broken down the most popular oils to and not to use, ahead.
Essential Oils to Avoid
1. Tea Tree Oil
Yes, the very same oil seen in your acne-curing products is also a major irritant—at least, when used incorrectly. "Tea tree oil, or TTO, has both antimicrobial and anti-inflammatory benefits, meaning it can calm inflammation in the skin and also reduce acne-causing bacteria," says Dr. Zeichner. In diluted form (like a drop mixed with a water and lightly dabbed over your skin), it's fairly innocuous and can even be an excellent acne-fighter for sensitive skin—but rarely will you find it that diluted.
"You really never know how much TTO is in a product until it's too late, when your skin is already itchy, dry, and irritated," he says. "Plus, people tend to over-apply natural products—especially natural acne products—which basically guarantees irritation." That's not to say you need to swear off TTO forever; instead, make sure that's it's not one of the first few ingredients (and, thus, the highest concentration) listed in a formula. And before you use any TTO product, first patch test it under your ear by your jaw to see if you have any adverse reactions.
2. Mint Oils
If you've ever felt the mild burn of a too-minty toothpaste in your mouth, you probably won't be surprised to know that mint oils, like peppermint, wintergreen, pennyroyal, and balm mint, are almost always a bad idea for your skin. "Mint oils are very fragrant and potent, and can be a huge trigger for allergic contact dermatitis," says Dr. Zeichner.
Allergic reactions often don't occur until the second or third time you encounter something irritating, so you could use a mint-filled face mask or peppermint shampoo once or twice with zero problems, and then develop itching, redness, and burning the third time. If you're concerned, it's best just to avoid mint oil altogether.
Luckily, products high in mint are usually easy to spot: They'll often use words like "cooling," "fresh," "invigorating," and "tingly," which are basically code for "dermatologists hate this." Still, double-check the ingredients list just to make sure you know what you're slathering on.
3. Citrus Oils
Ah, citrus oils—the bane of every derm's existence. "We see a lot of citrus oils, like lemon and orange, in DIY skincare recipes, because they're thought to brighten the skin and fade dark marks," says Dr. Zeichner, "but in reality, they're so acidic that they often just cause intense irritation, instead." If your skin is especially prone to hyperpigmentation, that irritation can actually worsen or create even more darkness and scarring—i.e. the opposite of your goal.
Citrus oils (including orange, lime, lemon, grapefruit, and bergamot) have an extra special layer of risk to them: They can cause photoallergic reactions, meaning they react with the sun to cause phototoxic burns. "It's not common, but I've had patients come in with blisters from cutting limes before prolonged sun exposure," says Dr. Zeichner.
Of course, your face cream with a bit of lemon or grapefruit oil at the bottom of the ingredients list isn't necessarily going to lead to a blistering breakout. But a cluster of citrus fruit oils (as you'll often see in products) can still be irritating, especially to sensitive skin types. If you're looking to brighten dark marks, opt for a tried-and-true spot-fading treatment, instead.
4. Lavender Oil
Lavender oil is the popular kid of essential oils: It's in every diffuser, detergent, mist, and bubble bath, and is revered for its stress-soothing, itch-fighting, anti-inflammatory properties. And yet, despite all of its street cred, lavender oil is a known skin allergen, even in a super-diluted form.
"Like mint oil, lavender oil is really fragrant and strong, which is great for aromatherapy, but less so for skincare," says Dr. Zeichner. Still, a tiny bit of diluted lavender oil may not cause irritation if you're someone who has never dealt with sensitivities. But if you have temperamental skin (like moi), then using lavender-filled products is like playing a game of risk. "Any amount of contact with an allergen, like lavender oil, can be too much for a susceptible person," says Dr. Zeichner ("susceptible person" including those who frequently battle rashes, hives, and allergic reactions).
"Realistically, everyone's reactions to essential oils will be different, so there's no point in ruling them out altogether, especially if you enjoy the scents," he says. "It just means you have to be smart about patch-testing and recognizing adverse side effects, like itching, burning, or redness, so you can stop use immediately." And if you do experience a reaction, immediately wash off the oil, slap on some 1 percent hydrocortisone cream, and get yourself to a doctor's office.
Essential Oils to Love and Use
5. Rose Oil
People always say to stop and smell the roses, but have you ever thought about incorporating them into your skincare lineup? The founder of Baie Botanique, Sophie Oliver, thinks adding the thorny flower to your routine might be better than receiving them. "Rose essential oil is a powerful anti-inflammatory agent and tissue regenerator," says Oliver. "It helps promote healthy-looking skin and does a great job of moisturizing dry skin."
Unsure of where to even get started? Add the oil directly to your skin or even a few drops in your shower gel. "It promotes circulation, making it very beneficial to all skin types, especially mature skin," says Oliver.
Also, if you're looking to set the ~mood~, rose oil has been said to be an aphrodisiac and can evoke romantic feelings. Try rubbing a couple of drops on your cuticles, take a nice big whiff, and get ready to have major heart eyes.
6. Neroli Oil
When it comes to picking an essential oil for your face, two derms say there's nothing better than adding neroli oil to your routine. "It's known for its antibacterial, antimicrobial, and anti-inflammatory properties, that may make it useful for people with acne-prone, oily skin," says Blair Armstrong, Physicians Assistant in Dermatology and founder of GILDED. "It's vitamin-rich, less irritating (which means it won't cause photosensitivity in sunlight), and has been shown to help regulate the amount of sebum produced by the skin," continues Armstrong.
Before you started scrolling because you saw the words "oily skin" and you don't have said "oily skin," you might want to keep on reading.
"It has the ability to regenerate skin cells, it can be intensely moisturizing and helps to nourish and replenish the skin," explains Founder of Baie Botanique, Sophie Oliver. "Since it's particularly good at maintaining the right oil balance in the skin (because it replenishes so well), it makes it a great choice for all skin types."
7. Bergaptene-Free Bergamot Oil
Much like you before reading this article, I had never heard of this fancy term "bergaptene-free bergamot oil." Bergaptene is a form of furanocoumarin—a chemical produced by a variety of plant —that when exposed to high-level UV rays can produce some serious chemical burns and skin discoloration. That's often a result of citrus-based products.
Blair Armstrong, physicians assistant in dermatology and founder of body skincare brand GILDED, explains: "It has sedative and anti-inflammatory effects but doesn't cause photosensitivity." Basically, using bergamot oil gives you all the great skin benefits you would find in citrus oils, without the harmful risks. According to Armstrong, it also carries antibacterial properties that are used to help alleviate dark spots and acne.
8. Rosemary Oil
Yes, the world's best cooking seasoning doesn't only belong in your kitchen cabinet. You probably know it's praised for improving brain function and decreasing stress from numerous studies, or maybe from one of the many Bath and Body Works aromatherapy lotions you own, but it has a couple of more tricks up its sleeve, and they all lead to your hair.
When I was trying to grow out my hair after a lousy bob job (these make the cut, though), rosemary oil became my best friend. After scouring the internet, I found mixing several drops of rosemary oil with olive or coconut oil, applying it to my scalp, leaving it in for at least 10 minutes, and then washing it out worked wonders. I soon gave Rapunzel a run for her money, or at least I like to think so.
Julia Bao, founder and director of natural-based skincare brand BAO Laboratory, did remind me of one downfall to look out for: "It's also a highly fragrant oil, which can cause redness, itchiness, and skin inflammation," Bao points out. So, make sure you minimize your intake of this oil so not to overdo it. Everything in moderation, right?
4 Essential Oils to Get You Started
9. Juniper Berry Oil
Consider adding a drop or two of juniper berry oil to your moisturizer, as the evergreen extract is purifying and acts a natural skin toner.
There have also been recent studies that suggest juniper berry oil has antioxidant, antibacterial, antiviral and antifungal activities, meaning it would be a great choice for anyone who suffers from acne, too.
10. Geranium Oil
Geranium oil, which is distilled from both the leaves and the flowers of the ubiquitous geranium plant, is one of the rare oils that's both gentle and pleasant-smelling enough to rub directly onto your complexion, no carrier oil required. It's an antioxidant, so it's great worked directly onto skin under sunscreen to enhance the sun protection effect. Some also like it directly after a workout to soothe ruddy skin. Also? Geranium is excellent worked into damp, clean hair for enhanced shine.
11. Frankincense Oil
If frankincense immediately brings to mind the three kings and their treasured gifts to baby Jesus, well your association isn't entirely wrong. Frankincense, which has been heralded since Old Testament times for its healing properties, is the resin from Boswellia carterii, sacra, papyrifera, and frereana plants. Frankincense can cause skin sensitivity, so do combine with a carrier oil like fractioned coconut oil before applying. Uses include scar fading, acne healing, and general enhanced glow and skin suppleness.
12. Eucalyptus Oil
If you're suffering from occasional cystic acne breakouts—which tend to be more bacterial-driven, versus hormonal–then a spot treatment with a dab of the antiseptic eucalyptus oil could be just the ticket. The bracing smell has also been shown to ease tension, so could be used to topically ease tension on sore or tight muscular zones.
13. Blue Tansy Oil
There is only one real solution for razor burn—especially along your bikini line—and it's blue tansy oil. Parisa—one of our favorite at-home wax kits—actually includes a vial of the magical elixir in each set.
Derived from the yellow Moroccan tansy flower, blue tansy is an indigo hue, and contains two chemical compounds, chamazulene and sabinene, both of which sooth the skin and tamp the appearance of blemishes and angry spots. One layer right after waxing can assure bumps and ingrown hairs don't even appear.
Celebrity news, beauty, fashion advice, and fascinating features, delivered straight to your inbox!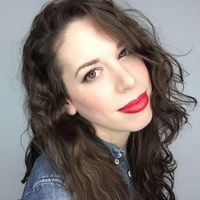 Chloe Metzger is the deputy beauty director at Cosmopolitan, overseeing the editorial content and growth strategy of the hair, makeup, and skin space on digital, while also obsessively writing about the best hair products for every hair type (curly girl here; whattup), and the skincare routines that really, truly work (follow her on Instagram to see behind-the-scenes pics of that magazine life). She brings nearly a decade of writing and editing expertise, and her work has appeared in Allure, Health, Fitness, Marie Claire, StyleCaster, and Parents. She also has an unhealthy adoration for Tom Hanks and would like to please meet him one day, if you could arrange that. Thanks.