The Absolute Best Moisturizers for Oily, Acne-Prone Skin
See you never, summer breakouts 🙅.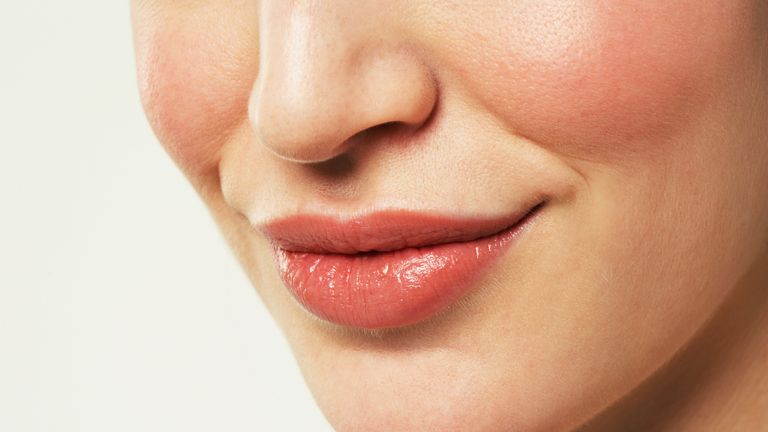 (Image credit: Archives)
When your sebum levels are out of whack and your face an oily mess, it's easy to just go "welp" and assume you can replace your moisturizer with more blotting papers because your face is already overproducing the shiny stuff. But skin experts stress that in order to control oil and the resulting breakouts, a great moisturizer can actually be the solution to the problem.
RELATED STORIES
Erica Suppa—an oncology esthetician, research scientist, and the founder of Fresh Faced Skincare—says, "For those who are breakout-prone, it's critical for them to use a moisturizer in order to help control the oil and water balance in the skin. The acne bacteria use this extra oil as a fertilizer."
The problem with typical acne products, she says, is that they're super drying and cause your skin to overproduce oil, while using a moisturizer can trick your skin into thinking its sebum levels are balanced.
Below, Suppa and two leading dermatologists make suggestions on what to look out for when shopping for a balancing moisturizer.
Dr. Angela J. Lamb, MD, Director of Dermatology, Institute of Family Health
What to Look For: "If you have oily or acne-prone skin, make sure that the moisturizer does not contain thick ingredients that will clog your pores. Avoid mineral oil or petrolatum-based moisturizers in favor of light oil-based ones or oil-absorbing ones. Most oil-absorbing moisturizers contain dimethicone or some type of polymer that cross links to trap and absorb oil. The products that I prefer are Sisley Black Rose Oil—although it says it is for dry/mature skin. If you use just one drop, especially during the winter, it gives you the moisture without having to use a thick oil. I also love La Roche Posay's Effaclar Mat moisturizer. It does an amazing job of keeping you oil-free all day."
1. La Roche-Posay Effaclar Mat Oil-Free Mattifying Moisturizer, $32
BUY IT: ulta.com.
2. Sisley Black Rose Precious Face Oil Anti-Aging Nutrition, $235
BUY IT: shop.nordstrom.com.
Dr. Emmy Graber, MD, MBA, The Dermatology Institute of Boston
What to Look For: "There are several gel cream moisturizers on the market that are great for oily skin, like Neutrogena HydroBoost Water Gel and also Cetaphil Oil Control Moisturizer. The Cetaphil product is great because it contains silica which can absorb oil. It is also very lightweight in feel, something that is preferred by oily skin types. The gel moisturizers are the most lightweight type of moisturizers. A gel absorbs into the skin almost instantly, unlike typical creams that sit on the surface for longer and make oily skin feel even oilier."
1. Neutrogena Hydroboost Water Gel, $20
BUY IT: ulta.com.
2. Cetaphil Dermacontrol Oil Control Moisturizer, $12
BUY IT: amazon.com.
Erica Suppa, Oncology Esthetician, Research Scientist, and Founder of Fresh Faced Skin Care
What to Know: "Everybody's different so you should test a product before you use it, and even if you have good ingredients in a moisturizer, there could be comodogenic ingredients (pore-clogging ones) in there as well."
What to Look For: In order to manage oil topically, Suppa says people should seek out a water-based moisturizer, which means that water will be listed as one of the top two ingredients of the product. Hydrating humectants should also be in the mix. "One that draws water from the air is glycerin, which helps absorb water into the skin's surface and prevent moisture loss. Panthenol—a pro-vitamin B5—is another humectant that helps with moisture retention." She also recommends finding products that include sodium hyaluronate which is "beneficial as a moisturizer because it penetrates the skin layer more readily than hyaluronic acid." Cucumber fruit extract will also calm and soothe skin, she says.
Suppa also suggests controlling acne with a chemical exfoliant serum that helps to dissolve dead skin out of the pores and prevents breakouts (rather than physical exfoliants in the forms of beads, scrubs, etc.) The Balance Moisturizer that she formulated contains all the above ingredients, and using it with an exfoliating serum like her Clarity Serum will help to clear up skin, she says.
1. Fresh Faced Skin Care Balance Moisturizer, $32
BUY IT: freshfacedskincare.com.
2. Fresh Faced Skin Care Clarity Serum, $47
BUY IT: freshfacedskincare.com.
Follow Marie Claire on Facebook for the latest celeb news, beauty tips, fascinating reads, livestream video, and more.