The 30 Anti-Aging Products Dermatologists Love
You'll wonder how you ever lived without them.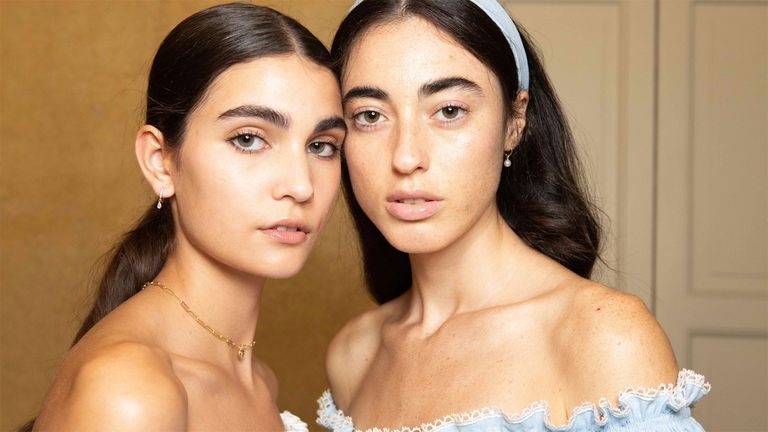 (Image credit: Getty Images/Rosdiana Ciaravolo)
Fellow beauty editors will feel this hard: The texts usually come on Sunday nights. The tone is direct, if slightly twinged with desperation: "Have you heard of the Hanacure mask?" (Yes.) "Do wrinkle creams actually work?" (Yes.) "What are the best anti-aging products?" (Right this way.) I've gotten these texts from my closest friends, my 16-year-old niece, my far-flung college acquaintances, and my baby daddy. Aging is an honor and a privilege—and it's coming for all of us. So while some of us foster our commitment to it when we're in our halcyon twenties, others don't catch the skincare bug until their thirties or beyond. And guess what? All of those approaches are okay, especially considering the quality products available.
That being said, finding the best anti-aging products isn't easy, per se. If a drugstore or beauty counter felt dizzying, Instagram just makes the market even more cluttered. That's why consulting expert advice is essential. We reached out to the best dermatologists in the game to find their favorite anti-aging products on the market today. (We also threw in a few of our own personal favorites.) The message was overwhelmingly clear: A few proven ingredients reign supreme: Hyaluronic acid, antioxidants, retinols, and niacinamide. And if something seems too good to be true, and promises to deliver the moon in twenty minutes flat? Well, be wary. And then send me a text. Ahead, the anti-aging products I feel completely comfortable recommending to my nearest and dearest.