The 24 Best Facial Moisturizers Marie Claire Editors Can't Live Without
"This jar has singlehandedly transformed my skin."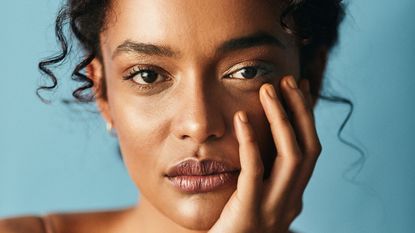 (Image credit: Delmaine Donson)
A good moisturizer is non-negotiable, but many facial moisturizers don't quite do the job. Some leave a pesky slick of sheen that catches the light in all the wrong places, while others feel so lightweight (opens in new tab) they don't leave behind any benefits to repair dry skin. (opens in new tab) When it comes to finding the perfect moisturizer formula for your skincare needs, there's so much to consider. For example, you could be in the market for a nighttime moisturizer to reset and hydrate your epidermis during your beauty sleep. Or, maybe you're looking for an SPF-packed formula (opens in new tab) that hydrates without clogging your pores. Either way, keep your skincare standards high and don't settle for less because Marie Claire editors are here to point you in the right direction.
So that you won't have to try every moisturizer in the saturated market, we did for you. Partly, well, because it's our job, but more importantly, because we're on this quest for good skin with you. Ahead, team MC gets candid about the face moisturizers we absolutely love, which are equal parts hydrating, glow-inducing, and about to be your overactive sebaceous glands' worst nightmare.
Chelsea Hall is the Assistant Fashion and Beauty Editor at Marie Claire, where she covers celebrity style, fashion trends, skincare, makeup and anything else tied into the world of fashion and beauty