Salon Etiquette 101
Stop! Before you walk through that salon door, here are a few things your stylist would like you to know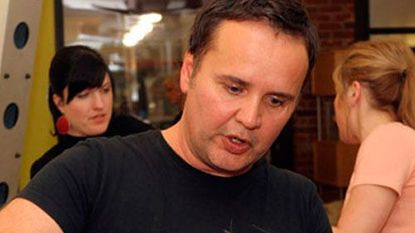 (Image credit: Soren McCarty)
Marie Claire Newsletter
Celebrity news, beauty, fashion advice, and fascinating features, delivered straight to your inbox!
Thank you for signing up to Marie Claire. You will receive a verification email shortly.
There was a problem. Please refresh the page and try again.
BE ON TIME.
(Or no more than 15 minutes late.) "I schedule my haircuts every 45 minutes," says Louise O'Connor, owner of OC 61 Salon in New York City. "Once we're 15 minutes past your appointment time, there is no guarantee you'll be accommodated. But a call to the salon is appreciated nonetheless."
TREAT A FIRST VISIT LIKE A FIRST DATE.
"If it's the first time you're seeing a stylist, dress up a little," says Kevin Lee, creative director of the Kenneth Salon in New York City. This allows a stylist to get a sense of your personal style, so he can give you a cut that works with it. Along those same first-date lines, limit your revelations. Although having someone run his fingers through your hair is disarming, you probably shouldn't talk sex, religion, or salary with someone you've just met, whether he's sitting across the table from you or standing behind your chair.
RESEARCH THE SALON'S RATES — BEFORE YOUR VISIT.
Also, ask what forms of payment they take; not everyone accepts American Express, for example. This can prevent potential sticker shock or an embarrassing confrontation at the front desk after your appointment. If, however, your bill is way more than you expected, don't try to haggle with the receptionist. Ask (politely) to see the manager, who is empowered to do something.
TRY TO BE PATIENT.
"If you are early [thank you!] or your stylist is running a little late, do not walk up to the stylist, stare down the client in his chair, and start talking about your hair," says Lee. If the stylist is really running behind, however, it is perfectly acceptable to speak to the manager, says Lee. Most will try to appease inconvenienced clients with a free manicure, hair product, or deep-conditioning treatment, says O'Connor.
CHEATED? FESS UP.
"I actually don't mind if a client has gone to see someone else," says Luden Henriquez, a stylist at the Rita Hazan Salon in New York City. "If she's back in my chair, clearly I'm doing something right." But most experts say it's still good to come clean — especially if you've had a chemical service done elsewhere, which could cause an adverse reaction to any new treatment.
DON'T FORGET THE LITTLE PEOPLE.
If you're happy with your service, it's generally considered polite to tip at least 15 percent, says Roy Teeluck, a stylist and spokesperson for Nexxus haircare. (The one exception? It is not necessary to tip the salon owner, though most won't turn away a fistful of bills.) But it is always courteous to slip $5 to $10 to assistants (if your stylist has one) or to anyone else who aids with your haircut or color.
WHAT YOU SHOULD EXPECT FROM YOUR STYLIST:
HIS FULL, UNDIVIDED ATTENTION.
You are paying for his time and expertise, says Jonn Rhamani at Salon A-K-S in New York City, so a stylist should never walk away from you in the middle of a cut. Similarly, both a stylist and a colorist should remain in the salon until all of your treatments are completed and your hair is dry.
SOMEONE WHO LISTENS WELL AND NEVER BULLIES.
Ultimately, you are the one who has to wear the hair, says Henriquez, so a good stylist will never try to "talk you into" something you don't really want.
NO INAPPROPRIATE CONVERSATION OR CONTACT.
It's true that many client-stylist relationships do evolve into genuine friendships, says Teeluck. But if you and your stylist are mere acquaintances, then it's never OK for the stylist to initiate anything more intimate. If that is ever to happen, it must first come from the client.
Celebrity news, beauty, fashion advice, and fascinating features, delivered straight to your inbox!