The 8 Best Vanilla Perfumes Ever Created
Prepare for the compliments to roll in.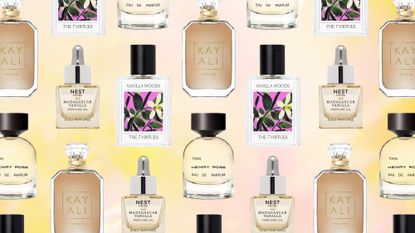 (Image credit: Future)
Marie Claire Newsletter
Celebrity news, beauty, fashion advice, and fascinating features, delivered straight to your inbox!
Thank you for signing up to Marie Claire. You will receive a verification email shortly.
There was a problem. Please refresh the page and try again.
Fragrance is an incredibly personal beauty product. The best perfumes to me are likely going to be different for you. For instance, some people like to smell seductive and mysterious, while others want to smell like a freshly baked dessert. I, for one, fall into the latter camp. In middle school, I would douse myself in body sprays like Victoria's Secret Vanilla Lace or the ever-nostalgic Warm Vanilla Sugar from Bath and Body Works just so I could smell like a cupcake personified. Now all grown up, my tastes have come a long way and so have the sickly sweet vanilla perfumes of the early aughts.
Nowadays, the best vanilla perfumes are combined with a variety of notes to create fragrances with nuance and sophistication. Faye Harris, Co-Founder and CMO of the eco-conscious luxury fragrance brand, Eauso Vert, says as much. "Vanilla is an incredibly versatile ingredient and there are so many fragrance compositions that can be made with it to give it an entirely unique personality," she explains. So whether you're into spicy, woody, or floral fragrances, I'm willing to bet there's a vanilla perfume out there waiting to be your next favorite.
As a vanilla lover myself, I made it my personal mission to find the best vanilla perfumes on the market and my search did not disappoint. Ahead, you'll find my all-time favorite vanilla perfumes, tested by yours truly. Don't let the thought of sugary sweetness deter you, either. I've made sure to include a wide variety of vanilla scents that work for every season, so whether you're looking for something floral for summer or a warm perfume for winter, I've made sure to cover my bases.
What to Look For in Vanilla Perfume
Complementary fragrance notes
Long gone are the days when vanilla fragrances are confectionary overloads. Nowadays, Harris explains that vanilla is often paired with woodsy, citrus, or spicy notes to help balance the sweetness of vanilla while still letting it shine through. Consider a vanilla fragrance that combines other favored notes for a more sophisticated take on the gourmand scent. "Citrus can add a freshness while spicy and woody notes can particularly enhance the warming and comforting aspects of vanilla," adds Harris. "Soft florals and musks can enhance the creaminess and sensuality, creating an incredibly smooth, lactonic effect."
All perfumes are mainly composed of three ingredients—water, alcohol, and perfume oils. As I'm sure you could guess, the combination of perfume oils is what makes a fragrance unique and the types of oils can play a huge role in the outcome of a perfume. When it comes to vanilla in fragrances, Harris explains that it can either have natural or synthetic origins depending on the fragrance's desired character. "Synthetics tend to be used to give a more sweet, addictive quality, while the natural extract brings a more animal, leathery, or spicy dimension," she says. When shopping for a vanilla perfume, the ingredient list can shed light on its overall sense.
Concentration of fragrance
Not all perfumes are made equal, and that's a good thing! On fragrance labels, you may run across different names such as eau de toilette, eau de parfum, or perfume oil. The difference here is the percentage of perfume oil and its concentration, which can affect the longevity and character of the fragrance. Choosing between the three is a matter of personal preference and skin and nose sensitivity. Here, Harris breaks down the pros and cons of each type of fragrance.
Types of Fragrance
Eau de toilettes (EDTs) typically contain five to 15 percent perfume oil and are often much lighter than eau de parfums. Harris says that since EDTS tend to be less potent and clingy on the skin, they give you the flexibility to reapply when necessary without having to stick to the same scent all day.
Eau de parfum (EDPs) have a much higher concentration of perfume oil than EDts, at around 15 to 20 percent. "They are perfect for those seeking to express their taste in scent more outwardly, as these formulas are more concentrated and will have more longevity than an EDT," says Harris.
Perfume oils are also made of a high concentration of oils and natural extracts, except they don't contain any alcohol and typically come in rollerball form as opposed to a spray. Harris says these are a great option for those sensitive to alcohol, but still want to enjoy a fragrance.
The Best Vanilla Perfumes
Best Overall Vanilla Perfume
If you're a vanilla lover through and through, this perfume is for you. I like to think of this fragrance as the sugary sweet scents of my childhood, but a grown-up, more nuanced version. Right off the bat, you're hit with strong notes of vanilla, but it's perfectly balanced with slight notes of musk and amber. After a few hours, the strong scent of vanilla dies down just a bit, resulting in a scent that's warm, inviting, and luxurious.
Customer review: "This is the perfect vanilla scent I have been looking for. It's warm and full without being overpowering. It seems to last most of the day if not all day." — Sephora
Best Floral Vanilla Perfume
Eauso Vert Vanilla Embers
Vanilla Embers doesn't immediately scream "vanilla" like most other vanilla perfumes, which is what I love so much about it, however, it does make you feel warm and swaddled like the scent typically evokes. Its creamy vanilla bean base note is perfectly contrasted with intoxicating orangeflower, jasmine, and spicy cardamom, resulting in a fragrance that's equal parts floral, woody, and sweet. This one also happens to be Harris' personal favorite. She says, "Vanilla Embers has such a cocooning effect, and is now all that I wear when I'm at home and looking for something to feel like I'm back in my body."
Best Tropical Vanilla Perfume
Nest New York Madagascar Vanilla Perfume Oil
Vanilla fragrances tend to feel warm and cozy, but that doesn't mean that can't work for summer. This perfume oil from Nest evokes images of palm trees, salty air, and sunshine thanks to its key note of coconut. Additionally, there's a hint of floral with vanilla orchid and spice with Kashmir wood. Blended with baobab oil, this also works to soften and scent the skin at the same time. This bottle will last you forever, too, as you only need two drops for a long-lasting scent.
Customer review: "Love this fragrance!! It's so beautiful! The coconut hints are my favorite part but the spicy/musky side give the fragrance so much dimension! This is not a basic vanilla scent! A little goes a long way too, I use two small drops on my wrist and pat any excess in my neck!" — Sephora
Best Spicy Vanilla Perfume
Henry Rose Torn Eau de Parfum
Torn is the perfect name for this perfume because its scent is partly feminine and partly masculine, making it the perfect genderless fragrance. Upon the initial spray, I'm immediately whisked away to a cozy fireplace with a glass of whiskey in hand. With hints of musk, sandalwood, and violet, this fragrance is subtly spicy and earthy, with a hint of vanilla sweetness—If you want to feel sultry without going overboard on vanilla, this one is for you. Another huge draw to Henry Rose perfumes, besides their unbelievable scents, is their commitment to sustainability and transparency.
Customer review: "This perfume is simply amazing! The vanilla scent is so unique and unlike anything I have ever smelled before. The fragrance lasts all day long and even after several hours, the scent is still noticeable. I would highly recommend this product to anyone who wants a distinct and long-lasting fragrance that is sure to turn heads." — Henry Rose
Best Woody Vanilla Perfume
The 7 Virtues Vanilla Woods Eau de Parfum
Vanilla Woods is one of the most-complicated fragrances in my collection. Hands down. It does kick off with a strong dose of sweetness with base notes of Madagascar vanilla, gourmand caramel, and woody amber, but within minutes its pear and rose notes rise to the surface, resulting in an intoxicating fragrance. I can personally attest that this fragrance brings a sense of comfort and calmness whenever I wear it. If you're one to change your perfumes with the season, I recommend this one for winter as its warm and soothing.
Customer review: "This has become one of my all time favorite scents. It has this sweet vanilla cotton candy vibe that is balanced out by the woodiness. I love it and my boyfriend does too. super long lasting. 10/10 highly highly recommend. I hope they never stop making this." — Sephora
Best Amber Vanilla Perfume
Laura Mercier Ambre Vanille Eau de Parfum
Amber pairs exceptionally well with vanilla, made clearly evident in this fragrance. The two-star notes in this eau de parfum from Laura Mercier combine in a scent that feels like a warm hug from your mom. The vanilla and amber are beautifully balanced with fresh floral notes of tiger orchid and heliotrope alongside sweet notes of almond and brown sugar. All in all, Ambre Vanille is the kind of intimate, soft scent that will make anyone want to move closer to you.
Customer review: "I have been on the hunt for a simple yet realistic vanilla, this is by far my absolute favorite. It is very cozy, warm, perfect for autumn and winter months. A lot of brands overcomplicate vanilla scents but this is absolute perfection. I find that it lasts more than 8 hours without the need to reapply." — Nordstrom
Best Sweet Vanilla Perfume
Ellis Brooklyn VANILLA MILK Eau de Parfum
You know the delicious milk that's leftover from a bowl of cereal? Well, that's exactly what this perfume smells like, in the best way possible. Just like the name suggests, the fragrance smells shockingly close to sweet milk. However, after it dries down and into a few hours of wear, this perfume transforms into more of a light, creamy smell reminiscent of chocolate chip cookie dough (it does have notes of cocoa shell, after all). While this scent is deliciously sweet, don't get it confused saccharine scents of the 2000s. Thanks to a touch of florals, Vanilla Milk is balanced and totally delectable.
Customer review: "This is a beautiful scent, I have worn it for several days now and I have not tired of it at all. It lasts so long and has such a deep, beautiful and sexy vibe. I have been searching for so long for a special Vanilla scent and this is it!" — Ulta
Best Fresh Vanilla Perfume
Juliette Has a Gun Vanilla Vibes
Juliette Has a Gun is a cult-favorite fragrance brand for a reason—every one of their perfumes is to die for, including their take on vanilla. While most vanilla perfumes fall in the warm fragrance category, this one smells much more clean and fresh, giving it a totally different vibe than what you're used to with vanilla fragrance. Vanilla Vibes pairs natural vanilla with sea salt and sandalwood for a perfume that's elegant and distinct. Not only would this be an excellent perfume for summer, but the bottle would look so pretty on your vanity.
Customer review: "This is everything I've ever wanted a summer fragrance to be. It's airy, sweet, and it gives sexy energy for hours on end. I get tons of compliments on this, and everything about it feels lux! 100/10!" — Sephora
Meet the Expert
After meeting during their 10+ years working in beauty marketing, Faye connected with Eauso Vert Co-Founder Tanya Gonzalez over their love of the simple pleasures and beautiful complexities of life: culture, connection, and the subtle art of doing more with less. Together, they created a brand new 5-fragrance collection rooted in the idea of celebrating sensuous experiences through the power of sustainable scent.
Celebrity news, beauty, fashion advice, and fascinating features, delivered straight to your inbox!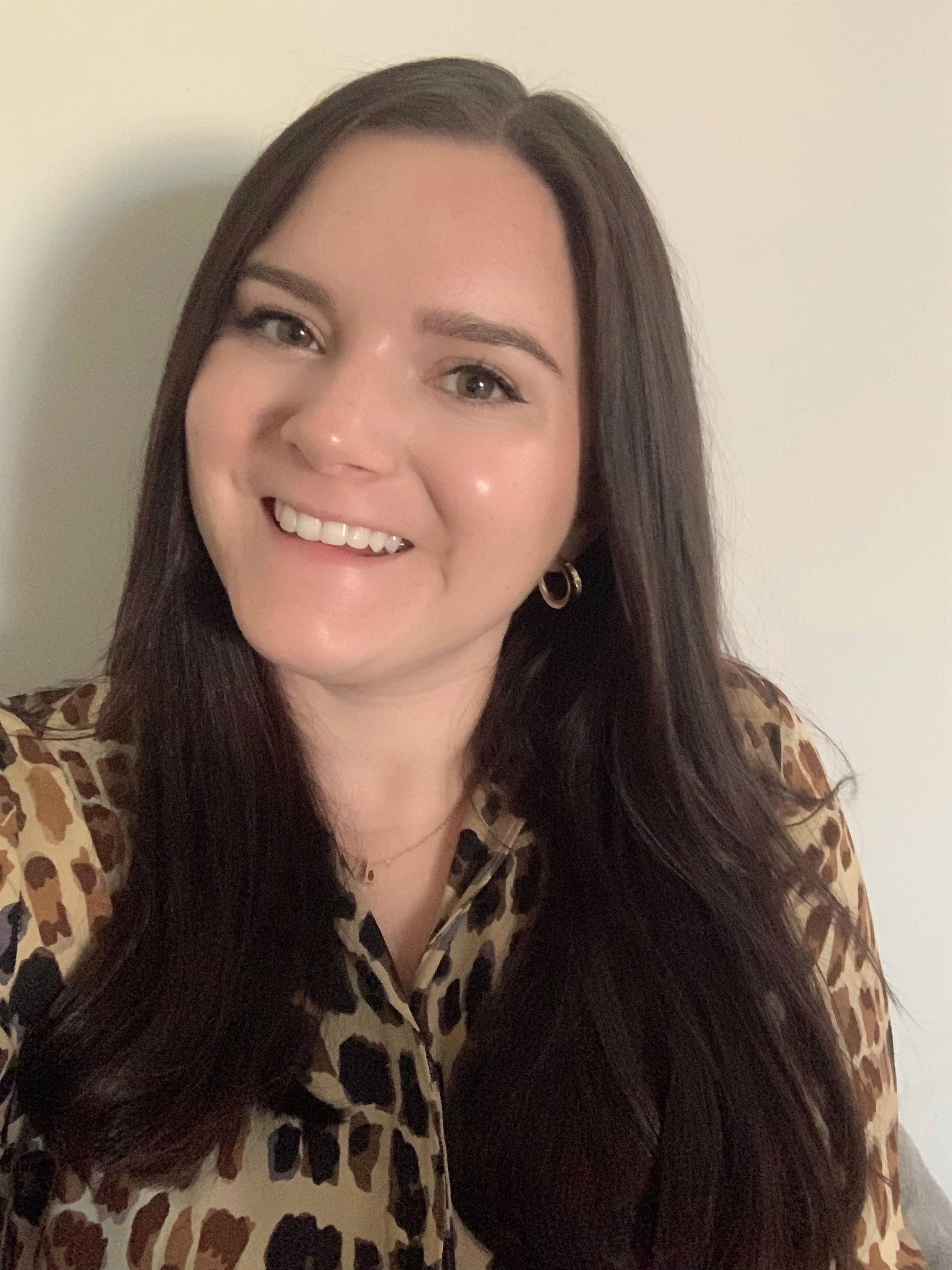 Brooke Knappenberger is Contributing Writer at Marie Claire, where she writes across the board from fashion and beauty to books and celebrities. As a pop culture junkie, Brooke obsessively consumes and writes about the latest movie releases, streaming TV shows, and celebrity scandals. She has over three years of experience writing on fashion, beauty, and entertainment and her work has appeared on Looper, NickiSwift, The Sun US, and Vox Magazine of Columbia, Missouri. Brooke obtained her Bachelor's Degree in Journalism from the University of Missouri's School of Journalism with an emphasis on Magazine Editing and has a minor in Textile and Apparel Management.