Worth It: Dior Dioriviera Eau de Parfum
It's summer, happiness, and joy in a bottle.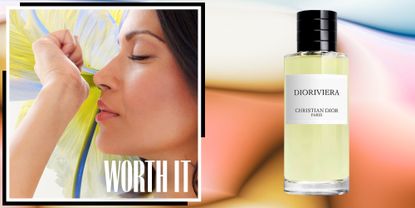 (Image credit: Future)
Marie Claire Newsletter
Celebrity news, beauty, fashion advice, and fascinating features, delivered straight to your inbox!
Thank you for signing up to Marie Claire. You will receive a verification email shortly.
There was a problem. Please refresh the page and try again.
Welcome back to Worth It, our weekly seal of approval on noteworthy launches and bespoke collaborations in the worlds of beauty and fashion. If it's featured here, consider these investments worthwhile.
The Promise
The tale of Dioriviera, the newest addition to Dior's Collection Privée portfolio, dates all the way back to May 2021, when House Dior appointed master fragrance maker Francis Kurkdjian as their Perfume Creation Director. The eau de parfum, which is a gorgeous, fresh marriage of fig and rose, was born out of a happy accident. In fact, the idea for the fragrance was sparked during business. Allow me to set the scene: Krukdjian went to meet Dior's producers in Provence during the rose harvest—so fragrance was on the brain. But, it wasn't until Kurkdjian saw the sunset in the French Riviera that the scent started to take form.
Including roses was a given (he was at the rose harvest, after all). It was the smell of a fig tree that was planted in the distance however that solidified the desire for the summery scent. The flower-fruit blend eventually came to life in Paris, and was given the name Dioriviera, which marks Kurkdjian's inaugural fragrance for Dior. "Dioriviera is a stunning, radiant composition. It is casual, modern beauty with a sun-filled scent that conveys the love affair between Christian Dior and the French Riviera," Kurkdjian explains.
The fragrance is sold exclusive at Dior and is available in three sizes with a prices ranging from $150 to $450. It's an investment, and if you ask me, one that's well worth your money. My honest thoughts about the latest fragrance creation, ahead.
Why I'm Obsessed
As a beauty editor, I'm supposed to love fragrance. I theoretically should have an overflowing collection of feminine florals, warm musks, and citrus-meets-sandalwood concoctions. I should have a fragrance wardrobe that I layer and swap pending my plans. I'll be honest: I've been wearing the same two scents for the past 10 years. One is Maison Francis Kurkdjian's Baccarat Rouge 540, the other a bespoke fragrance that has been in my family for decades.
I heard about Dioriviera a few months prior to the release—and I'll admit, I was intrigued. Kurkdjian creates gorgeous fragrances, and I would expect his first as Dior's Perfume Creation Director to be nothing short of phenomenal. Was I expecting it to be my everyday go-to? Honestly, not really. I was, however, expecting to really like it and wholeheartedly recommend it—as I normally do with artfully crafted eau de parfums.
I'll be honest again: My initial thought was utterly and completely wrong. At first, I unboxed the bottle and spritzed the fragrance onto a random piece of tissue paper sitting nearby before wafting it under my nose. It was light. It was airy. It was fresh. It smelled like sunshine in the least cliché way humanly possible. I was so impressed that I actually sprayed it on my skin to see how it would oxidize. I played it safe: A single spritz on my wrist. Within 20 minutes, my skin had turned the fresh and bright fragrance slightly sweeter and a little warmer. If happiness could be bottled, I was convinced this was it.
The next day, I doused myself. A spritz on my wrist, two on my neck, one in my hair, and a cloud to walk through before heading out the door for good measure. The perfume is light and I wanted to ensure I could smell the fig-rose duo all day. I did—and I wasn't the only one.
I got stopped on the subway, I got stopped in the office, and I got stopped during my dinner. As it turns out, I'm not the only one who thought the new scent was uniquely delightful. Since that day, Dioriviera has been the only fragrance in my rotation—and I plan on wearing it every single day of summer.
Celebrity news, beauty, fashion advice, and fascinating features, delivered straight to your inbox!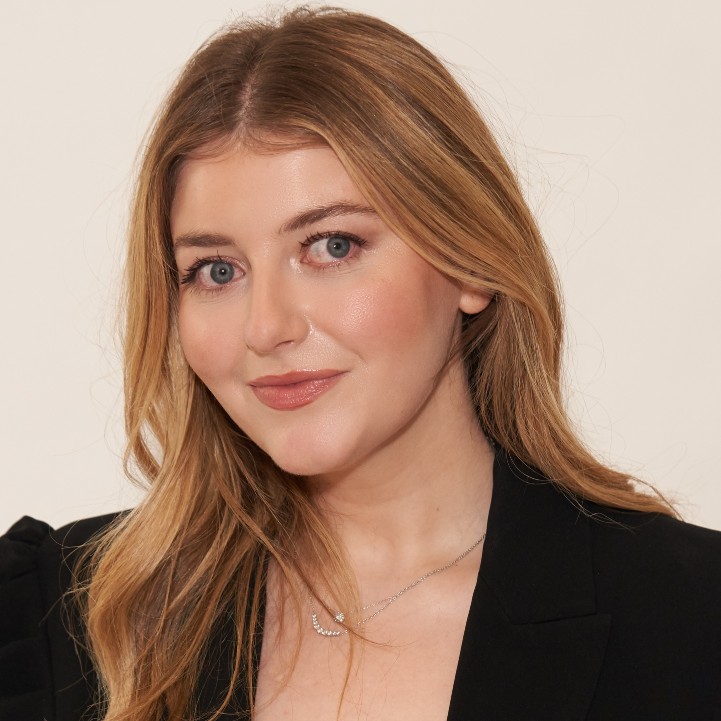 Samantha Holender is the Beauty Editor at Marie Claire, where she reports on the best new launches, dives into the science behind skincare, and keeps up with the latest trends in the beauty space. She has previously written for Us Weekly, Popsugar, Makeup.com, Skincare.com, and Philadelphia Wedding. Follow her on Instagram @samholender.