Martha Stewart's Dream Is 3 Massages a Day—But She'll Settle for 2 a Week
Plus, the wellness regimen that's left her with no regrets.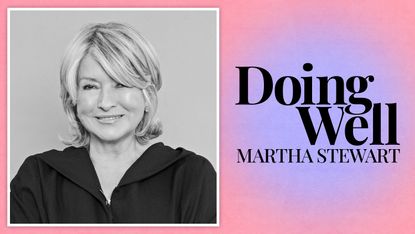 (Image credit: Future)
It's not easy to sum up Martha Stewart's legacy. She's had quite the career evolution: Her journey in the spotlight was kickstarted around the age of 15 with a handful of Chanel modeling gigs—only to come full circle when she covered Sports Illustrated SI in 2023 at the age of 81. She's spearheaded Martha Stewart Living, establishing herself as a TV personality; she's also served at the helm of her namesake magazine, authored a handful of wildly successful cookbooks, and launched The Martha Stewart Podcast last year. Her partnerships span the home, wellness, and beauty space, with Pure Leaf Tea being the last notch on her resumé.
On the personal front, Stewart's friendships, specifically her connection to Snoop Dogg, along with her wellness practices have captured the collective's attention as of late—especially following her viral 2020 pool selfie. The multi-hyphenate's approach to wellness is tried and true. New age, "woo woo" practices have no place in her routine, which is instead stacked with weekly beauty appointments, green juices, and pilates classes. On a phone call taken from a car on the go, Stewart details her approach to holistic wellness.
I need results, so things like reiki with hand motions hovering over my body is not quite exactly what I need. I don't respond at all to acupuncture. I wish I did, but I don't. Rolfing—it's alright, but it's not my favorite thing. I'd always rather have a really good deep tissue massage.
Acupuncture. I just can't get into it.
A normal beauty day, which is my regular work day, starts at 5:45. I take my shower, wash my face really well, and slather myself with Cle de Peau lotion and apply my Clarins deodorant, which I love. I put on my face serums—usually a vitamin C from Mario Badescu and a peptide one from Alastin. I'll do a tinted moisturizer mixed with Cle de Peau moisturizer or serum and that will be my foundation for the day.
I head to pilates by about 6:30. I have a trainer at my local studio—I have the hour to myself. I'll go home and get my green juice before I go get my hair done at a small, private hair salon called From the Roots in Katonah, New York. I get a facial probably at least once a month—I've been going to Mario Badescu for nearly 40 years. They're my favorite people. I usually get a massage once or twice a week and go to my chiropractor Wanda Lopez once a week for about 45 minutes. Then, I get my manicures and pedicures done around every two weeks.
I love drinking Pure Leaf tea to relax—it's better than drinking a glass of wine. I'll never drink alone at home. That's not part of my routine, so I'll drink iced tea.
If I'm going to splurge, I'm just going to go to a really great spa all day. I would get wraps, facials, and three massages. I would have my head massaged for an hour. I was just in Kohler, Wisconsin and I went to visit their spa. They have a plunge pool and an ice pool, a sauna, and steam room. They also have a very, very good massage.
It's about taking care of myself, eating well, exercising appropriately, and doing my daily ablutions. It's never going to sleep with my makeup on, making sure I'm always clean and healthy. I rarely get sick and I'm very healthy working out occasionally so far.
I have a very good concierge doctor; his name is Dr. Albert Knapp. I can call him anytime day or night. He's not only a doctor, but he's also a friend and he knows if I need anything special.
Nope–nothing. Nada.
I go to the movies. I love films. I'll sometimes go out to a really nice dinner with friends or go for a horseback ride. I started riding when I was 50-something and I've been riding ever since. I have five horses and I love them. We have a lot of trails in Bedford. It's very nice.
I'm a little bit anxious. I'm running late for another appointment.
My current wellness focus is on my ruptured achilles tendon in my left angle. I ruptured it two and half years ago and had surgery on it, but it didn't work terribly well. I'm not happy with it and the pain is dragging on a little too long.
I'm the happiest when I'm with my grandchildren or my little nephews who are very cute. Mostly though, I'm happiest with 12-year-old granddaughter, Jude. She's the most fun. Last weekend she invited five of her school chums over for a two-day weekend at my farm. She had a fun-filled weekend courtesy of Martha. It was a very busy 48 hours, there was a whole agenda.
I tried the cryotherapy thing a while ago. You're supposed to be in there for three minutes. I lasted about a minute and a half. It's 60 degrees below zero and you're naked. I did pretty good I think.
I just don't listen to any of that junk. I'm very educated in terms of health and wellness.
Nothing really. I think I've done pretty well. I've always exercised and I've always taken care of my skin. I haven't ruined any part of my body so that's pretty good.
Marie Claire email subscribers get intel on fashion and beauty trends, hot-off-the-press celebrity news, and more. Sign up here.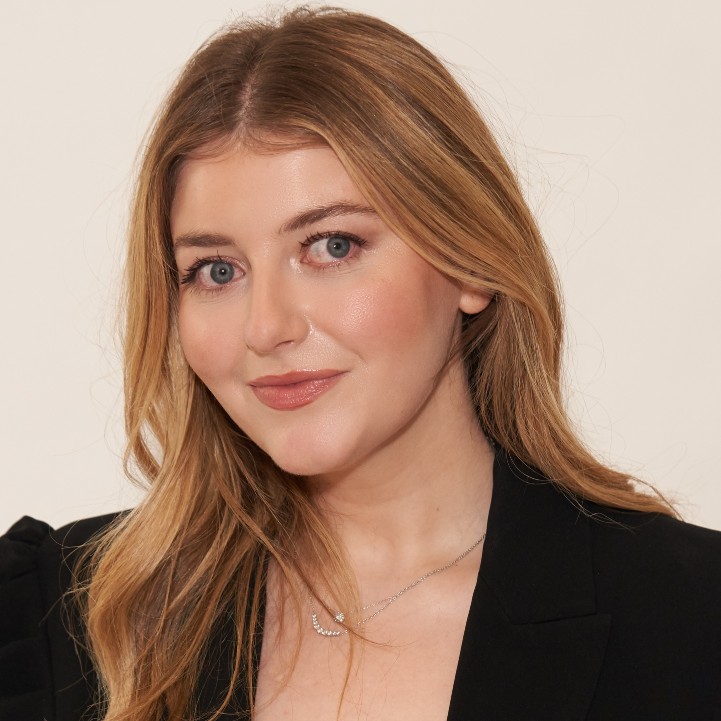 Samantha Holender is the Beauty Editor at Marie Claire, where she reports on the best new launches, dives into the science behind skincare, and keeps up with the latest trends in the beauty space. She has previously written for Us Weekly, Popsugar, Makeup.com, Skincare.com, and Philadelphia Wedding. Follow her on Instagram @samholender.