30 of the Most Iconic Red Lip Moments of All Time
These ladies (and gent) sure do know how to make a statement.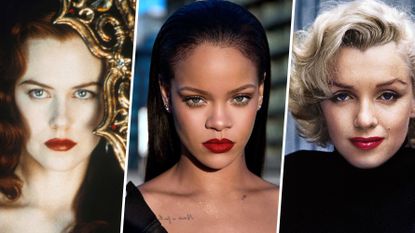 (Image credit: Getty/Shutterstock)
Red lipstick is, has been, and always will be a beauty staple. Just look at the legendary Hollywood bombshells, rock-and-roll queens, and famed characters that prove this powerful pout is truly timeless. From candy apple red gloss to matte burgundy lips, check out which moments topped our list of the most iconic red lips of all time.