The 10 Best Eyeshadows for Green Eyes, According to Makeup Artists
Stop and stare.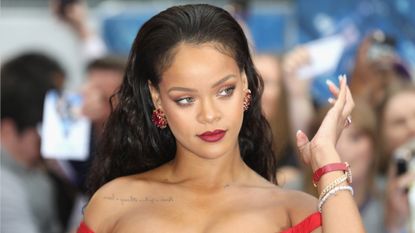 (Image credit: Getty Images)
It brings me a small amount of smug satisfaction to say that I am part of the 2 percent of the world's population with green eyes. Thanks to my mom's deep brown eyes and my dad's bright blue-green peepers, I've inherited a unique blend of both: an olive green shade with an inner ring of bright copper. Weird, I know, but that's genetics for you. And with the power of makeup, it's so easy to make my green stand out from a mile away. A little brown eyeliner here, a flick of mascara there, and I'm all set with my everyday look. When I really want my eye color to pop, though, I reach for the very best eyeshadows.
Not just any shade of eyeshadow will do the trick, however. No, as you will see ahead, the eyeshadows that emphasize green eyes are different from say, brown eyes or blue eyes. To get the lowdown on the exact shades to reach for, we turned to the pros. Makeup artists Vincent Oquendo, Tonya Riner, and Emily Gray all weighed in on the secret to achieving a supermodel smize with green eyes as well as their favorite products to use on green-eyed beauties. With liquids, sticks, and palettes of all different price points on the lineup, these are the best eyeshadows for green eyes.
What to Look For in Eyeshadow for Green Eyes
To make your eyes pop, all you have to do is reach for complementary eyeshadow colors. In the case of green eyes, both Riner and Gray agree that every shade of pink and red suit green eyes the best, and it all boils down to the color wheel. "On the color wheel, colors opposite each other are called complimentary colors or sometimes 'opposite colors,' explains Gray. "These colors when put next to each other bring the most contrast, thus making the color pop." Because pink and red are directly across the color wheel from green, these shades are going to make green eyes appear the most vivid. And Gray adds not to be shied away from red hues. "It does not have to be a bold red color for this to bring out the green in your eyes," she says. "It can be light pink or even a touch of rose sparkle."
Additionally, Oquendo suggests playing into the undertones of your eyes with purple, gold, and grey tones. For example, a deep purple can bring out the brown in green eyes, while gold will make any yellow tones stand out.
The Best Eyeshadows for Green Eyes
Best Overall Eyeshadow for Green Eyes
Urban Decay Naked3 Eyeshadow Palette
For an eyeshadow palette that can truly do it all, turn to the cult-favorite Urban Decay Naked3 palette. This may be one of the most-used palettes in my collection because all of the highly pigmented shades blend beautifully together. Riner also counts herself a fan. "It's one of my go-to palettes because it provides depth and dimension with a variety of shades," she says. "It offers a versatile range of wearable shades, ranging from light pinks and lilacs to deep, cool taupes, all in one convenient place."
Pros: Highly pigmented; Includes a mix of shimmery, metallic, and matte shades; Long-wearing; Blendable; Applies smoothly; Includes 12 shades; Comes with a dual-sided brush.
Cons: A few colors are very similar to each other.
Best Budget Eyeshadow for Green Eyes
Catrice Cosmetics The Electric Rose Eyeshadow Palette
For those on a budget, this rosy palette is going to be right up your alley. For $6, you get eight versatile shades in different finishes, plus it comes pro-approved. "I love Catrice's new The Electric Rose Eyeshadow Palette. All of the shades have a red/rose undertone, so all of the palette is going to be absolutely perfect on green eyes," says Gray. "This palette is perfect for day-to-day wear. The palette is also vegan, cruelty-free, and pigmented."
Pros: Under $10; Highly pigmented; Blendable; Long-wearing; Vegan; Non-creasing.
Cons: Only available online.
Best Purple Eyeshadow for Green Eyes
Shiseido Kajal Ink Artist Shadow In Plum Blossom Plum
"A classic plum brings out both the brown and green in hazel eyes. I love to use this one as a liner or an eyeshadow base," says Oquendo. Not only can you use this multi-use eyeshadow stick as a liner or eyeshadow, but since it's ophthalmologist-tested, feel free to apply it in your waterline then smudge it out with the built-in sponge for a foolproof smokey eye. It even includes a built-in sharpener for extra precise lines every time.
Pros: Multi-use; Waterproof; Dermatologist and ophthalmologist-tested; Comes with sharpener and smudge sponge; Highly pigmented; Glides on easily.
Cons: Tip is prone to breaking off.
Best Gold Eyeshadow for Green Eyes
Haus Labs Hy-Power Eye, Cheek & Lip Pigment Paint in Gold Shimmer
Shiny gold shades like this one bring out the yellow tones in golden-green gazes, says Oquendo. Consider this multi-use pigment paint, which is essentially Studio 54 in a tube. Its shiny metallic hue will absolutely make you stand apart from the crowd. You can rely on it to hold up on the dancefloor, too, thanks to its incredible long-wearing, crease-proof powers. With the addition of hyaluronic acid, squalane, and maracuja, skin is left softer and more hydrated than before.
Pros: Highly pigmented; Multi-use; Waterproof; Dermatologist and ophthalmologist-tested; Long-wearing; Non-creasing; Blendable; Formulated with skincare ingredients; Vegan; Clean.
Cons: Some shades are not safe to use on eyes.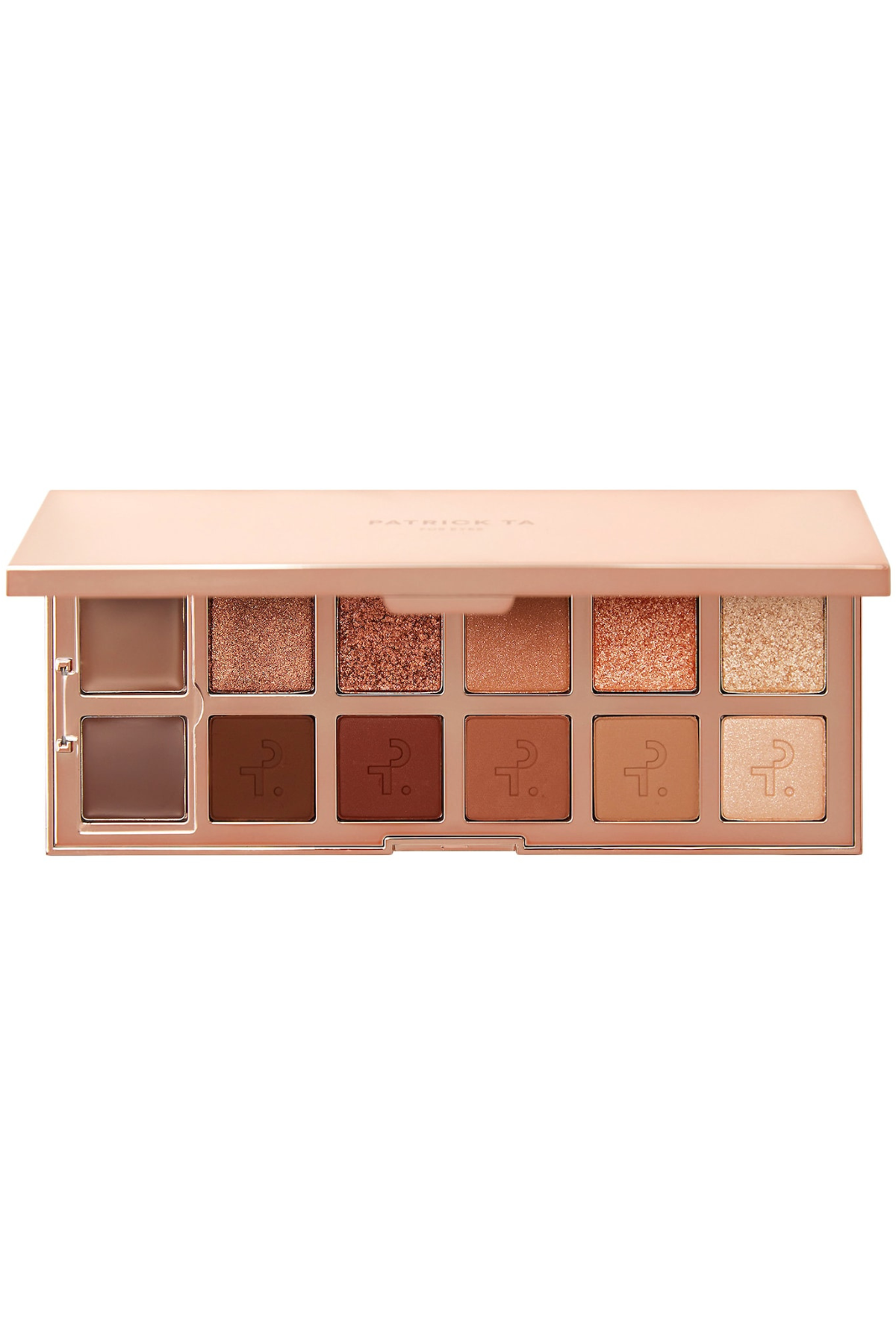 Best Splurgeworthy Eyeshadow for Green Eyes
PATRICK TA Major Dimension Eyeshadow Palette
At $70, we know this palette is on the pricier side, but hear us out. Because it's so versatile, you may never need to buy another eyeshadow palette again. Plus it comes recommended by Gray. "This palette features both matte and shimmers, with two cream shadows as well," she says. "Like the Electric Rose palette, all of these shadows are rose-colored, so pair stunningly with green eyes." With this palette, any look you can think of is possible, and rest assured you'll use every single shade.
Pros: Blendable; Includes a mix of shimmery, metallic, and matte shades; Highly pigmented; Long-wearing; Vegan; Includes 12 shades.
Cons: Over $50.
Best Rosy Eyeshadow for Green Eyes
MAC Cosmetics Satin Eye Shadow in Haux Mauve
If your eyes have a silver tilt to them, Oquendo suggests lightening things up. "If there's a little gray in them, try using a mauve or rosy-toned purple shade to compliment both the grey and green." MAC's eyeshadow is basically everything you could want in a pressed powder. It's long-wearing, easy to blend, and delivers high-impact color. The satin finish of this rosy brown shade is perfect for those caught in the middle of matte and shimmery shades.
Pros: Long-wearing; Blendable; Highly pigmented; Can be used dry or wet; Non-creasing; Dermatologist and ophthalmologist-tested.
Cons: Some reviewers note the colors do not match the product description online.
Best Eyeshadow Stick for Green Eyes
Charlotte Tilbury Colour Chameleon Eye Shadow Pencil in Amethyst Aphrodisiac
This eyeshadow stick is a personal favorite of mine to make my green eyes pop in an instant. This shade is specially formulated with green eyes in mind and it's the prettiest sparkling purple I've seen. Because I'm admittedly not great at applying eyeshadow, sticks like these make the job so much easier. For a quick going-out look, I use the pointed tip as eyeliner and when I'm really feeling risqué, I'll smudge it out with my finger for a painless smokey eye.
Pros: Highly pigmented; Long-wearing; Waterproof; Blendable.
Cons: Over $25; May smear with oily eyelids.
Best Liquid Eyeshadow for Green Eyes
stila Glitter & Glow Liquid Eye Shadow in Bronzed Bell
Bronze and copper tones make the blue bits pop in algae-colored eyes, says Oquendo. For a gorgeous bronze eye in seconds, we recommend this liquid shadow from Stila, one of our favorite glitter eyeshadows. With the thin doe-foot applicator, applying this shiny bronze as a liner is a breeze, or turn the applicator on its side for all-over color. Although it's a liquid formula, this shadow applies so smoothly and won't feel heavy on your lids.
Pros: Long-wearing; Applies smoothly; Multi-use.
Cons: Need a lot of product to build up to full coverage.
Best Red Eyeshadow for Green Eyes
ILIA Liquid Powder Eye Tint in Baroque
As Gray previously mentioned, don't be afraid to try red shades if you have green eyes. While this burgundy shade looks deep and dark in the bottle, we promise it's not nearly as bold when applied on the eyes. This cream-to-powder shadow applies silky smooth then dries down for a lasting finish. Swipe it on for a quick wash or color or build it up for something more vivid. If you're wanting to experiment with your eye makeup, Riner recommends pairing this shadow with burgundy mascara for a bold, monochromatic look.
Pros: Long-wearing; Non-creasing; Applies smoothly; Buildable color.
Cons: Over $25.
Best Eyeshadow Palette for Green Eyes
Tarte Sweet Tarte Cravings Eyeshadow Palette
I am obsessed with this palette because every single gorgeous shade seems especially made for green eyes. From rose tones and deep purples to warm metallics and matte browns, each shade complements my green eyes so well. I love how each shade is super pigmented and blends so well. With a mix of different finishes and color stories, I can create a variety of looks for day and night. Plus, the sizes of the pans are surprisingly big (so this palette will last!) and it smells delicious.
Pros: Highly pigmented; Long-wearing; Blendable; Includes a mix of shimmery, metallic, and matte shades; Applies smoothly; Vegan; Dermatologist tested; Includes a mirror.
Cons: Packaging breaks easily.
Meet the Experts
Tonya Riner is a beauty expert and makeup artist with thirty years of experience in the industry.
Tonya's work has been featured prominently in the media, including Harper's Bazaar, Vogue and Paper City among other publications and destinations and Allure Magazine has named her one of the best makeup artists in the United States. Her backstage work has included being a member of the renowned styling teams of Frederic Fekkai and Ted Gibson. Her bona fides in the entertainment industry include work on Beyonce's chart-topping video for "Blow". And her long list of celebrity and bold print clients includes Kate Upton, Simone Biles, Heidi Klum, Elle Macpherson and Annie Leibovitz among others.
Emily prides herself on a balanced skill set of bold glamour, flawless editorial, and clean natural looks. However, her true gift is making her clients realize their most beautiful selves while simultaneously putting them at ease with the entire process. Emily's background studying classic art combined with her relentless quest for staying current with the freshest styles and latest techniques makes her the celebrated artist she has become. Emily splits most of her time bouncing back and forth between Nashville, Detroit, and Los Angeles. Some of her clientele include Kristin Cavallari, Maren Morris, Lily Aldridge, and Leann Rimes,
Vincent Oquendo is a globally recognized makeup artist, known for his bold aesthetic and creative vision. A "make-up maestro," according to ELLE, Vincent's red carpet clients include Lily Collins, Janelle Monae, Bella Hadid, Karlie Kloss, Hailey Bieber, Diane Kruger, and Jessica Biel. Vincent emulates Old-Hollywood glamour with a dash of modern flare. In addition to the red carpet, Vincent works with photographers such as Alexei Hay, Zoey Grossman, Miguel Reveriego, and Ben Watts, and his work has been featured in Vogue, ELLE, Harper's Bazaar, InStyle, W, and more. Vincent is the Brand Ambassador for LUMIFY Eye Drops.
Celebrity news, beauty, fashion advice, and fascinating features, delivered straight to your inbox!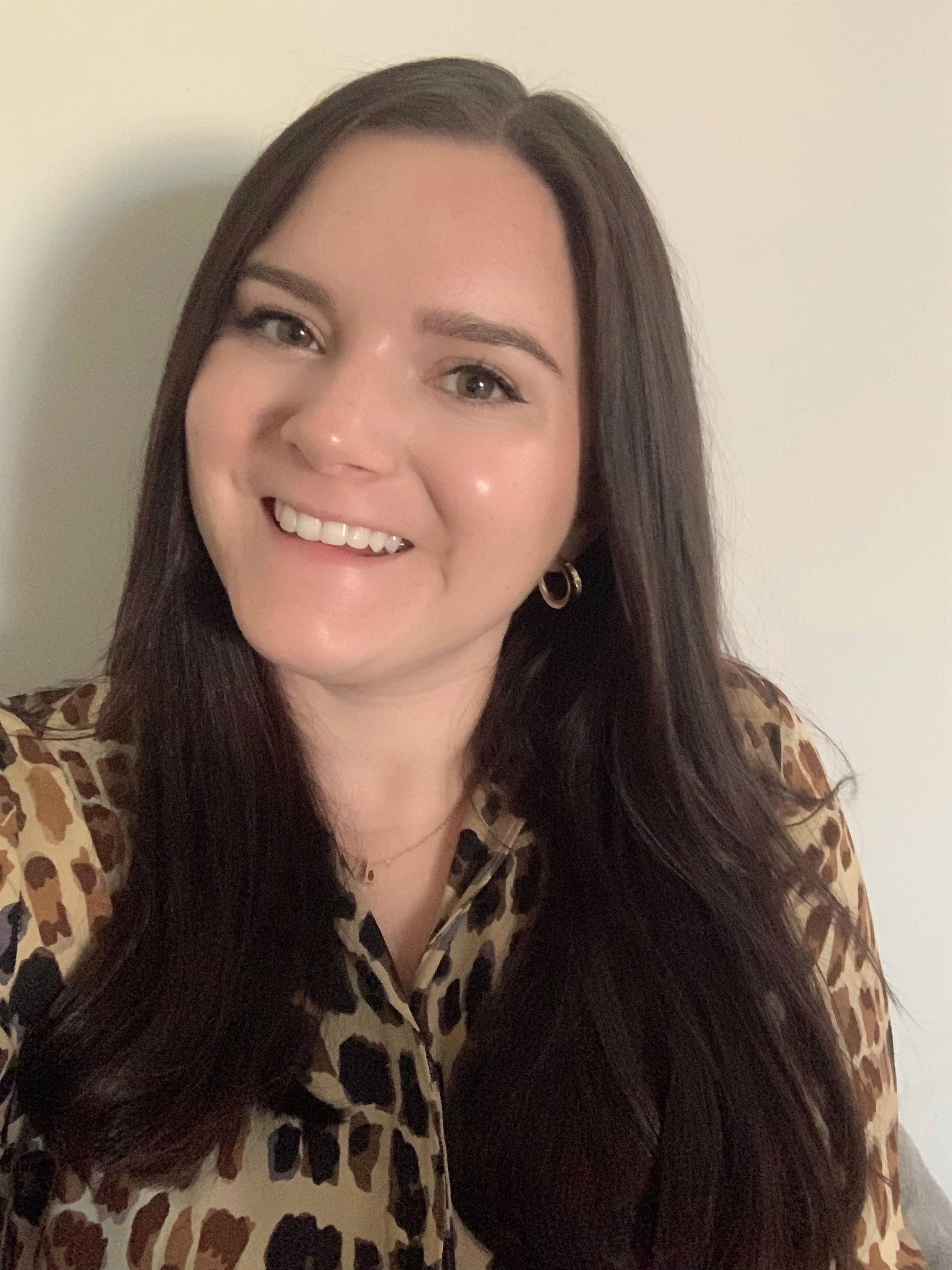 <