The 10 Best Eyeshadows for Blue Eyes in 2023
Let those baby blues sparkle.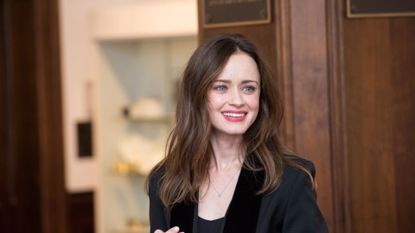 (Image credit: Getty)
If you're lucky enough to sport blue eyes, can I just say I'm a tad jealous? There's nothing wrong with my green eyes, of course, but with celebrities like Taylor Swift, Miley Cyrus, and Megan Fox running around with their gorgeous blue peepers, a small part of me can't help but wish I had gotten different genes. From pale blue and icy gray to turquoise and indigo, blue eyes are the kind to put a stop in your tracks, especially if they are accentuated with eyeshadow.
Whether you opt for cream eyeshadows or powders, the right shades can make your blue eyes pop like never before. Just ask pro makeup artist Tonya Riner, who's worked with blue-eyed babes like Kate Upton and Alexis Bledel. "Whether you prefer warm or cool tones, matte or shimmer finishes, the right eyeshadow will enhance your natural beauty and make your eyes stand out," she says.
Of course, there are no definitive rules when it comes to makeup, so we aren't saying you should only stick to a certain slate of eyeshadow colors if you have blue eyes. If, however, you are wanting to enhance your natural eye color, there are certainly specific shades that will do so over others. Ahead, we've rounded up the best eyeshadow shades, courtesy of Riner, to emphasize blue eyes. From drugstore eyeshadows to luxury picks, these shadows are long-wearing, highly pigmented, and come in a variety of formulas to suit any skill level.
What to Look For in Eyeshadow for Blue Eyes
To make your baby blues really pop, you're going to want to reach for warm hues, says Riner. "Warm hues like bronze, copper, and gold are best as they create a striking contrast and give blue eyes a captivating allure," she explains. Also, think back to your grade school art class and the color wheel theory to find eyeshadow colors that enhance blue eyes. Riner adds, "Yellow is directly opposite blue on the color wheel, so this warm tone, in particular, contrasts beautifully against blue eyes, intensifying their color."
If warm tones aren't your thing, cool tones can also work wonders on blue eyes. "Another way to enhance blue eyes is by using tone-on-tone shades," explains Riner. "Icy, cool shades play beautifully with the reflective quality of blue eyes and can create a soft, ethereal look." Think soft pinks, purples, blues, and greys to achieve Riner's tone-on-tone look.
In case you didn't know, eyeshadows come in so many other formulas besides powder and palettes. While pressed powder palettes definitely allow for more room to play with thanks to their multiple shades, there's also eyeshadow sticks, creams, and liquids, with a different application method and end result for each. Consider an eyeshadow stick in the above colors if you're new to eyeshadow as they are incredibly easy to apply. Creams and liquids, on the other hand, are a little less user-friendly, but they can produce vibrant looks with a little practice. All in all, consider which formula is suitable for your skill level before setting out on your eyeshadow shopping trip.
Best Eyeshadows for Blue Eyes
Best Overall Eyeshadow for Blue Eyes
PÜR On Point Eyeshadow Palette in Friday
If you're a neutral eyeshadow palette girl through and through, we don't blame you. But might we suggest a warm-toned neutral palette to make those blue eyes sparkle? This palette from PÜR features six versatile shades that will work wonders in enhancing blue eyes. Use the warm, matte browns for an easy daytime look, then amp it up with gold and copper glittery eyeshadow shades for nighttime. With turmeric extract and pomegranate enzyme, these shadows also work to brighten and moisturize skin.
Pros: Highly pigmented; Includes a mix of shimmery, metallic, and matte shades; Infused with skincare ingredients; Blendable; Vegan; Goes on smoothly.
Cons: Package is prone to breaking.
Best Luxury Eyeshadow for Blue Eyes
NARS Laguna Eyeshadow Quad
NARS' Laguna bronzers are some of our favorites to get that post-vacation glow. Now you can get a similar effect on your eyes. In this compact, you get four high-impact shades all inspired by the brand's iconic bronzer. A soft brown, nude, glittery ginger, and shimmering copper are all the shades you need to create a variety of eye-popping looks. In fact, Riner recommends using these shades or similar "because their combination of matte, shimmer, and glitter finishes create lots of dimension."
Pros: Pro-approved; Highly pigmented; Includes a mix of shimmery, metallic, and matte shades; Long-wearing; Blendable; Goes on smoothly.
Cons: Expensive.
Best Variety Eyeshadow Palette for Blue Eyes
Morphe 18H Heatseeker Artistry Palette
Sometimes you want to switch it up from neutral shades and go for something fun in your eye makeup look. In these cases, we recommend picking up Morphe's new 18H Heatseeker Artistry Palette. With a mix of 18 shades inspired by summer, you can create a range of looks from vibrant to casual. There's a range of warm neutrals for everyday glam, plus bright hues like matte orange and shimmery yellow to bring out the blue in your eyes.
Pros: Great value; Highly pigmented; Includes a mix of shimmery, metallic, and matte shades; Blendable; Buildable;
Cons: Small pan size.
Best Cream Eyeshadow for Blue Eyes
RMS Beauty Eyelights Cream Eyeshadow
For that tone-on-tone look Riner mentioned, she reaches for RMS Beauty's Eyelights Cream Eyeshadow in Strobe. It's basically your one-stop shop for enhancing your blue eyes in a sweep or two. "This versatile cream eyeshadow can be applied as a sheer wash or built up for a statement look," Riner explains. "To achieve this look, press the shade onto your lids with your fingers, adding light layers until you achieve the intensity you desire."
Pros: Pro-approved; Long-wearing; Buildable; Non-creasing; Nourishes and smooths eyelid; Includes metal key to squeeze tube.
Cons: Only six shades available.
Best Single Eyeshadow for Blue Eyes
L'Oreal Paris Infallible 24 HR Eyeshadow in Eternal Sunshine
For the days you can't be bothered to do a whole multidimensional look, we've got you covered. This small, but mighty cream pot eyeshadow makes it easy to do a one-and-done look. You don't even need a brush to work this! Just use to finger to swipe a wash of mega-vibrant color across your lids and call it a day. Rest assured that these waterproof shadows will last you literally all day (24 hours to be exact) crease-free.
Pros: Highly pigmented; Long-wearing; Waterproof; Non-creasing; Applies smoothly.
Cons: Only available in shimmery and metallic finishes.
Best Splurgeworthy Eyeshadow for Blue Eyes
Charlotte Tilbury Luxury Eyeshadow Palette in Copper Charge
From her viral Hollywood Flawless Filter to her Matte Beauty Blush Wand, you can't go wrong with Charlotte Tilbury's beauty products. Her eyeshadow palettes are equally as good as the rest of her line, with this compact specifically created with blue eyes in mind. These shimmering gold, rose-copper, and russet-brown shades are designed to contract against blue shades, meaning your baby blues are going to look crazy bright. These shadows are long-wearing, highly pigmented, and blend like a dream.
Pros: Long-wearing; Highly pigmented; Includes a mix of shimmery, metallic, and matte shades; Non-creasing.
Cons: Expensive.
Best Budget Eyeshadow for Blue Eyes
NYX Professional Makeup Ultimate Eyeshadow Palette in Queen
We promise you don't have to shell out a ton of money when it comes to eyeshadow. Don't believe us? Just take a look at NYX's Ultimate Eyeshadow Palette. It takes the spot as our Best Overall Drugstore Eyeshadow Palette, thanks to incredible pigmentation and blendability. For under $20, you get 16 shades of varying finishes, enough to create basically any look your heart desires. Use the matte and shimmery shades as your base, then layer on the darker shades for dimension.
Pros: Great value; Highly pigmented; Includes a mix of shimmery, metallic, and matte shades; Blendable.
Cons: Packaging feels a bit cheap.
Best Eyeshadow Stick for Blue Eyes
Laura Mercier Caviar Stick Eye Shadow
Eyeshadow sticks are the lazy girl's solution to creating stunning eye makeup and I'm personally totally on board with them. Laura Mercier's Caviar Stick Eye Shadows are a huge standout in my book for about a million reasons. Not only are they super easy to apply and blend, but they have crazy long-wearing powers and dream-worthy shades. For blue eyes, opt for the shade Kiss from a Rose (a frosted pale pink) for that icy look, or go bronzy with Copper.
Pros: Editor-approved; Long-wearing; Highly pigmented; Goes on smoothly; Offered in 25 shades in three finishes.
Cons: Expensive; Reviewers note some colors don't match the website's description.
Best Clean Eyeshadow for Blue Eyes
Ilia The Necessary Eyeshadow Palette in Warm Nude
For a smokey eye, blue-eyed babes should turn to warm browns rather than blacks and greys. Trust us, it'll make a world of difference in making your eye color pop. This warm-toned eyeshadow palette from clean beauty brand Ilia has all of the colors you need to create a smokey eye and more. Each row creates an easy three-step look or feel free to mix and match to your heart's content. These shadows not only deliver high-impact color, but they also gently moisturize the skin with jojoba seed oil and vitamin E.
Pros: Highly pigmented; Goes on smoothly; Blendable; Includes a mix of shimmery, metallic, and matte shades; Infused with skincare ingredients; Vegan; Clean formula.
Cons: Expensive.
Best Multi-Use Eyeshadow for Blue Eyes
Sephora Collection Waterproof Eyeshadow & Eyeliner Multi-Stick
A liner and eyeshadow all in one? Yes, please. Think of this thick crayon as the multi-tasker of your makeup bag. Because of its thick size, you can easily swipe it across your lids for a quick look on the go or use the pointed edge for eyeliner. However you decide to use it, just know that the color isn't budging thanks to its waterproof, long-wear formula. This bright peachy hue will look crazy good on blue eyes, especially if they are a pale or grey shade.
Pros: Under $15; Offered in 25 shades and three finishes; Waterproof; Long-wearing; Highly pigmented; Multi-use; Clean formula.
Cons: Difficult to sharpen; Dries fast.
Meet the Expert
Tonya Riner is a beauty expert and makeup artist with thirty years of experience in the industry.
Tonya's work has been featured prominently in the media, including Harper's Bazaar, Vogue and Paper City among other publications and destinations and Allure Magazine has named her one of the best makeup artists in the United States. Her backstage work has included being a member of the renowned styling teams of Frederic Fekkai and Ted Gibson. Her bona fides in the entertainment industry include work on Beyonce's chart-topping video for "Blow". And her long list of celebrity and bold print clients includes Kate Upton, Simone Biles, Heidi Klum, Elle Macpherson and Annie Leibovitz among others.
Celebrity news, beauty, fashion advice, and fascinating features, delivered straight to your inbox!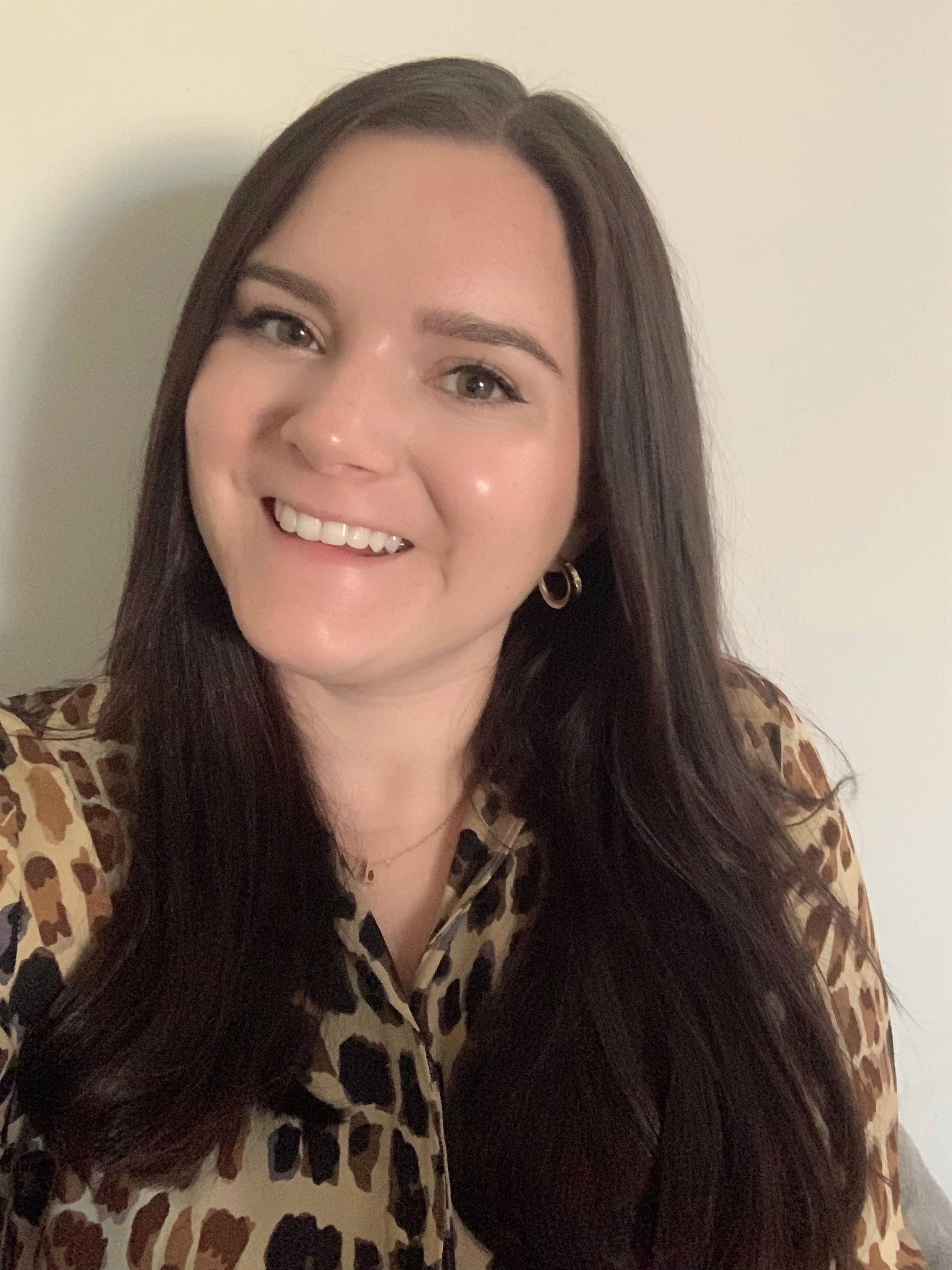 Associate Commerce Editor
Brooke Knappenberger is the Associate Commerce Editor at Marie Claire, where she writes across the board from fashion and beauty to books and celebrities. As a pop culture junkie, Brooke obsessively consumes and writes about the latest movie releases, streaming TV shows, and celebrity scandals. She has over three years of experience writing on fashion, beauty, and entertainment and her work has appeared on Looper, NickiSwift, The Sun US, and Vox Magazine of Columbia, Missouri. Brooke obtained her Bachelor's Degree in Journalism from the University of Missouri's School of Journalism with an emphasis on Magazine Editing and has a minor in Textile and Apparel Management.