Editors handpick every product that we feature. We may earn commission from the links on this page.
The 10 Best At-Home Gel Nail Kits of 2021
Press-on nails got a major upgrade.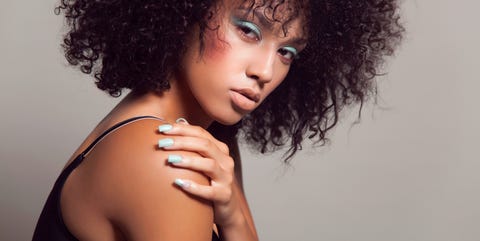 alejandrophotography
Getty Images
Many of us have been all about DIY beauty in recent months, myself included: I've turned to tinted masks to color my hair, used ingredients from my kitchen as makeup removers and hydrators, and even attempted a personal pedicure or two. It's been empowering, really. Instead of turning to my typical pros that keep me looking decent—think hairstylists, facialists, and nail techs—it's nice to know I'm capable of doing these things myself. But despite my newfound primping independence, one thing still seems more intimidating that it should: a DIY gel mani. In my head, these treatments have always been salon affairs exclusively. My hands are shaky! I can't help it! But times have changed, and more and more of my friends and colleagues have been ordering kits offline to try the treatments themselves. It's inspired me to do more research, and I'm now reconsidering my set ways.
Luckily, at-home gel kits have gotten better and better over the years. Now, doing a gel mani from the comfort of your own couch is as easy as it's ever been, and I now find myself wondering why I haven't been pampering my nail beds myself all along. Even better, these gel formulas mean weeks of pretty hands that won't chip like some more temporary polishes I've been known to reach for, and the equipment couldn't be easier to use. Here, we've rounded up the best at-home gel nail kits on the market, for your consideration.
This content is created and maintained by a third party, and imported onto this page to help users provide their email addresses. You may be able to find more information about this and similar content at piano.io