How to Dermaplane at Home Safely: A Dermatologist Explains
Everything you need to know about shaving peach fuzz off your face at home.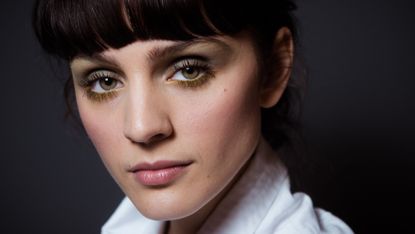 (Image credit: Getty - Francois G. Durand)
Once upon a time, dermaplaning, a.k.a. the process of shaving peach fuzz off the face, was a cosmetic procedure reserved for the professionals. You would book an appointment with your dermatologist or at a spa and lay super still while a trained expert took a scalpel to your skin. But with at-home dermaplaning tools becoming more and more popular over the past few years, it's now possible, easy, and safe to get the same skin-smoothing, glow-boosting results from the comfort of your bathroom.
But of course, there's a right and wrong way to do any kind of at-home treatment. To make sure you have all the facts straight and proper tools before you pick up a blade, keep reading. Here, board certified dermatologist and founder of Skin Refinery Dr. Joyce Park, aka @teawithmd on TikTok, is breaking down everything you need to know—and disproving a handful of dermaplaning myths.
What Is Dermaplaning?
"The concept behind dermaplaning is simple," says Dr. Park. "It involves taking a scalpel and running it lightly across the surface of the skin to act as an exfoliant and remove dead skin and baby hairs, aka peach fuzz." The little hairs, which are technically called vellus hairs, will clump together as they're shaved away. It's oddly satisfying, FYI. This procedure can be done in a professional setting, but there are also dozens of at-home tools that can help you get the same results.
The benefits of dermaplaning are largely cosmetic—there's absolutely no need to shave your face. "Dermaplaning is said to make the skin appear brighter, make makeup go on smoother, and help skincare products penetrate more deeply," explains Dr. Park. To keep these benefits in the long run, you'll need to do a fair amount of upkeep. Dermaplaning should be done once per month.
Is At-Home Dermaplaning Safe?
The short answer: Yes. But to avoid cutting yourself or getting an infection, make sure to follow the instructions and use one of the best at-home dermaplaning tools. "It's safe to do at home as long as you have the right tools and you use a safe technique," says Dr. Park. She explains that you'll want to wash your face before starting the treatment, make sure your tool is disinfected (cleaning instructions will differ depending on your device), and wear gloves during the process.
Once you pick up your tool, pull the skin taught at 45 degree angle and use small, short motions to remove hair from your face. Nothing should feel painful or uncomfortable—if it does, take it as a sign to stop. Once you're done shaving your face, make sure to follow up with a fragrance-free moisturizer.
Can All Skin Types Dermaplane?
While dermaplaning is generally safe, those with active acne should take extra caution. "Dermaplaning helps to get rid of dead skin cells by lightly exfoliating the skin, which actually can be beneficial for acne," says Dr. Park. "But—and this is a big but—if you have inflamed cystic or pustular acne lesions, wounds, or openings in the skin, do not dermaplane over them because the bacteria can get spread by the blade." Anyone with a rash, cut, cysts, or open wounds should avoid dermaplaning as well.
Will My Hair Grow Back Thicker After Dermaplaning?
It's time for some myth busting: shaving your peach fuzz is not going to make your hair grow back thicker or fuller—it's a common misconception. Dr. Park explains that your hair density is mainly determined by hormones and genetics. That in mind, your hair may feel thicker because it's growing back at an angle.
The Best At-Home Dermaplaning Tools
The Best Overall At-Home Dermaplaning Device
This baby is the gold star of dermaplaning devices. It's an electronic tool that gets every last little hair in a gentle and efficient manner. The best part about this bundle? It comes with the brand's preflash cleanser, which is the ultimate way to prep the skin before a treatment. Unlike a normal face wash, this is going to leave your skin impeccably clean and feeling taught—the ideal condition for a dermaplaning treatment.
The Best At-Home Dermaplaning Device for Peach Fuzz
Jenny Patinkin Skin Smoothing Trio
If you're always in a constant battle with your upper lip hair, it's due time you scoop up this dermaplaner from Jenny Patinkin. These aren't electric or battery powered, so you can use them anytime, anywhere. The blade is super narrow, making it perfect for shaving small spots. Editor's note: These are perfect for getting the little hair in between your eyebrows, too.
The Best At-Home Dermaplaning Device for Beginners
Finishing Touch Flawless Dermaplane Glo
While dermaplaning is fairly intuitive, this Emma Roberts-approved tool makes it nearly impossible to miss a spot. It's equipped with a built-in LED light so you can see every itty-bitty fuzz on your face. There's also a built-in safety guard, so cuts and nicks are virtually out of the question.
The Best At-Home Dermaplaning Device for Large Areas
Tweezerman Bright Complexion Facial Dermaplaner
Want to remove all your facial hair? This Tweezerman kit is the way to go. The tool is on the larger side, making it very easy to hold. The blades (three come in a pack) are easy to insert, too. While this tool certainly has its pros and works perfectly for large spaces like the cheeks, chin, forehead, you might want to use a smaller device for tiny spaces. Another note: While many dermaplaners are best used on dry skin, this one should be used on damp skin.
The Best At-Home Dermaplaning Tool for Clogged Pores
Stacked Skincare Dermaplaning
In the short term, dermaplaning is going to make your skin feel soft as a baby's. But in the long term? You'll likely start to notice less clogged pores (goodbye, blackheads) and a more even skin tone. To experience all of the above, scoop up this Stacked Skincare tool, which will help with exfoliation and slough away dead skin cells. The aluminum handle is a bit weighted, making it much easier to control your movements. There's no slipping, and as a result, no cuts or nicks.
The Best Reusable At-Home Dermaplaning Tool
Versed Skin Instant Gratification
Using a sharp blade is one of the most important factors for a close, clean shave. While you certainly can use a fresh one every time you shave your face, the Versed blades will last you up to four shaves. Just please, please, please clean your blade before and after every use.
The Best Customizable Dermaplaning Device
Michael Todd Beauty SonicSmooth Sonic Dermaplaning Tool
This kit makes dermaplaning easy. It has everything you could possibly need: A pre-treatment wash, battery powered device, extra blades, and a post-treatment soothing gel. The main allure though is that this baby is completely customizable. There are three speeds to choose from. If you're more comfortable starting out slow or are trying to focus on a small space, opt for the slowest setting. If you're an at-home dermaplaning pro, crank it up to speed three.
The Most Aesthetically Pleasing Dermaplaning Device
The Skinny Confidential Hot Shave Razor
This face shaving tool looks just as fabulous as it works. I'm personally obsessed with the unique handle. It has a curved rod and a finger divot, making it super easy to hold. After using this once, I was hooked. The post-shave glow is too good.
Celebrity news, beauty, fashion advice, and fascinating features, delivered straight to your inbox!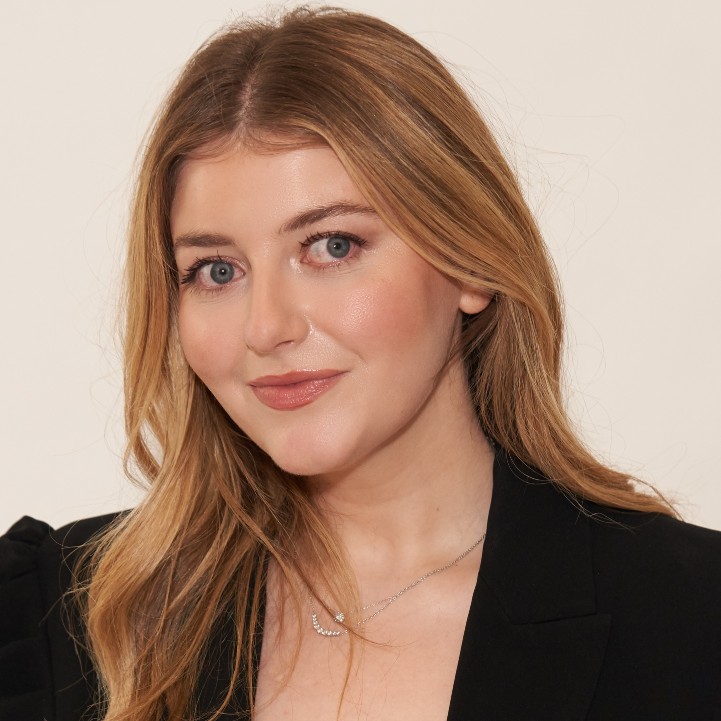 Samantha Holender is the Beauty Editor at Marie Claire, where she reports on the best new launches, dives into the science behind skincare, and keeps up with the latest trends in the beauty space. She has previously written for Us Weekly, Popsugar, Makeup.com, Skincare.com, and Philadelphia Wedding. Follow her on Instagram @samholender.