Editors handpick every product that we feature. We may earn commission from the links on this page.
The Best Facial Steamers for Glowing Skin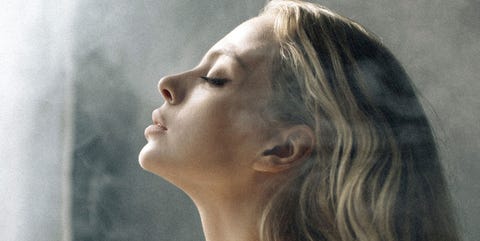 Igor Ustynskyy
Getty Images
In the quest for excellent skin, one can easily go down the rabbit hole with elaborate technology, like LED light therapy masks or moon-powered rose quartz facial massage wands that look très provocant. But the truth is that one of the core biodynamic processes in the universe—that is, the one by which water transmutes into its gaseous state, otherwise known as steam—is one of the most effective ways to take care of your skin. It's just a fact: Treating your complexion with steam can have a myriad of very real benefits, and these days, you don't need to take your good self to a dermatologist's office to experience the hype.
At-home steaming devices are simple: Fill the water tank with distilled water, wait for the water to heat, then puff it along your complexion to both hydrate and soften the skin. That softening is probably the most important benefit, because while your skin's pores do not actually dilate, or open and close, they do become more pliant with heat and moisture. And once they're pliant, they'll release the dirt, dead skin cells, and grime that's gumming them up and making them appear dark and dusky.
Which is all to say if blackheads are a concern for you, a facial steamer might be just what you need. Complexions that are softened by steamers also absorb active ingredients more readily, which makes it a great option for usage before peels and other treatments—that's why facialists and aestheticians will often deploy them.
This content is created and maintained by a third party, and imported onto this page to help users provide their email addresses. You may be able to find more information about this and similar content at piano.io