The 15 Best Colored Eyeliners of 2023
It's time to switch out your basic black and brown.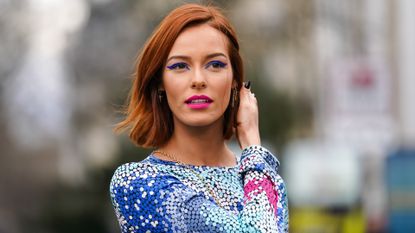 (Image credit: Edward Berthelot/Getty Images)
Marie Claire Newsletter
Celebrity news, beauty, fashion advice, and fascinating features, delivered straight to your inbox!
Thank you for signing up to Marie Claire. You will receive a verification email shortly.
There was a problem. Please refresh the page and try again.
Plenty of people have pared down their beauty routine to a few simple steps. Maybe they'll just swipe on mascara and dab some concealer, and then they're out the door. But others—such as pro makeup artists and Marie Claire beauty editors—love to switch things up, from basic eyeliner to graphic liner looks. These are the people who love to express themselves through experimental makeup—and, arguably, the best product to do it with is colored eyeliner.
The best colored eyeliners will make you stand apart from the crowd, and you don't have to be an expert to use them. As with any beauty product, practice makes perfect, so don't get intimidated by bright hues. "Work with small, light-handed strokes and take your time," says makeup artist Antoinette Mahr, whose love for fun eye makeup is blasted across her Instagram page. It's a-okay to make mistakes, too, when working with colored eyeliner. "Having a small, clean brush on hand or a cotton swab and micellar water to clean up helps so much," adds Mahr.
To help you ease into the world of colored eyeliners, we spoke to the pros to get the lowdown on everything you need to know before picking up a rainbow shade. Whether you prefer eyeliner pencils, liquid formulas, or gel, and no matter your budget, we've got you covered.
What to Look For in Colored Eyeliner
First and foremost, you'll want to pay attention to a liner's pigmentation, advises pro makeup artist Aya Tariq. "I love a colored liner that is opaque with full to buildable coverage. I can feather it out for a blended eyeshadow base or leave it as is for graphic solid liner," she adds. "If you're going for a pop of color, look for pigmented!"
You'll also want to consider a liner's texture and look for a product that glides seamlessly across the lid, says Mahr. "Whether it's cream, kohl, or gel, the eye area is so delicate and a formula that glides and that is easily workable with a brush or fingers is so important," she explains. With a creamy texture, you'll avoid any rough tugging at the lid, keeping those precious eyes safe.
Lastly, you'll have to decide on the right liner formula for your desired look and skill level. Pencil liners tend to be the most forgiving for beginners, while liquid liners require a steady hand to create sharp lines. Meanwhile, Mahr adds, "Gel liners are great when you need something that sets in place right away, especially if you have oily lids." All in all, don't be afraid to experiment with different products as the best liner formula will vary from person to person. For example, Mahr's all-time favorites are "cream pencils that give you a little more playtime for it sets in place."
The Best Colored Eyeliners
How to Choose Flattering Colors
Colored eyeliners are meant to be fun, expressive, and creative. If you want just a pop of color or you want to go full-out Europhia-esque with glittery lids, then that's your choice. But if you're turning to colored eyeliners to make your eyes especially pop, then you may want to pay attention to the color wheel. Let's go back to elementary school art class for a moment—on the color wheel, colors directly across from each other are called complimentary colors. These are the colors that, when paired with your eye color, will be particularly attention-grabbing. For example, green eyes paired with red or purple eyeliner or blue eyes paired with a yellow or orange hue are going to stand out.
But, of course, you don't have to choose colors based on the color wheel, says Tariq. "Sometimes people think if I have blue eyes, then I should wear orange eyeliner because that makes my eyes more blue, but that can also look like too much depending on how the rest of the makeup looks," she explains. If you don't want a look too out there, consider a liner's undertone. A warm, reddish brown will give a subtle pop to everyday brown liner and is less in-your-face than a neon hue, for instance. In general, Tariq recommends experimenting with color, taking lots of selfies, and giving yourself a chance to get used to colored eyeliner, because let's be real—the payoff is so worth it.
Meet the Experts
Celebrity news, beauty, fashion advice, and fascinating features, delivered straight to your inbox!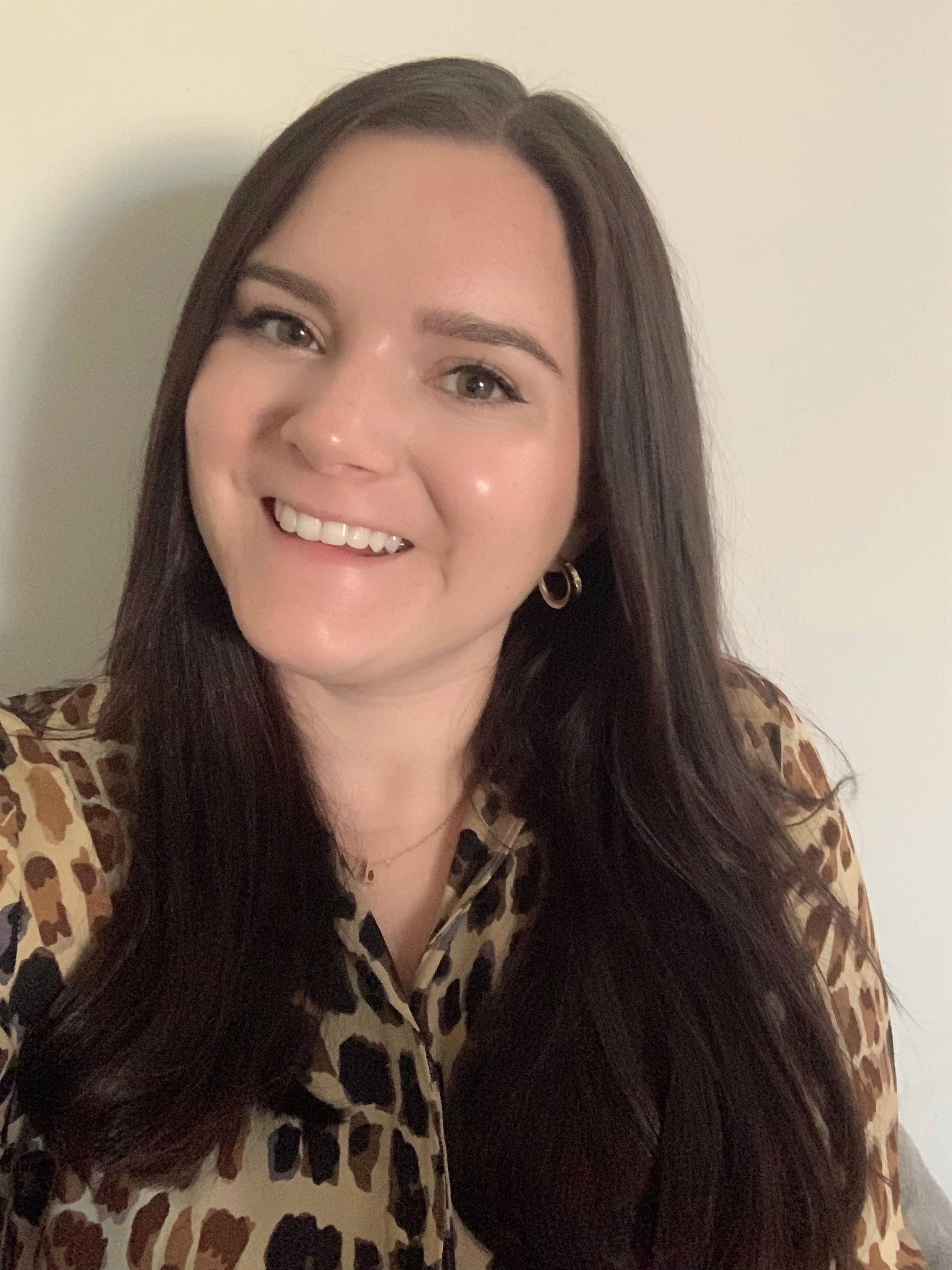 Brooke Knappenberger is Contributing Writer at Marie Claire, where she writes across the board from fashion and beauty to books and celebrities. As a pop culture junkie, Brooke obsessively consumes and writes about the latest movie releases, streaming TV shows, and celebrity scandals. She has over three years of experience writing on fashion, beauty, and entertainment and her work has appeared on Looper, NickiSwift, The Sun US, and Vox Magazine of Columbia, Missouri. Brooke obtained her Bachelor's Degree in Journalism from the University of Missouri's School of Journalism with an emphasis on Magazine Editing and has a minor in Textile and Apparel Management.