35 Long Hairstyles for Your Beauty Mood Board
We've got hair ideas for days. Months, actually.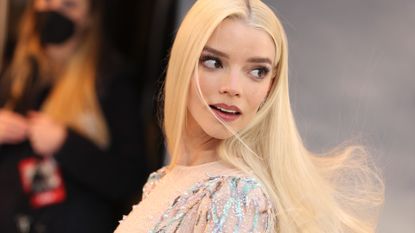 (Image credit: Getty)
Hair looks good at every length. But longer hair gives you more room to play with colors, layers, and styles. If you're more of a lazy girl and would rather bypass fussy styles—we feel you, and we're here for you—we've rounded up a ton of inspo pics of long hairstyles and cuts that take minimal mirror time. But if you're feeling extra and want to commit to some creative play, there are plenty of cutting-edge options here as well. Whether it's trying out a temporary hair color before you go full rouge, adding a fun accessory to spice things up, or just experimenting with the latest hair trends, there's something here for every taste, texture, and skill level. Next time you're looking for a change of scenery—sorry, I mean hairstyle—look no further.
1/35
Paola Locatelli's Pigtail Braids
It's true: You can wear pigtail braids without looking like Pippi Longstocking. Take a note from Paola Locatelli and pair your sky-high braids with a sophisticated dress and heels, or opt for pigtail French braids for braids that run straight down your back.
2/35
Megan Thee Stallion's Towering Topknot
We love a good topknot, and Megan's creative take on the beloved style is nothing less than inspiring! Make a high ponytail, ensuring that you comb your hair so that it's pressed against your scalp, and then wrap the hair at the end of the pony around the base. Then, gently pull a few ends out around the knot, and straighten those little pieces for a spiky, one-of-a-kind look like Meg's.
3/35
Bella Poarch's Voluminous Pigtails
Give yourself some added height with a pair of pigtails like Bella's, positioning them at the top of your head to show off your length. Be sure to use a comb so that you part the hair perfectly down the middle and, for added volume, add some quality hair extensions.
4/35
Alicia Aylies' Eye-Catching Space Buns
We love space buns, and Alicia Aylies' playful hairstyle epitomizes "the more the merrier." Make a series of tiny top knots across the top of your head and, if you want to show off your length as well, leave a few small sections hanging so you can braid them like Alicia.
5/35
Katie Holmes' Chic Messy Bun
This classic, easy updo is perfect for an afternoon out on the town, and great to pair with a busy outfit so that your long tresses don't distract from the fashion. Katie Holmes nails this look here. Simply wrap your hair atop your head quickly by essentially folding your hair into your scrunchie halfway through your ponytail routine. Or, if your hair is too long for that, make a high ponytail, braid it, and then wrap that braid around the base of the pony.
6/35
Cara Delevingne's Side Plait
Cara Delevingne's romantic side plait from Paris Fashion Week is perfect for special occasions. Although it's impossible to choose one style we love the most on Hollywood's resident hair chameleon, this side-swept braid is certainly up there.
7/35
Izabel Goulart's Wispy Waves
The key to adding volume to limp hair: add layers. Step up your look with Izabel Goulart's face-framing, wispy waves.
8/35
SZA's Flowing Curls
No matter the occasion, we can always count on SZA to slay us with a full head of effortless kinks and curls.
9/35
Jhene Aiko's Knotless Box Braids
Box braids, which are three-strand braids woven into your hair, are one of the most popular protective styles amongst women with natural hair. Jhene Aiko stuns in her waist-length box braids, complete with wavy ends.
10/35
Rihanna's Sleek Ponytail
There is the low ponytail, and then there's Rihanna's version of a low ponytail. Give yourself a deep part, then use gel to mold your hair into a swoop as dramatic as you'd like before gathering your strands at the nape for a dreamy elongated pony.
11/35
Gigi Hadid's Loose Wave Ponytail
Let your makeup look take center stage with a sleek, pulled-back pony. For additional volume tease your strands to create a perfect night-out look.
12/35
Joan Smalls' Crimps
Grab a crimper to create effortless textured waves like supermodel Joan Smalls. Skip the roots and start at eye level to copy her understated drama.
13/35
Naomi Campbell's '70s Updo
Bring on the drama and give yourself all the volume in the world like Campbell's loose updo with a bouffant to match. You know what they say: "The higher the hair, the closer to God!"
14/35
Margot Robbie's Loose Braid
Pull your hair back into an effortless braid for a no-fuss style that works like a charm. Margot Robbie's center parted allows those drop-dead features of hers to shine through.
15/35
Tina Kunakey's Larger-Than-Life Afro
Supermodel Kunakey looked show-stopping at the Cannes Film Festival with her natural hair on the red carpet. If you're looking for a subtle, yet noticeable difference, ask your colorist to dip the ends of your curls in color. As Kunakey proves, it creates such gorgeous dimension.
16/35
Kendall Jenner's Bubble Ponytail
Got a bunch of hair bands lying around? You need to try a bubble ponytail. It's one of Jenner's most photogenic hairstyles to date, and that says a lot considering the 24-year-old has already worn more hairstyles than the average human will in one lifetime.
17/35
Amanda Seyfried's Twisted Ponytail
Twists may bring up middle school memories, but that doesn't mean they won't look stunning on you as a grown woman. Seyfried, for instance, looks regal with this simple take on a twisted ponytail.
18/35
Eva Marcille's Extra Long Box Braids
Marcille took her honey-colored braids to the next level with her knee-grazing length. You may have to sit for a long-ass time but these braided beauties make it so worth it.
19/35
Jennifer Lawrence's Elegant Side Bun
Use the length and volume of your hair to fill-out a bun. Lawrence's side-swept side bun she donned at the 18th Annual Critics Choice Awards looks imperfectly perfect.
20/35
Sabrina Carpenter's Half Pony
One of the easiest switch-ups in the book is a half-up, half-down hairstyle. If you have super-thick hair like Carpenter, gathering a small section of your hair into a high pony is more than enough, and shows off her gorgeous curls even more.
21/35
Zendaya's Textured, Slicked-Back Style
Curly girls: Since we're in 2020, let's all let go of the pressure to straighten our hair. That's an old, societal beauty standard that needs to be left in the past. Curly hair can make you feel oh-so-fancy. Look at how elegant this queen Zendaya looks rocking her natural texture. Dress your curls up a bit by reaching for a pomade that guarantees high-shine, then sweeping your hair into a glossy slick-back. Sophisticated.
22/35
Emily Ratajkowski's Elegant Bow
Hair bows pull together your look in such an elegantly playful way. Especially if you do as supermodel Emily Ratajkowski did, and adorn your loose braid with a ribbon that matches your outfit. Monochromatic and chic.
23/35
Ciara's Sky-High Ponytail
Only one word comes to mind: F-I-E-R-C-E. Ciara, a hair chameleon, has donned many styles, but this voluminous high ponytail is one of my all-time faves.
24/35
Selena Gomez's Bone-Straight Strands
So much YAS for Selena and these stick-straight strands. Look at how lit that shine is. Reach for a flat-iron like GHD's Classic Styler or T3's Ionic Straightener to deliver a super-sleek finish.
25/35
Camilla Belle's '70s Style
This "long bangs, longer hair" style was über-popular in the '70s (picture legends like Joni Mitchell and Françoise Hardy), but it certainly doesn't look dated. Make sure you're conditioning regularly to maintain shine like Belle's and get regular trims (yes, even if you're growing your hair out) to avoid split ends.
26/35
Gabrielle Union's Voluminous Ponytail
Contrast is one of the coolest cards to play, whether it's an asymmetrical style or this ultra-smooth on top, massive on the bottom ponytail. Not everyone is blessed with Union's natural texture, but even with thinner, straighter hair, you can pull your hair away from elastic band and tease your hair section by section to achieve a fuller look.
27/35
Jessica Biel's Belle-esque Half-Updo
We're getting strong Beauty and the Beast vibes from this gorgeous swooping half-updo. The trick is to enhance the hair at the crown (add some height with volumizing spray, tease it, and anchor with hairspray), then wrap it back and secure behind your head. Give yourself some waves at the bottom courtesy of a few quick runs through your hair with a hot tool.
28/35
Reese Witherspoon's Pulled Back Half-Updo
A half-updo with longer hair is great for A) keeping stray pieces of hair out of your face B) leaving room to highlight your impressive giant earrings C) framing your face in the best of ways.
29/35
Rosie Huntington-Whiteley's Feathery Ends
Phoning a friend: "How can we get bouncy ends like Rosie Huntington-Whiteley's?" Our expert opinion is a round brush and some volumizing spray, plus blow-drying hair away from the face instead of curled in toward the chin.
30/35
Zoe Saldana's Pulled Back Headband
An easy way to get hair away from your face and clear some real-estate for your gorgeous earrings is a headband placed low on your crown. As for the flyaways, keep them in line with some hairspray.
31/35
Emma Watson's Pinned-Back Style
Don't knock the ease of a simple bobby pin. Here, it plays the starring role in Emma Watson's sleek red carpet look.
32/35
Kate Bosworth's Side Braid
We're taking copious notes on all the elements of this California girl look, from the simple side braid tucked behind the ear contrasted by the long, effortless waves on the other side.
33/35
Kirsten Dunst's Chic Hair Ribbon
The school-girl ribbon has never failed us in the style department. It's the chicest way to break up a head full of hair, while doing hardly anything at all.
34/35
Iggy Azalea's Ringlets
You won't see many girls with enough guts to try this—but when done right it looks amazing. Use a skinny wand and curl small sections of hair. Be sure to pull the curls out just slightly to avoid the poodle effect.
35/35
Jessica Chastain's Romantic Half Updo
Never underestimate the power of a half-updo for a night out. So simple, so classic, and it even leaves room to experiment with ear candy.
Celebrity news, beauty, fashion advice, and fascinating features, delivered straight to your inbox!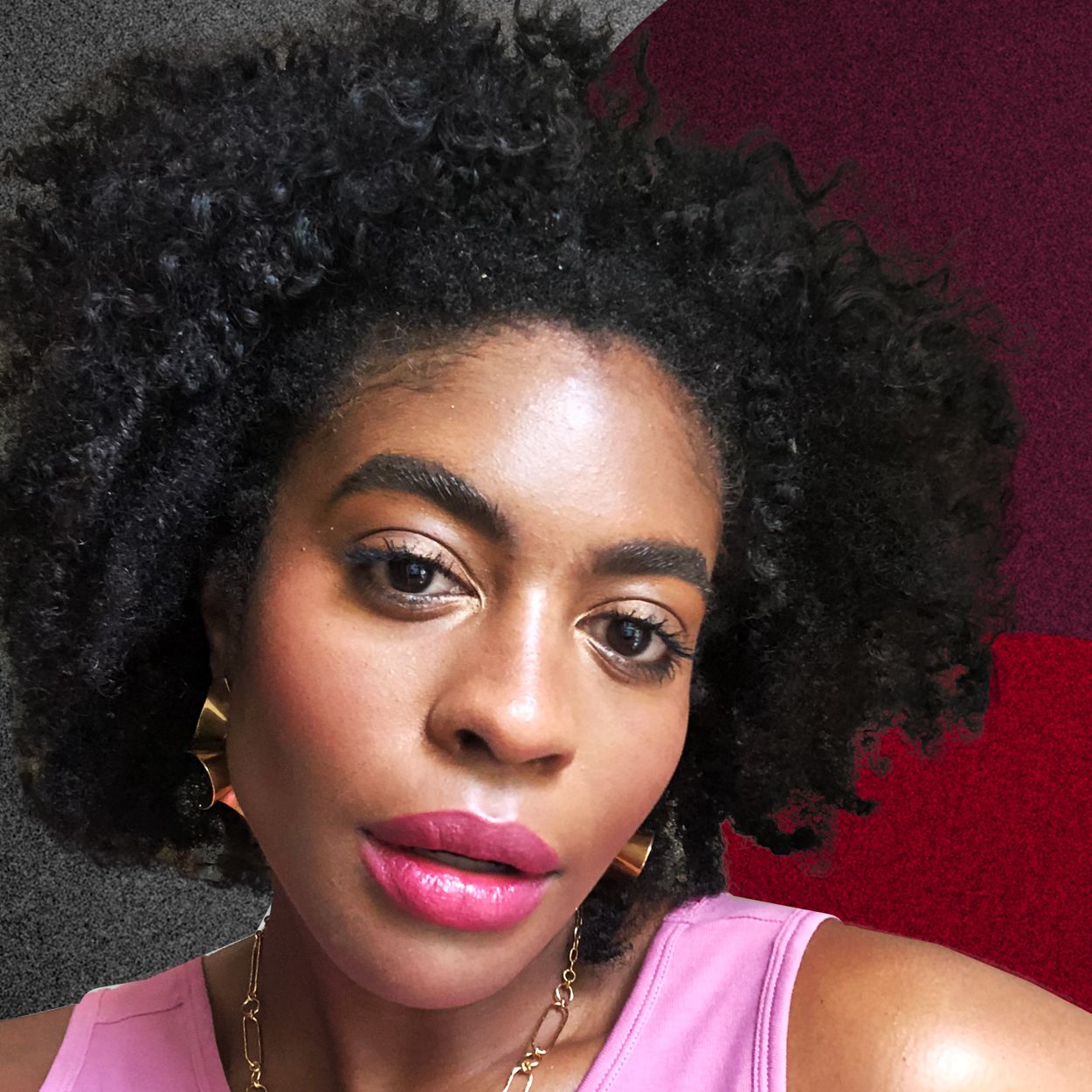 Maya Allen is the former Digital Beauty Editor at MarieClaire.com where she covered makeup, skincare, haircare, wellness, you name it! She has a 15-step skincare routine, owns over 200 red lipsticks, and enjoys testing the latest and greatest in beauty. On most weekends, you can find her at her happy place, which is her makeup vanity. There, she's usually blasting her speakers while singing along to lyrics at the top of her lungs, and making sure her highlighter is on point.