The 50 Best Medium-Length Hairstyles to Copy Immediately
Mid-length cuts for every texture out there.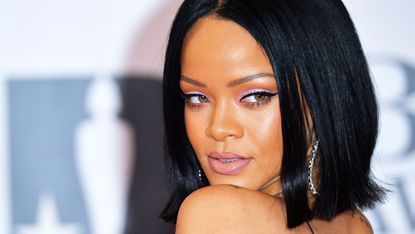 (Image credit: Getty Images, Anthony Harvey)
Whether you're toying with the idea of cutting off some major inches or are growing out a short hairstyle, we have some really good news: The options for medium-length hair are quite literally endless. Because regardless of your color or texture, there's a shoulder-grazing look out there that'll work perfectly with your face shape and bone structure. The best medium-length hairstyles range from blunt lobs to choppy, face-framing shags, and styling options run the gamut too. You can rock box braids, pull your hair into a low ponytail, add in some beachy waves—the list goes on.
Not sure how to get your search started? Don't worry, we've rounded up 50 of the best shoulder-length celebrity hairstyles for your screenshotting pleasure. From Yara Shahidi's curly hair and middle part to Jennifer Lawrence's unbelievably chic ponytail, celebs are the ultimate source of hair inspiration. So without further ado, keep scrolling to check out the best medium-length hairstyles in Hollywood.
1/50
Chloe Bailey's Gorgeous Dreadlocks
A deep part can work wonders on any style. Case in point: Bailey's beautiful locs. Clip one part of your hair with a fun accessory or add a couple of subtle bejeweled hair accents for good measure.
2/50
Rihanna's Blunt Cut
If your hair is on the thicker side, try this chic style a la Rihanna. The blunt cut doubles as a built-in styling assistant. Swoop your ends in and you'll have a perfectly polished style, but flip them out and you'll be serving retro vibes.
3/50
Sophie Turner's Tumble of Curls
When in doubt, throw your hair over your shoulder and give the ends a quick curl. The soft bends will create a pretty spiral that catches the light juuuuust right. This is also ideal for thin hair, as the twist gives the illusion of density.
4/50
Chrissy Teigen's Feathered Bangs
Blunt, thick bangs can look (and feel) heavy when paired with a shoulder-length cut, but Teigen's piece-y bangs stay soft and fluttery, thanks to the graduated layers framing her face.
5/50
Keke Palmer's Clipped Side Bangs
If you're going for the prim and proper vibe, but don't want your style to lean too schoolgirl, adding a chic clip in is your best bet. It gets the hair out of your eyes and accessorizes your outfit all in one. Talk about the ultimate two-in-one.
6/50
Corinne Bailey Rae's Stunning Natural Style
Looking for something low maintenance? Try a natural style like twist-outs, braid-outs, or bantu knots. Post-shower, gently wring out any excess water in your hair. Then, wrap your hair in a microfiber towel for five minutes. When the time is up, apply your leave-in conditioner throughout and proceed with your twists or braids.
7/50
Yara Shahidi's Curly Middle Part
Don't let curly hair scare you from embracing a middle part. Center parts look great with all textures, as they automatically draw attention to your face ,while giving you crazy good volume.
8/50
Keri Russell's Bouncy Waves
Russell has maintained some of the best hair on TV since her Felicity days, but it's her bouncy waves that have us wondering what gravity-defying trick she has up her sleeve. Her hairstylist, Brian Magallones, said he relies on volumizing spray for the added bounce. As for the waves? He curls them in two-inch sections and pins them to her scalp while they cool for some added staying power.
9/50
Taylor Swift's Feathery Lob
If you're rocking a lob, nix the satiny, straight-ironed look for a more natural, "I woke up like this" texture. This subtle bend is best achieved by a rounded-edged flat iron. We suggest tapping the iron in an "S" shape over small chunks of hair.
10/50
Ashley Benson's Fading Roots
The most important take-away of this look? Having a few inches of grow out is actually pretty cute. Instead of re-dyeing your roots, ask your colorist to blend some of your natural hue. It'll also help lessen damage if you're trying to grow out your hair.
11/50
Zendaya's Brushed-Out Waves
Zendaya's waves look like she just rolled out of bed in the '50s—and we mean that in the best way possible. For the most authentic finish, blow-out your hair and, while it's still warm, wrap two-inch pieces of hair around jumbo velcro rollers for 30 minutes. Spritz with hairspray, unravel, and then brush through your curls with a boar-bristle brush.
12/50
Jennifer Lawrence's Piece-y Ponytail
Adding dimension to a shoulder-length style has just as much to do with color as it does styling. Case in point? JLaw's balayage. The brighter face-framing pieces not only draw attention to her jawline, but they also make a statement when her hair is pulled into an updo.
13/50
Priyanka Chopra Jonas' Subtle Layers
Layers are the secret savior for shoulder-length hairstyles. The right cut can make hair look healthier, amp up volume, and instantly add shape to thinner hair. Need more convincing? Look to Chopra.
14/50
Sandra Oh's Shaggy Cut
Shag is the ultimate cool-girl look. Whether your shag is straight or curled like Oh's, it's a step above basic bangs. For an added twist and volume, curl your hair away from your face.
15/50
Janet Mock's Angled Layers
When you take this asymmetrical style to your stylist, emphasize that you want the longest layer to fall at your chin. This will make sure you don't miss out on any volume the haircut will bring.
16/50
Ciara's Curly Topknot
If your hair simply won't cooperate, Ciara has the ultimate solution. Pile your shoulder-length strands into a messy top knot, pull out some tendrils, and toss on a hair accessory.
17/50
Ashley Graham's Wet Textured Bob
Remember that mousse-scrunched hair you did in middle school? This is that same style, all grown-up. To get the look, start with damp hair. Then, use a conditioning mousse and finger comb the product through your hair for this shower-esque style.
18/50
Charlize Theron"s Deep Part with Side Bangs
Theron is the queen of hair transformations, so it's no surprise she pulls off this deep part with curled side bangs. Fine hair people: This is the style for you. It adds major volume.
19/50
Constance Wu's Sleek Lob
If you're trying to channel the '90s, take a page out of Wu's playbook. Her curled-at-the-ends lob is a modern spin on the throwback style—and looks great on every face shape. Longer layers will be most flattering on round and oval face shapes, while choppier cuts work well with square face shapes.
20/50
Natalia Dyer Loos' Curl Side Part
Any good side part will make your hair look like it has wayyyyy more volume. And don't shy away if you have textured hair—it'll only add an extra oomph.
21/50
Hailey Baldwin's Bow-Filled High Ponytail
The summer heat means ponytails and buns are the MVPs. If your regular old elastic feels a little blah, tie a ribbon or bow around it for a more styled aesthetic. Plus, the look is Hailey-approved.
22/50
Gabrielle Union's Curly Topknot
Let us all bow down to Union's perfectly perfect curls, which are amped up by a slicked-back topknot and waved edges. It's a great trick to add structure to a fuller style.
23/50
Emily Ratajkowski's Soft Side Braid
Even if your hair isn't as long as Ratajkowski's, you can fake the length by tying off your over-the-shoulder braid with a long black ribbon.
24/50
Tessa Thompson's Side-Swept Waves
This simple hairstyle requires just a few bobby pins: Tuck and pin your hair back behind one ear to add an undercut element. While Thompson opted for loose waves, a tighter curl would instantly give this an Old Hollywood feel.
25/50
Dita von Teese's Satiny Retro Vibe
Von Teese has the pin-up look down. Her secrets to that shiny, satiny, wavy finish? Hair masks, barrel rollers, setting spray, and a really excellent cut, sans layers.
26/50
Halle Berry's Caramel Highlights
Eye-skimming bangs, a smattering of caramel highlights, and subtle waves? Berry has perfected the formula to flattering, never-boring, shoulder-length hair.
27/50
Emma Watson's Beachy Highlights
Considering a color switch-up for summer? Allow Watson to serve as your inspo. Her cornflower highlights lend a mystical sun-dipped glow to her medium-length waves to make her cut look extra exciting.
28/50
FKA Twigs' Curly Lob
Embrace your natural volume and gorgeous curls by recreating this super-layered cut. The expert blending makes the shorter style extremely flattering on FKA Twigs' oval-shaped face.
29/50
Sienna Miller's Beachy Waves
If you can't actually soak up some naturally salty texture from a beach vacation this summer, recreate the look by spritzing sea salt spray on stick-straight hair.
30/50
Emma Stone's Flipped-Out Ends
Swooped-out ends are having a bit of a resurgence at the moment—just look to Stone for proof. If you're trying to get this look at home, a round brush is a must.
31/50
Kirsten Dunst's '90s Style
We wouldn't mind breaking our crimping iron out of storage if it meant we could recreate these beachy waves at home. Luckily, you can get the same effect by braiding your slightly damp hair, wrapping the braid into a knot, and sleeping on it.
32/50
Thandie Newton's Voluminous Curls
The Westworld star shows us how to wear picked-out, fluffy disco curls like a boss (pssst: It's all about the umbrella technique).
33/50
Diane Kruger's Floral Updo
If you're ever in doubt about how to amp up your mid-length cut, grab the nearest poinsettia and bobby-pin them back behind your ear. But PSA: Fake flowers work just as well.
34/50
Rosie Huntington-Whiteley's Volume
Supermodel volume isn't rocket science: Dry your damp hair upside-down, and use a wide, round brush to curve your face-framing layers around your jaw. Done and done.
35/50
Rose Byrne's Ribbon Highlights
These creamy ribbon highlights give each of Byrne's soft curls an intense, yet natural-looking, definition. And since the color only adds dimension, the grow out is super low maintenance.
36/50
Solange's Soft Texture
This brushed-out style is all about embracing your natural frizz, which is a given asset for any curly hair girl. To get the look, run a wide-tooth comb through the mid-lengths to ends of your curls.
37/50
Martha Hunt's Piece-y Waves
Fine hair can still have bounce—you're just going to need a lot of layers cut into your style. Ask your stylist to start at the cheekbones and work their way down for immediate texture.
38/50
Suki Waterhouse's Bendy Ombré
Enhance your ombré by curling just the mid-lengths of your hair and leaving the roots straight. This technique is a total game-changer in how the light will hit your hair.
39/50
Jennifer Aniston's Dimensional Highlights
Yes, you've got your Rachel-esque choppiness going on here. But, this cut also uses subtle babylights to add depth and texture to a straight, shoulder-length style.
40/50
Margot Robbie's Flipped-Over Volume
If you want your hair to look thicker, blunt ends are the way to go. To imitate Robbie's gorgeous take on the cut, try rocking a deep side part and some subtle waves.
41/50
Kerry Washington's Perfect Ponytail
May we all observe a moment of silence for this perfectly smooth and voluminous ponytail. Want to get the look at home? Slick back your hair into a tight ponytail, then gently tug at the hair on the crown of your head to loosen the ponytail and create volume. Twist random sections of hair around a curling iron, brush them out, and go forth into your dreamy, picturesque future.
42/50
Emily Blunt's Wavy Lob
Pro tip for people who suffer from #StraightHairStruggles: Let your wet hair dry in a messy bun. Once you take out the elastic, you'll be left with loose waves that look totally natural.
43/50
Katy Perry's Brushed-Out Curls
So much volume, so little time. Stick in some hot rollers while you do your makeup or get dressed and then brush out the curls for a softer look. Concerned about your bounce deflating? Spritz hairspray before you leave.
44/50
Rashida Jones's Long Bangs and Low Pony
Just because your hair is on the shorter side, doesn't mean you can't pull off a ponytail. While a high pony might make your hair seem uber-short, a low pony can feign the look of length.
45/50
Irina Shayk's Fluffy Waves
Fact: Humidity leads to fluffy hair. Second fact: Fluffy hair is in. Pin one side back, add a barrette, and you'll have mastered the off-duty supermodel hairstyle.
46/50
Jessica Chastain's Mega-Shiny Waves
These loose, cascading waves are catching the light in an ethereal, other-worldly way. Getting this glass-like vibe is all thanks to a fabulous shine spray.
47/50
Mischa Barton's Voluminous Waves
Round brush, round brush, and round brush some more to get this amped-up volume at your roots. When you're done, wrap the ends around a flat iron to create subtle spirals.
48/50
Beyoncé's Soft Curls
The good news: You can get a faux layered look by combing out your curls with a wide-tooth comb. For a bouncier style, use smaller pieces of hair on a smaller barrel.
49/50
Keira's Knightley's Thick Bangs
Bangs are all the rage right now—and no one rocks the look better than Knightley. We love this look for all hair types, but curly or wavy girls might want to take this cut *extra* seriously. A simple swipe of a straightening iron through your bangs will instantly give you a polished look.
50/50
Christina Hendricks' Half-Updo
If you have short side bangs, clip your hair back (half-up, half-down) and tease your crown to get this Mad Men-esque look. To keep the style soft around the face, only curl from the mid-shaft down.
Celebrity news, beauty, fashion advice, and fascinating features, delivered straight to your inbox!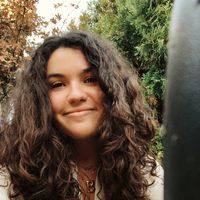 Bianca Rodriguez is the Fashion & Luxury Commerce Manager at Hearst Magazines, covering fashion, beauty, and more for Cosmopolitan, Elle, Esquire, Harper's BAZAAR, and Town & Country. She likes lounging about with a good book and thinks a closet without platform sneakers is a travesty.