90 Medium-Length Hairstyles You'll Want to Try ASAP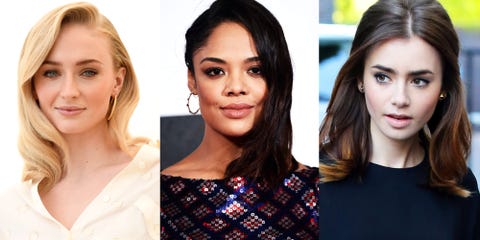 When your hair is too long to count as a pixie cut, yet too short to earn you a spot in the Guinness World Records book, you're in the ideal zone for trying out virtually every single hairstyle in existence. Congrats, mid-length folks—the (hair) world is your oyster and is it fantastic. But it wasn't always this way: You were either team long or team super short when it came to the length of your locks. Thankfully, the world has taken a leap towards a compromise, allowing medium-length hair to rule our Instagram feeds once again.
Celebrities ranging from Kylie Jenner to Celine Dion are letting medium-length hair reign. Whether you're in the market for a look that's the ultimate homage to the '90s or want to channel retro Hollywood glamor, we have just the hairstyle for our medium-length hair queens. Never search through endless pins on Pinterest again for inspiration on how to spice up your hair routine, we got just the style you were looking for right here. To help you get started on your new life of excellent hair days, check out 90 of our favorite celeb-inspired haircuts and styles.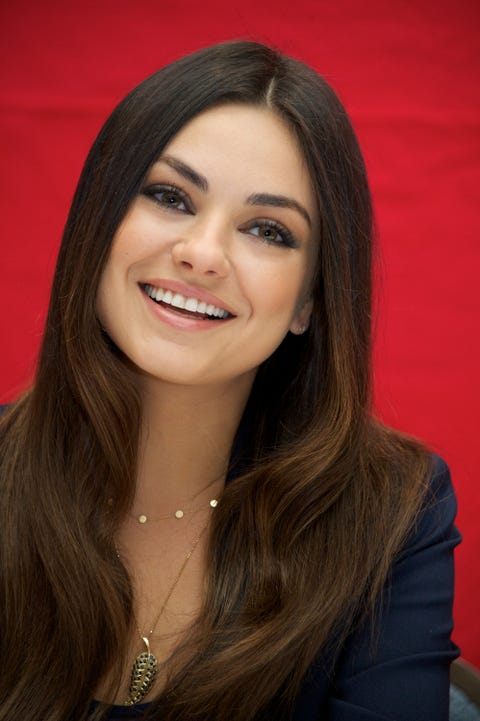 Vera Anderson
Getty Images
Mila Kunis' Long Front Layers
Give some weight to your hair by cutting layers that hit right at your jawline. This style will draw attention to your smile and accentuate your jawline beautifully.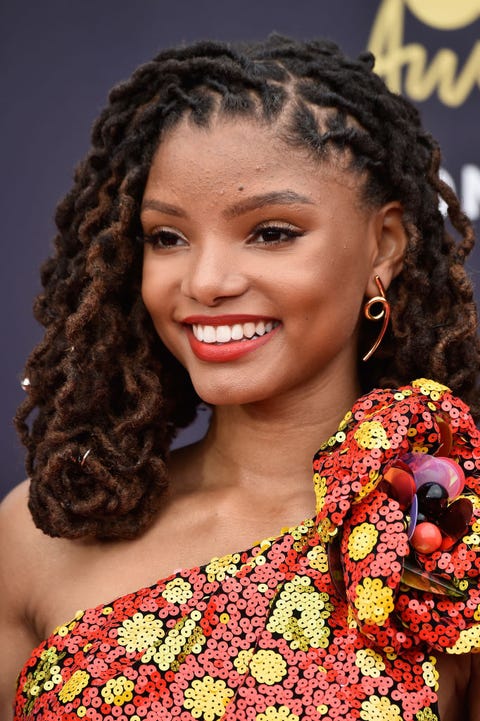 Frazer Harrison
Getty Images
Chloe Bailey's Gorgeous Dreadlocks
A deep part can work wonders on any style. Case in point: Bailey's beautiful locs. Clip one part of your hair with a fun accessory or add a couple of subtle bejeweled hair accents for good measure, as Chloe does.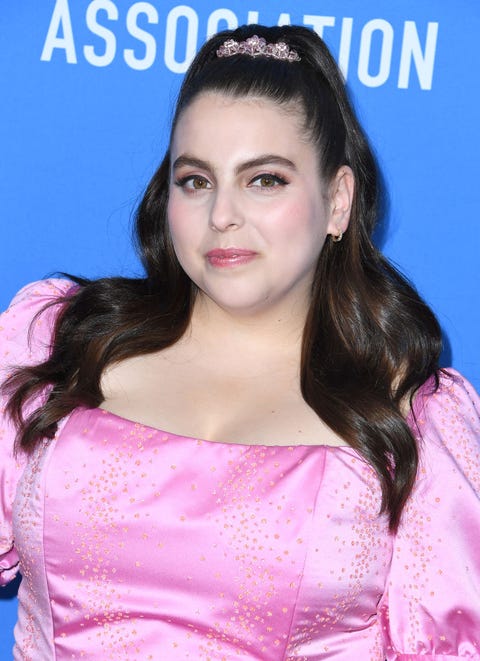 Steve Granitz
Getty Images
Beanie Feldstein's Clipped-Back Layers
When it comes to creating dimension, hair accessories are an easy go-to. Adding one to pull up your hair, like Beanie, gives you a sleek princess, half-up half-down hairdo in a matter of minutes.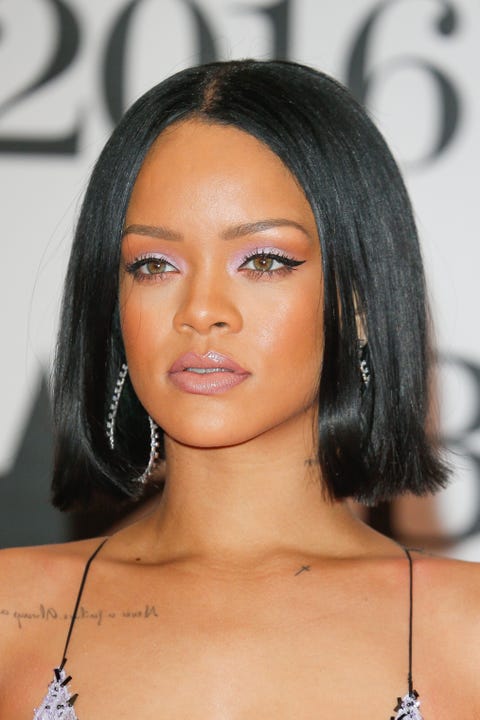 Luca Teuchmann
Getty Images
Rihanna's Blunt Cut
If your hair is on the thicker side, try this chic style. The cut makes the top layer look longer, with a blunt effect on the edges to round out the shape.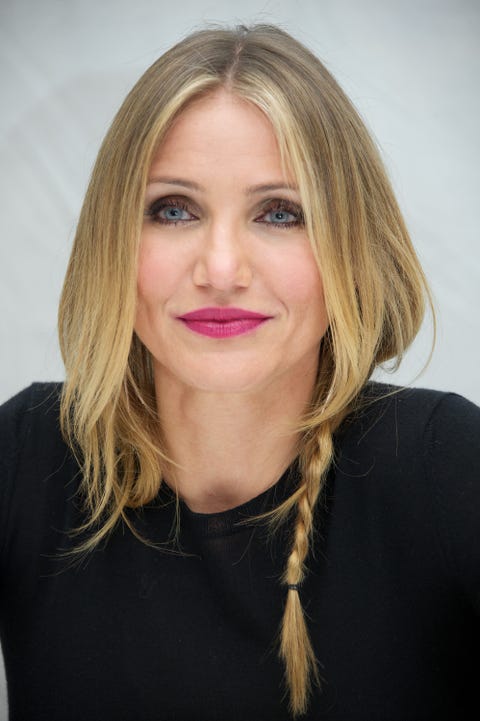 Vera Anderson
Getty Images
Cameron Diaz's Effortless Loose Braid
Loose and messy braids allow all those loose hairs you try to hide to become the main attraction. Easy braids form a beautiful frame around your face, so make sure to go with a bold lip as Diaz does here.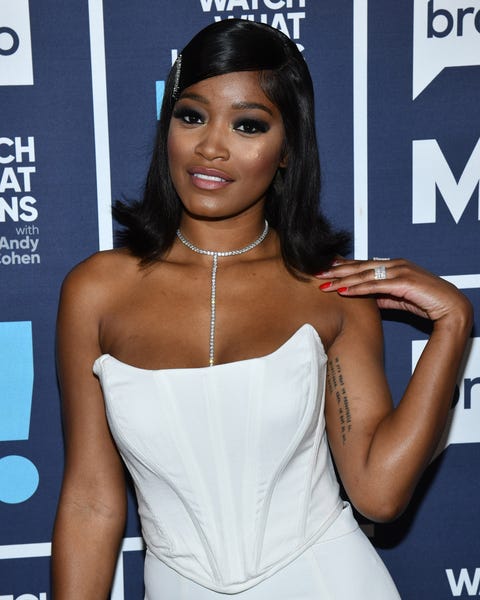 Keke Palmer's Clipped Side Bangs
If you're going for the prim and proper vibe, but don't want your style to lean too schoolgirl, adding a chic clip is your best bet. It gets the hair out of your eyes and accessorizes your outfit all in one. Talk about the ultimate 2-in-1.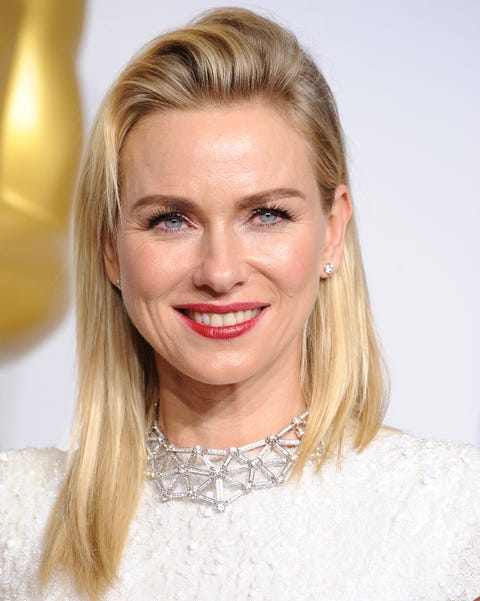 Steve Granitz
Getty Images
Naomi Watts' Comb-Over
If you wake up one day and decide you don't want bangs, this style is for you. Combing your bangs back adds extra volume to the thinnest of hairs and allows you to shy away from the usual side part.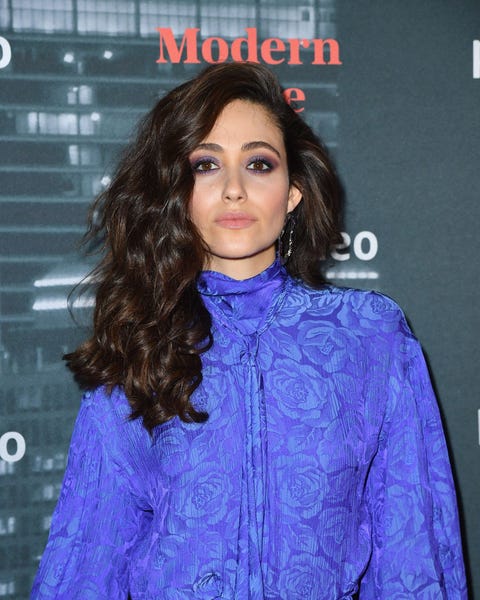 Emmy Rossum's Side-Swept Ringlets
To amp up your curls, whip out your curling iron or embrace natural ringlets if you're texture-blessed. Either way, this hairstyle steals the show. Deep part or not, you'll have incredible volume. We recommend using Tracee Ellis Ross' Curl Gel or any of these products.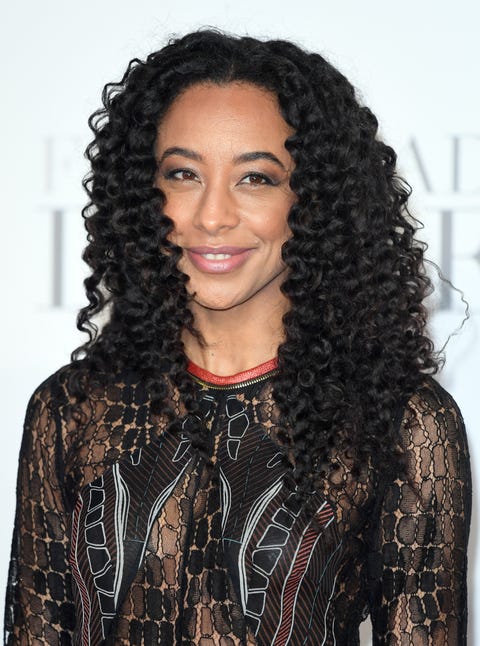 Corinne Bailey Rae's Stunning Natural Style
If you're looking for something low maintenance, but with gorgeous results, try a natural style like twist-outs, braid-outs, or bantu knots. Post-shower, gently wring out any excess water in your hair. Then wrap your hair in a microfiber towel for five minutes. When the time is up, apply your leave-in conditioner throughout or a styler as you proceed with your twists or braids.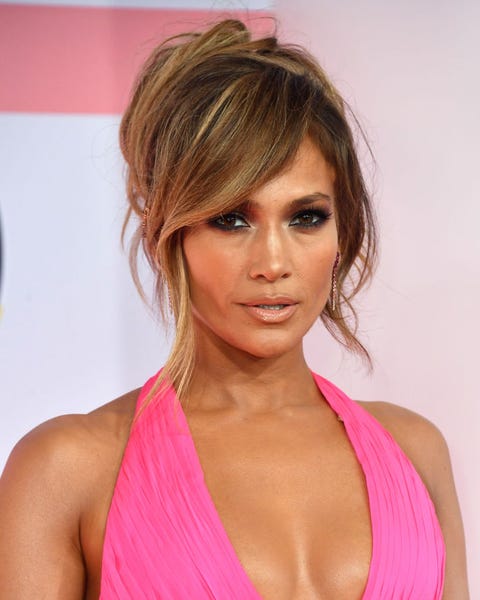 Frazer Harrison
Getty Images
Jennifer Lopez's Side-Swept Bangs
Bangs have major sex appeal. Don't believe me? Consider this red carpet look from Lopez proof. Curl them inward at the bottom to give them more flair and room to blend into your layers.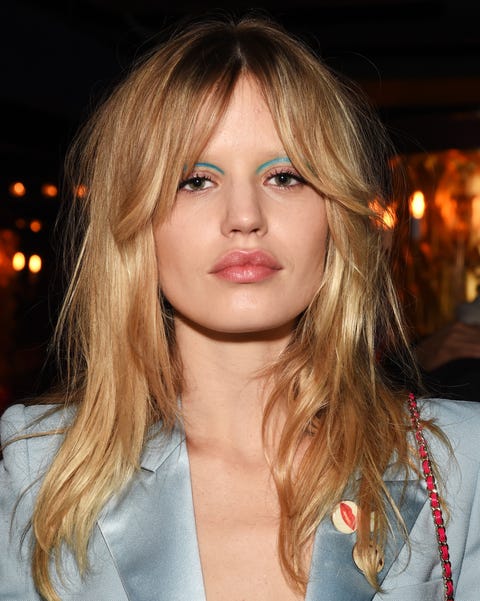 David M. Benett
Getty Images
Georgia May Jagger's Faux-Bangs
Consider this the hairdo of your '70s dreams. Jagger's tight, textured layers frame her face and give easy way her for faux-bangs to steal the show. A flick of your wrist using a flat-iron will give the illusion of feathered side bangs. It's perfect for those who want to try out bangs without the commitment.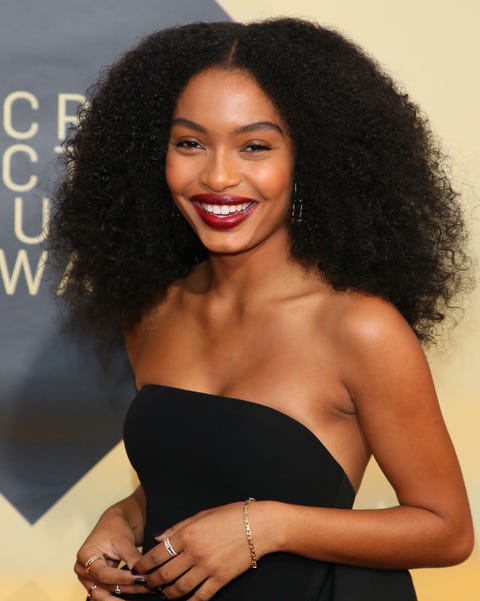 JEAN-BAPTISTE LACROIX
Getty Images
Yara Shahidi's Curly Middle Part
If you have curly hair, don't let that stop you from a middle part. Center parts look great with all textures as it automatically draws attention to your face while giving you crazy good volume.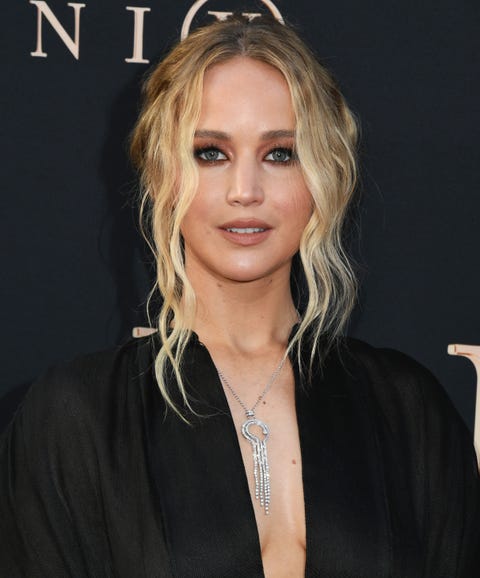 Jennifer Lawrence's Piece-y Ponytail
Long gone are the days when your hair had to be the same color all-over. The hair trend "money piece" involves face-framing highlights towards the front of your hair, like Lawrence's, made possible by the balayage technique. The best part of all? It looks good on everyone.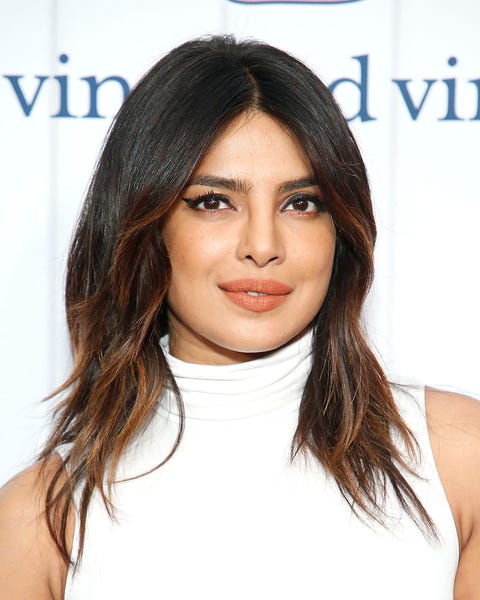 John Lamparski
Getty Images
Priyanka Chopra Jonas' Subtle Layers
If you have medium-length hair, you know the power of layers, so just think of what subtle layers can accomplish. They automatically add texture to your hair, no hot tools required, and require less upkeep.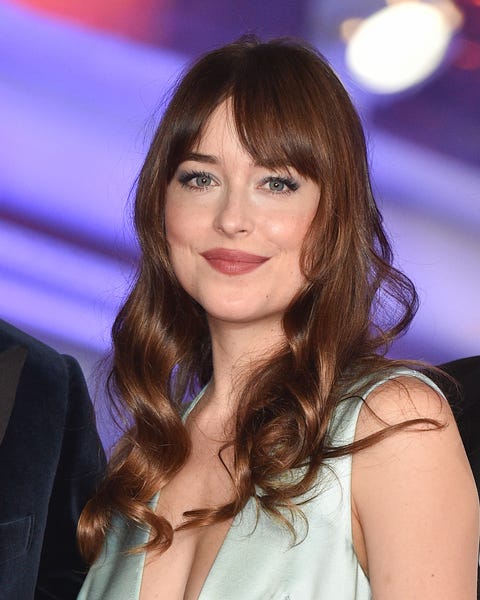 Stephane Cardinale - Corbis
Getty Images
Dakota Johnson's Feather Bangs
Johnson's signature bangs are her most recognizable feature. Rightfully so, I mean just look at how gorgeous they are. Ask your stylist to feather your bangs for a soft, fluttery effect like this.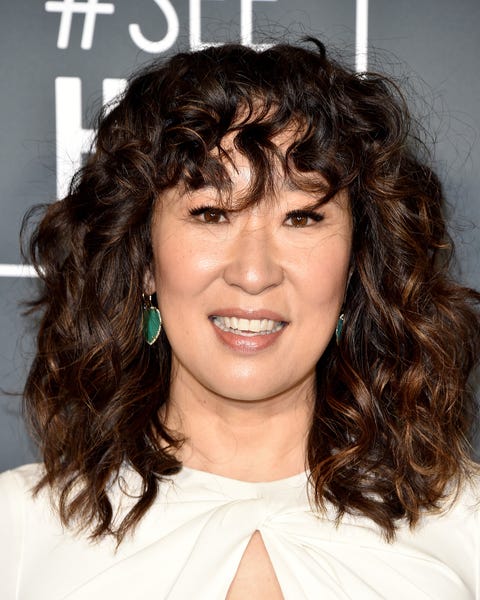 Sandra Oh's Shaggy Cut
Shag is the ultimate cool-girl look. Whether your shag is straight or curled like Oh's, it's a step above basic bangs. For an added twist: curl your hair away from your face rather than towards it, to create even more volume.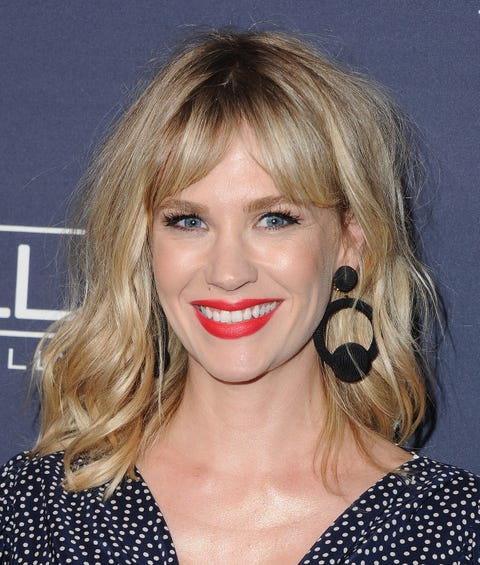 January Jones' Lob with Curtain Bangs
Curtain bangs give you the option to show off your face a bit more instead of letting them run free on your forehead. If you are looking to go for the curtain route, we recommend straightening your bangs so they'll be easier to style.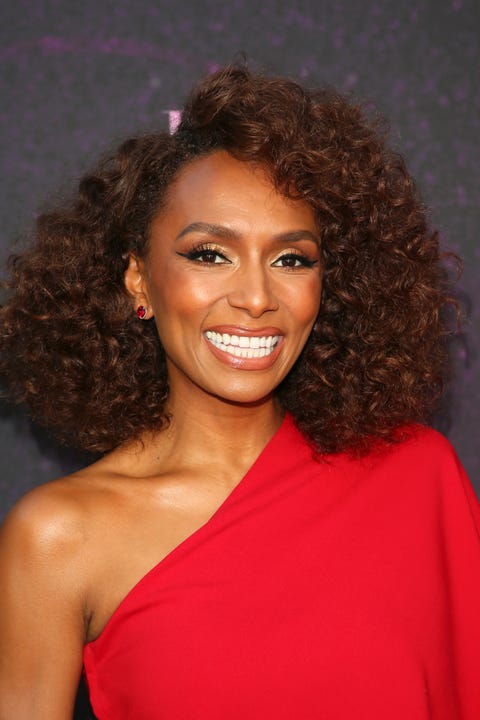 Jean Baptiste Lacroix
Getty Images
Janet Mock's Angled Layers
When you take this style to your stylist, make sure to let them know you don't want the shorter side to be longer than your chin length. This is to make sure you don't miss out on any volume the haircut will bring.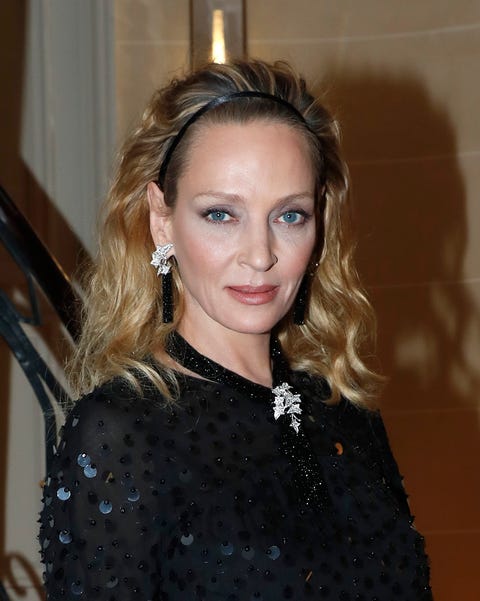 Bertrand Rindoff Petroff
Getty Images
Uma Thurman's Headband Moment
Headbands give you a cool retro look almost instantly. Bringing all your hair back leaves your face on main display to either go bold with a makeup look or show off some out-there-earrings like Thurman.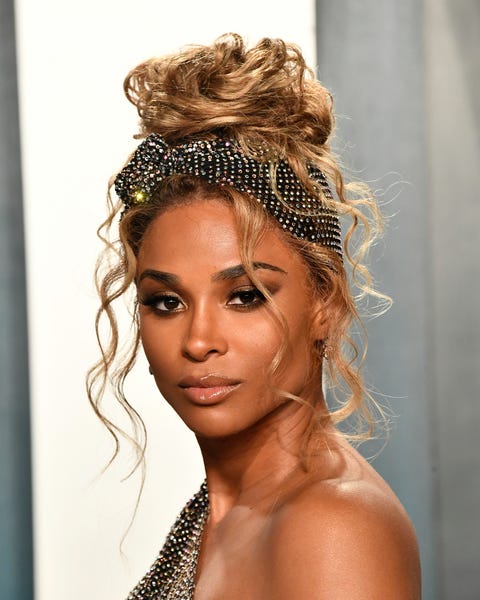 Frazer Harrison
Getty Images
Ciara's Curly Topknot
Buns shouldn't just be for days when you don't feel like washing your hair, they also look great styled. Pull some small pieces out to curl around your face, add a fun headband, then boom you have a red carpet-ready look like Ciara.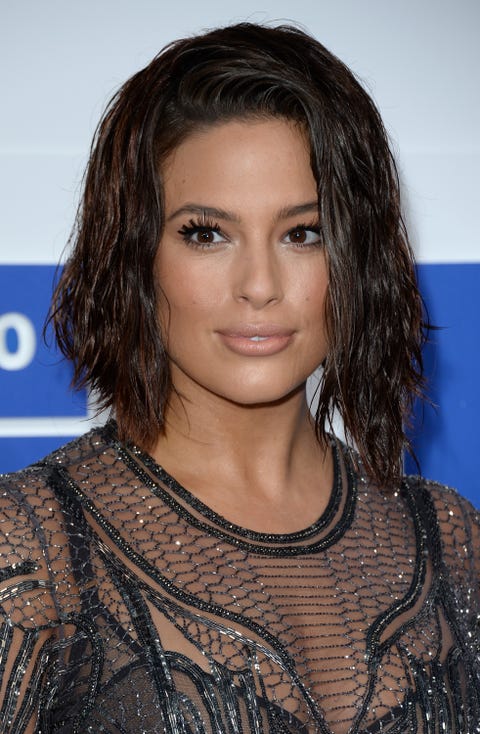 Anthony Harvey
Getty Images
Ashley Graham's Wet Textured Bob
Remember that mousse-scrunched hair you did in middle school? This is that same style, all grown-up! First, start with damp hair, use a conditioning mousse or soft gel, then finger comb the product through your hair for this fab, shower-esque style.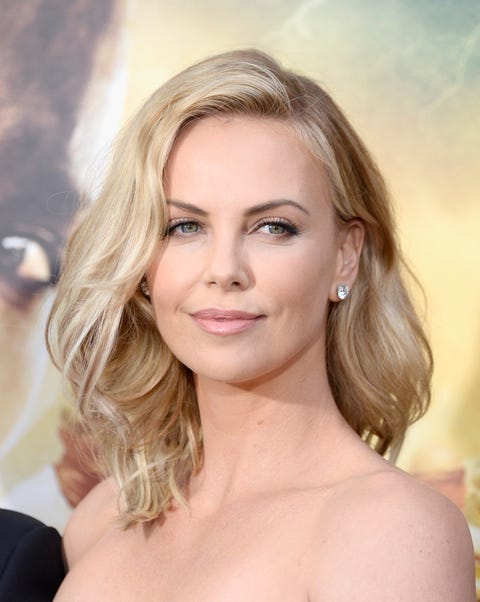 Frazer Harrison
Getty Images
Charlize Theron"s Deep Part with Side Bangs
Charlize Theron is the queen of hair transformations, so it's no surprise she pulls of this deep part with curled side bangs. Fine hair people this is the style for you since it appears your hair has more volume.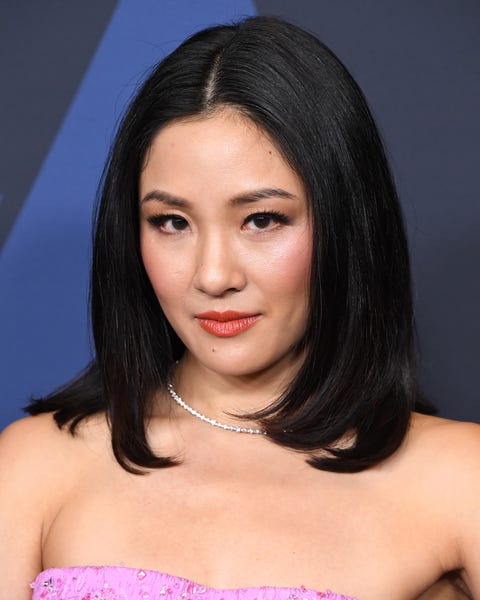 Steve Granitz
Getty Images
Constance Wu's Sleek Lob
The 90s called and they said Constance Wu rocked this curled-at-the-ends lob. This style perfectly frames multiple face shapes so we highly recommend giving it a go.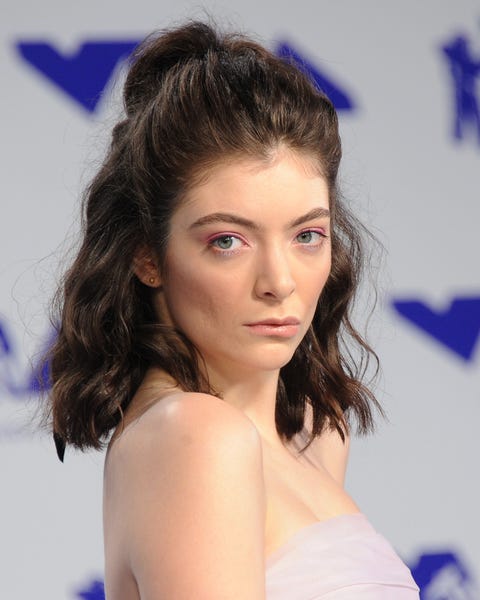 Gregg DeGuire
Getty Images
Lorde's Half-Up Do
Lorde's eyebrows are serious #goals, so this half-up 'do is perfect to accentuate her natural features. For a less-polished look, leave some strands out of the ponytail to hangout around your face.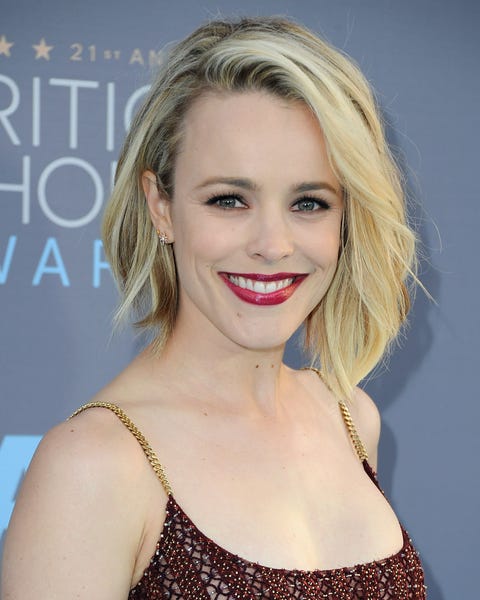 Rachel McAdams' Asymmetrical Lob
This shorter-in-the-back and longer-in-the-front hairstyle gives the normal lob a run for its money. Added bonus: it works for any face shape so there are really no rules.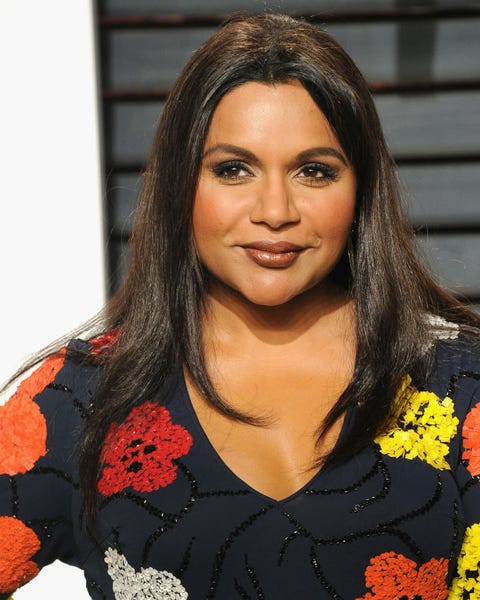 Mindy Kaling's Longated Straight Middle-Part
When your hair is just not at the "super long" length yet, having your medium-length hair go on a trip through the straighter will give it the length and sleek shine it needs.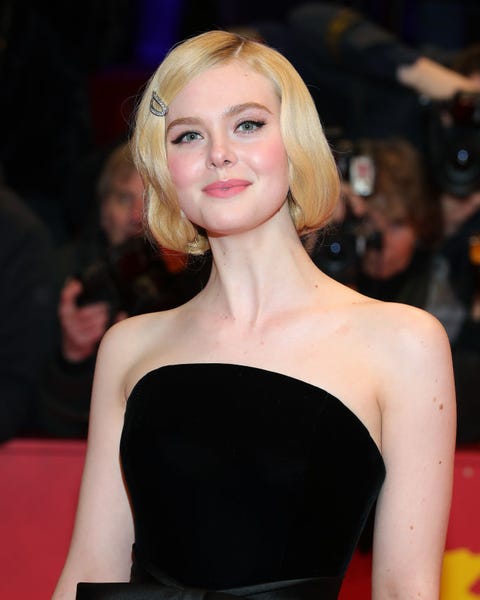 Andreas Rentz
Getty Images
Elle Fanning's Asscorized Lob
On those lazy days it seems like the last thing you want to do is style your hair. I get it. Therefore, adding a hair clip like Elle Fanning here makes all those ones you wore in middle school seem cool again.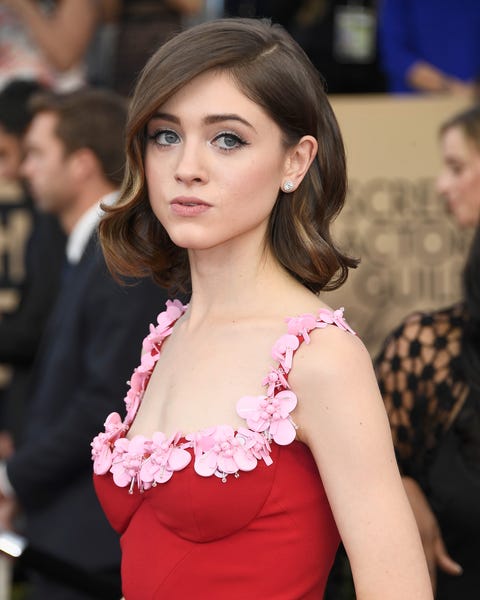 Frazer Harrison
Getty Images
Natalia Dyer Loos Curl Side Part
If only Nancy Wheeler had this lewk on Stranger Things! Like any good side part, it makes it seems like your hair has way more volume. What's great about this is the small curls give that volume a little extra boost.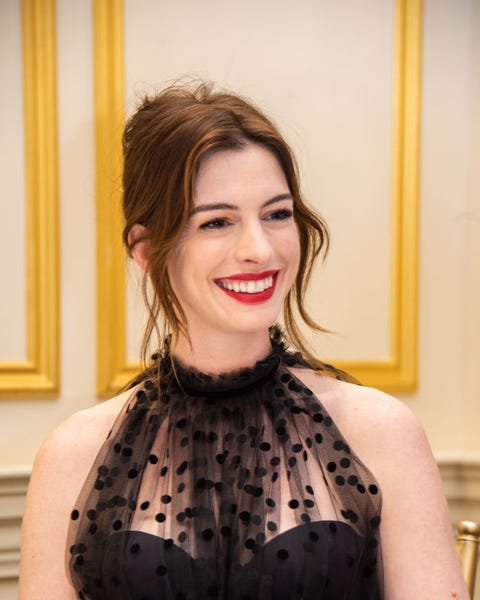 Vera Anderson
Getty Images
Anne Hathaway's Wispy Updo
On the days you don't want to deal with all your hair on your shoulders, try out this classy updo from Anne Hathaway. It's an effortless style that gives you a mysterious edge.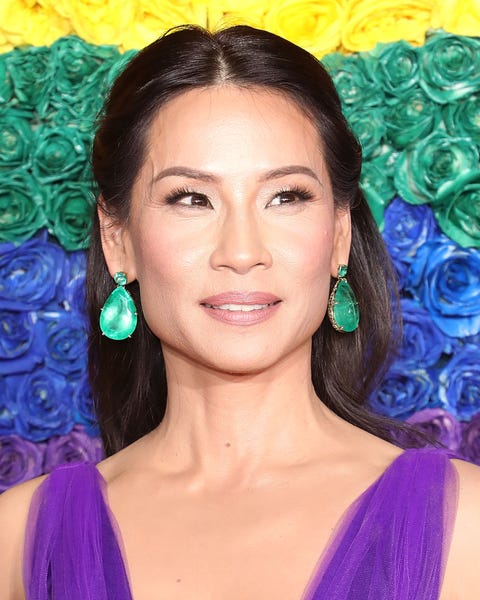 Lucy Liu's Princess Pulled Back Hairstyle
Sometimes your features have to be the star of the show, and this pulled back hairstyle makes it easy to accomplish. To spice it up a bit, we recommend a fun clip to pin it back with.
This content is created and maintained by a third party, and imported onto this page to help users provide their email addresses. You may be able to find more information about this and similar content at piano.io