8 Easy Braids That Take Next to No Time to Do
Look like an extra from Little Women.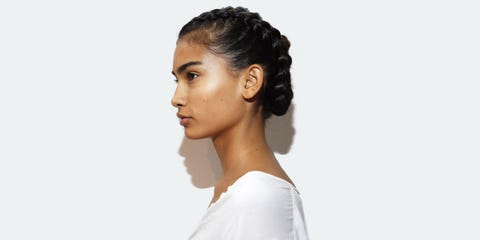 John Lamparski
Getty Images
In an ideal world, we'd all have a full, unencumbered hour each morning to create magical braided updos with the precision of a trained hairstylist. Or, actually, in an ideal world, we'd just have our own team of hair minions, doing our bidding while we napped. But this is real life, we're too poor for minions, and intricate braids are hard. Which is why we've scoured the earth for braid ideas that are actually easy—like, do-them-while-you're-walking easy, or, at the very least, do-them-without-ripping-your-hair-out easy.
With summer around the corner, having hair that weighs on our necks and makes us hot and sweaty is starting to get old. Instead of throwing your hair in a boring bun or ponytail, get creative with your hair skills. The world of braids is vast, and it feels like everyone stopped experimenting after middle school. But these styles are fresh, stylish, and definitely fun. Yes, it might take a few tries to perfect your skills, but we promise you these tutorials make the task fully doable. So scroll down and watch 'em all to have your beginner mind blown, and then get your braid on.
This content is created and maintained by a third party, and imported onto this page to help users provide their email addresses. You may be able to find more information about this and similar content at piano.io