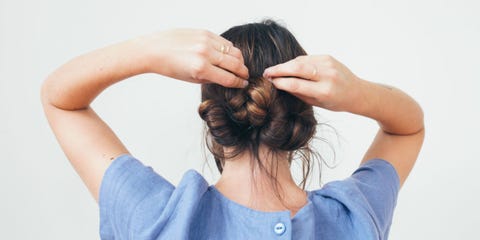 In an ideal world, we'd all have a full, unencumbered hour each morning to create magical braided updos with the precision of a trained hairstylist. Or, actually, in an ideal world, we'd just have our own team of hair minions, doing our bidding while we napped.
But this is real life, we're too poor for minions, and intricate braids are hard. Which is why we've scoured the earth for braid ideas that are actually easy—like, do-them-while-you're-walking easy, or, at the very least, do-them-without-ripping-your-hair-out easy.
Yes, it might take a few tries to perfect your skills, but we promise you these tutorials make the task fully doable. So scroll down and watch 'em all to have your beginner mind blown, and then get your braid on.