35 Seriously Gorgeous Braided Hairstyles That Are Calling Your Name
This is an intervention for you and your ponytail.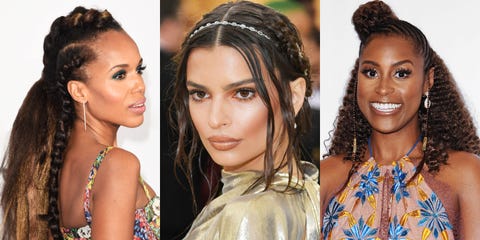 Hey, your messy ponytail had a good run, but after a lifetime of being haphazardly twisted and tied up, it's begging to be retired. And if straight hair is your signature style, please put down the flat-iron now: Heat-damage will be at an all-time high since summer's here and the temperature is starting to warm up. So with a new season upon us, why not try one of these ridiculously pretty, celeb-inspired braids, instead.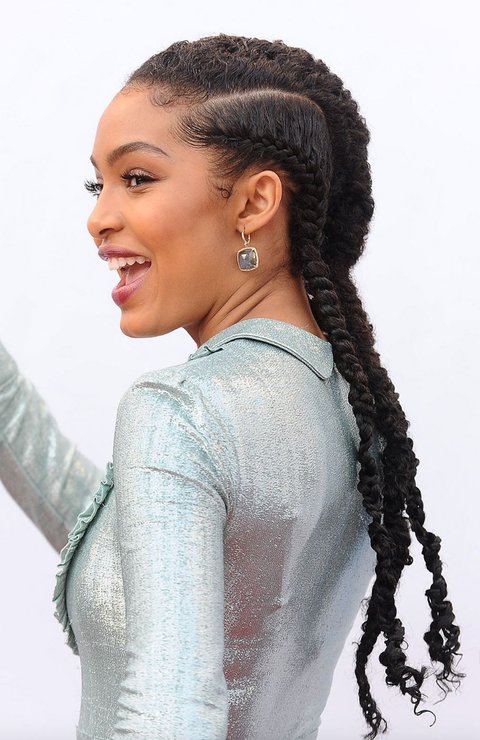 Yara Shahidi
Triple cornrow braids look divine and literally take no time. Curly girls: Shahidi shows you can totally pull this style off.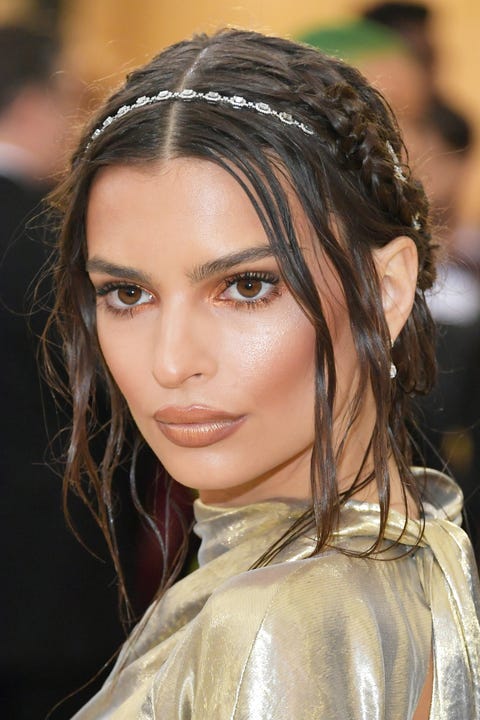 Emily Ratajkowski
Emily Ratajkowski giving golden goddess vibes with her crown braid coupled with face-framing layers and a dainty headband for an extra ethereal effect.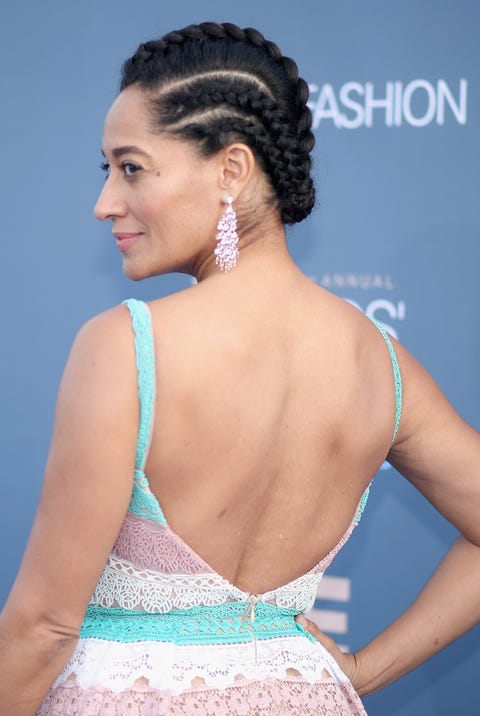 Tracee Ellis Ross
With braids, there's power in your part. Ellis experiments with shape by simply parting her cornrows with smaller and bigger chunks of hair for a three-dimensional finish.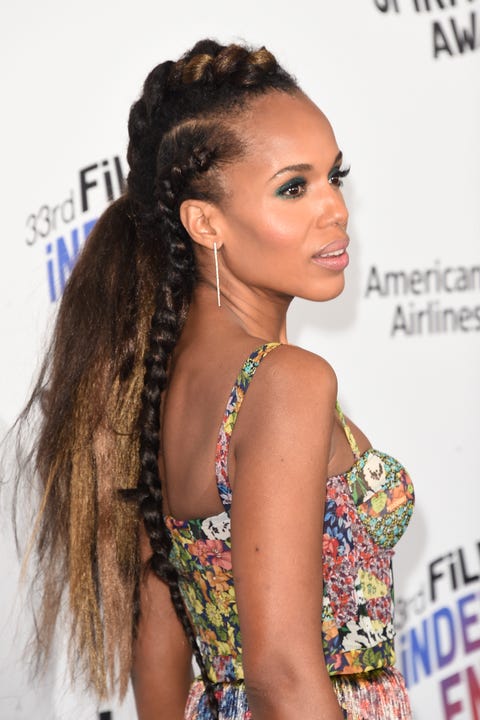 Kerry Washington
Complementary colors interweaved into braids turns a simple look up several notches. Kerry's streaked, straight-back braids take texture to new heights.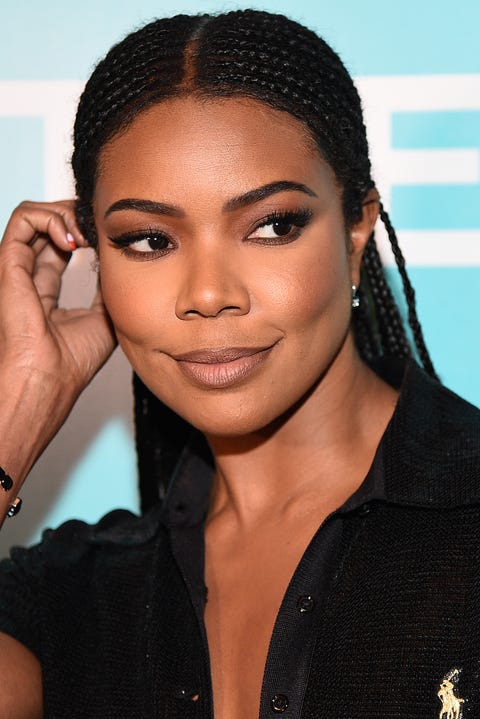 Gabrielle Union
Summer is here, which means protective styles with minimal upkeep will save you so much time. Union's straight-back box braids are one of those no-brainer braided styles you can keep going back to.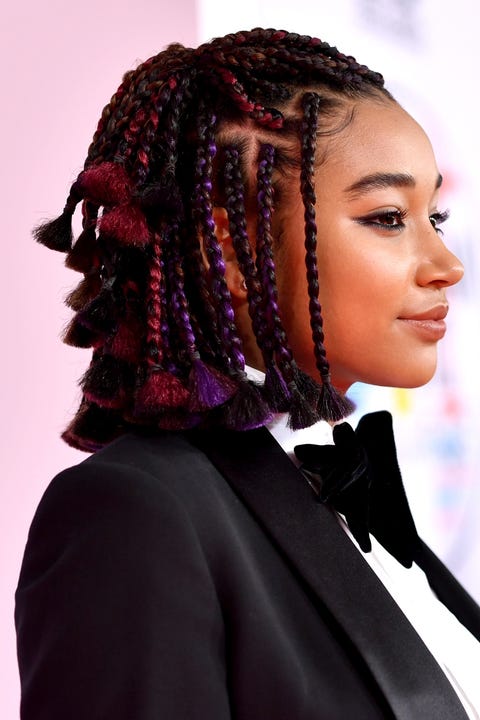 Amandla Stenberg
Single box braids are more fun with splashes of color, as gorgeously proven by Stenberg. Plus, this style requires zero commitment to permanent color because they're extensions.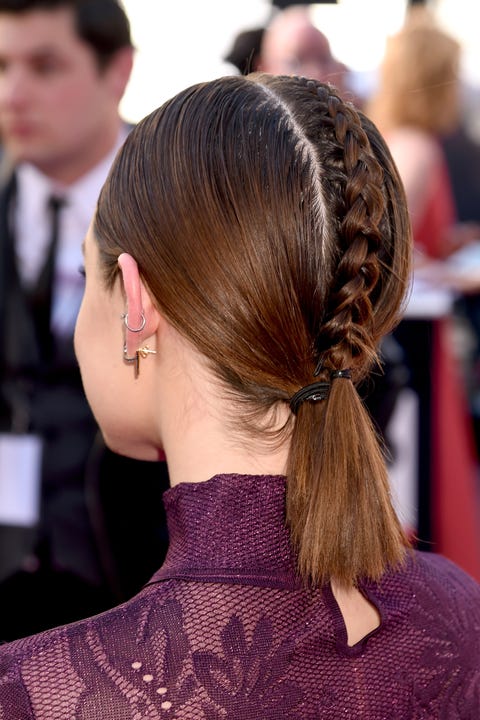 Lucy Hale
Remix a sleek low pony with a center braid, which evidently will steal the show. All you need is a good pomade and boar bristle bush to replicate Hale's slick-back.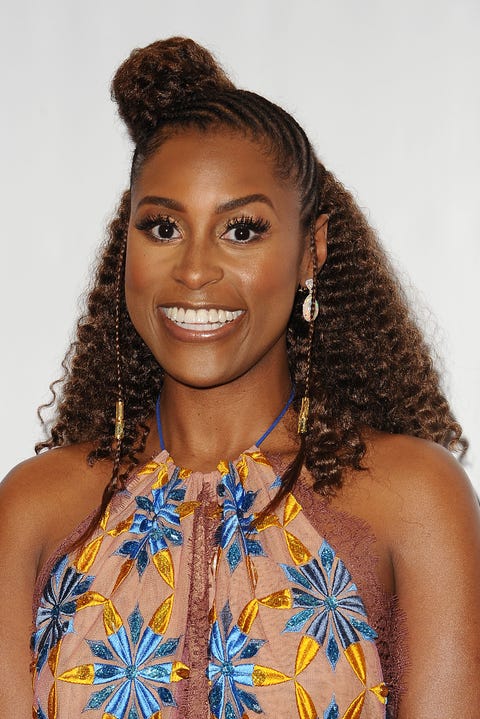 Issa Rae
Leave it to Issa to wear a side bun so well. And you're in luck because this style requires half the work. Let the lower half of your hair hang freely, and braid the top up into a side bun. Bonus points for accent braids on the side because they're more fun.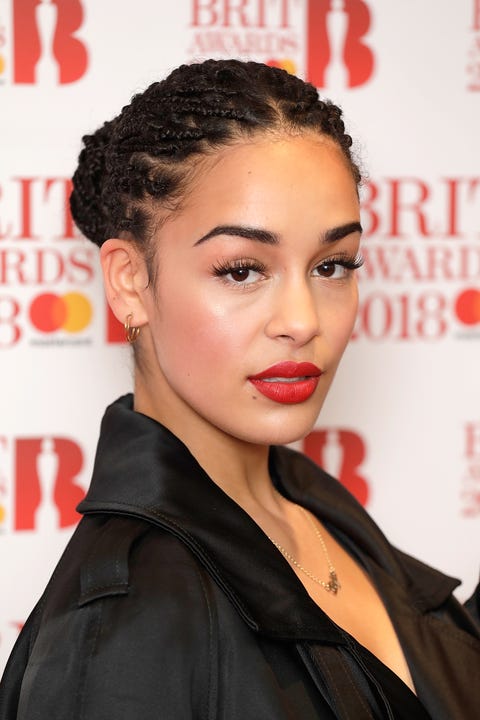 Jorja Smith
Try to take your eyes off of Jorja Smith's angelic face and focus on her box braids. These tiny, individual braids grant you the freedom to wear your hair in an array of styles, like a simple low bun.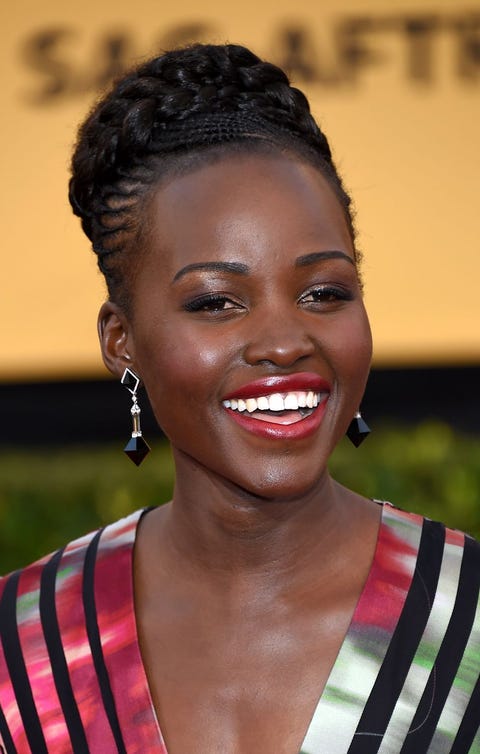 Lupita Nyong'o
Just when you thought Nyong'o couldn't look any more regal, single cornrows add a dimensional layer of elegance to her braided updo. The lesson: Cornrows will singlehandedly jazz up a classic look.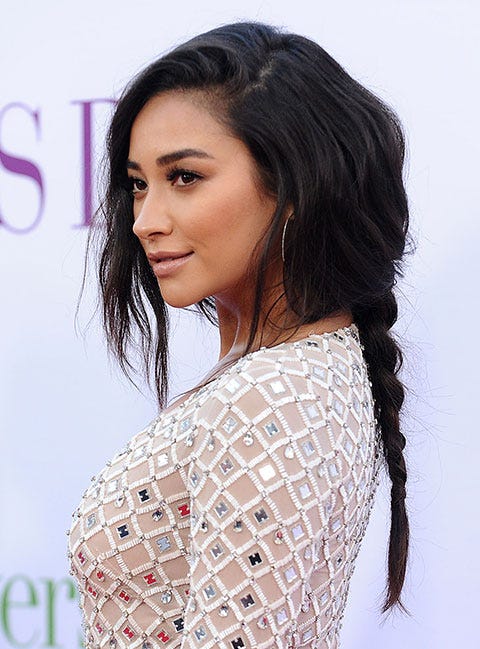 Shay Mitchell
The ultimate this-ol'-thing hairstyle, Mitchell's low and loose three-strand braid defies gravity with a billion face-framing layers.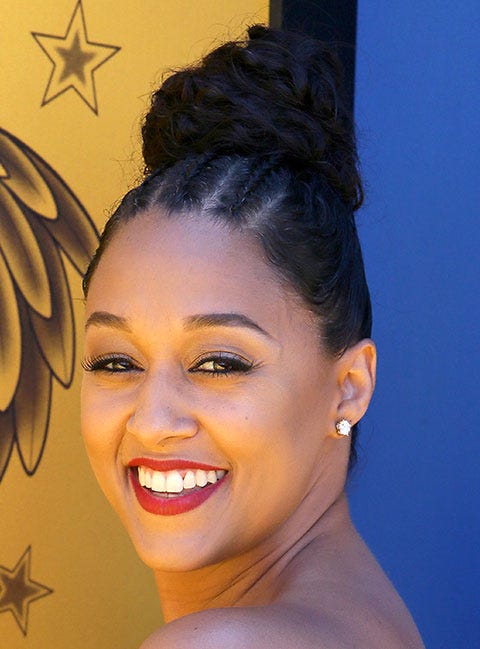 Tia Mowry
With triple cornrows scooped and wrapped into a braided knot, Mowry's bun feels anything but boring.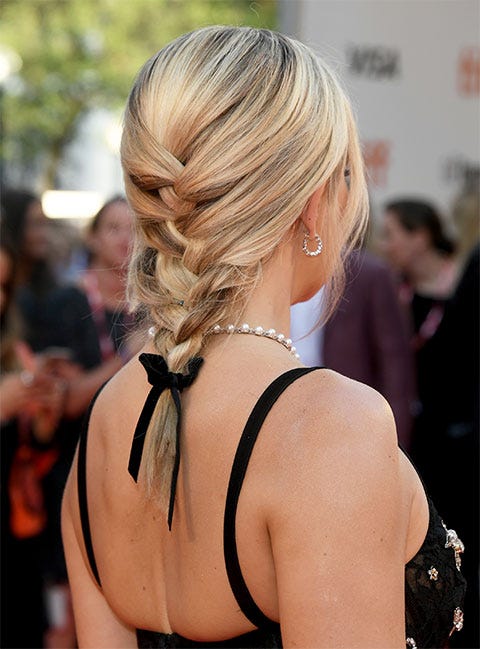 Kate Hudson
A bow by any other name is still a bow, but tie it around soft, segmented French braid, and it becomes decidedly less elementary.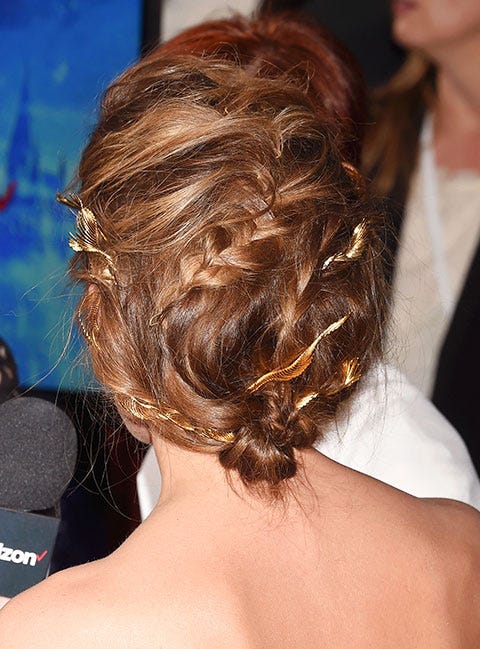 Emma Watson
Don't fear Watson's messy, textured updo. Just create three super-loose and teased French braids, than wrap the ends together into a tiny bun.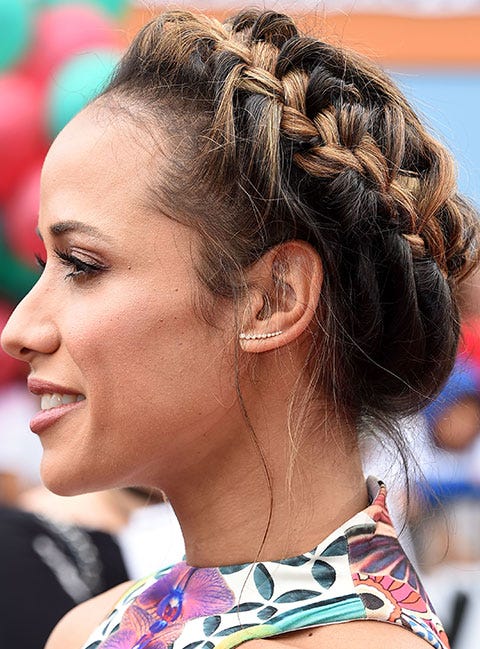 Dania Ramirez
Soft and fuzzy, Ramirez's halo braid isn't a feat of magic, but the result of gently tugging and pulling each section of the braid for an undone feel.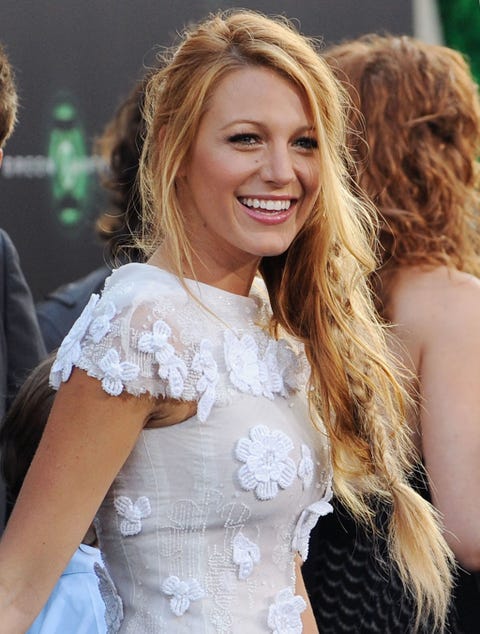 Blake Lively
The loose, unraveled version of the fishtail braid: the bedhead fishtail.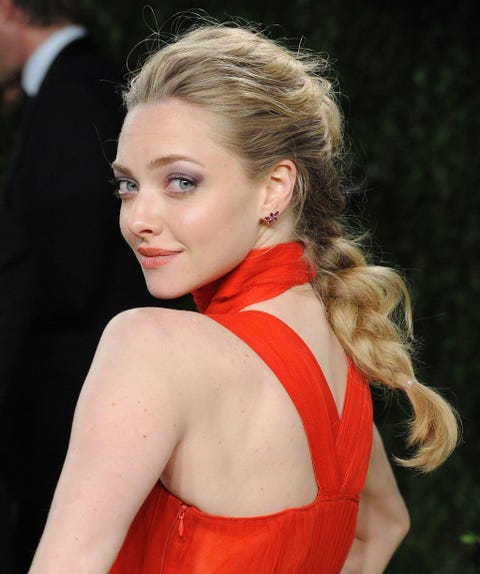 Amanda Seyfried
The beauty of this braid is that it's not overly perfect: It's pancaked enough that it avoids looking too precious and it makes a cool contrast to Seyfried's polished red carpet gown.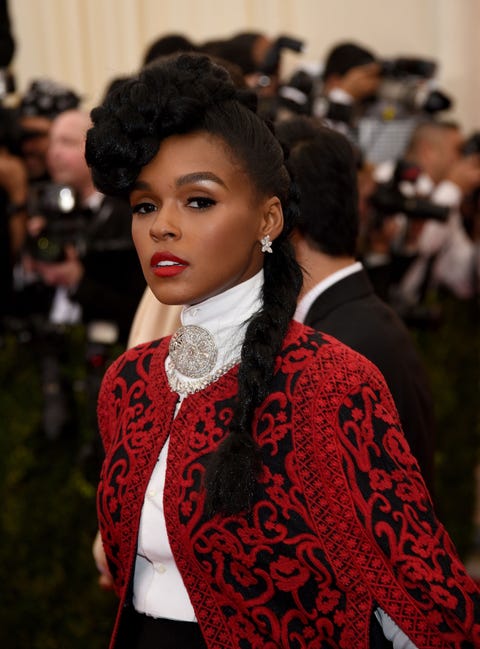 Janelle Monáe
The bigger and bolder, the better, according to the very wise Janelle Monáe. Here she piles a tilted braid atop her head and lets the rest hang down on her shoulders in a side braid.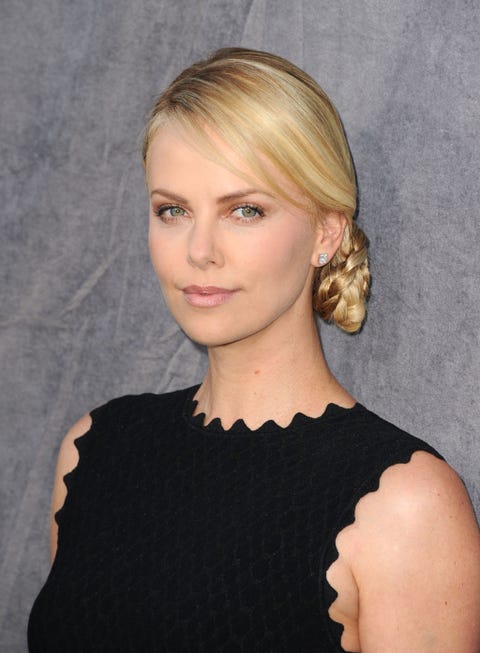 Charlize Theron
The low braided bun: a less snooze-worthy take on the chignon.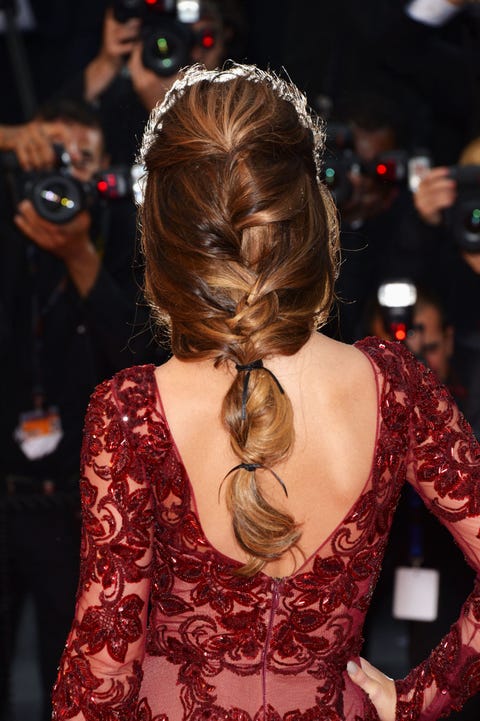 Cheryl Cole
A beautiful long and segmented waterfall braid: the ideal way to accessorize a gown with a low-back.
Kate Bosworth
The unofficial hair mascot of your average music festival, and for good reason: it's pretty and prevents any sweaty hair moments in the sun.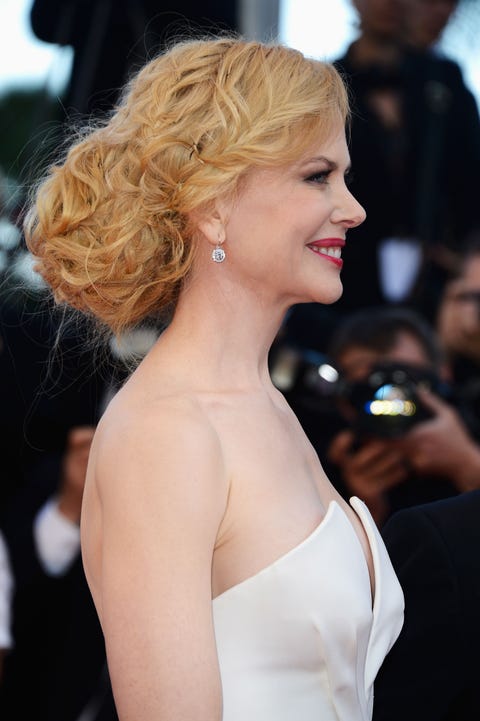 Nicole Kidman
A perfectly coiled and braided (and giant) chignon to trump all chignons.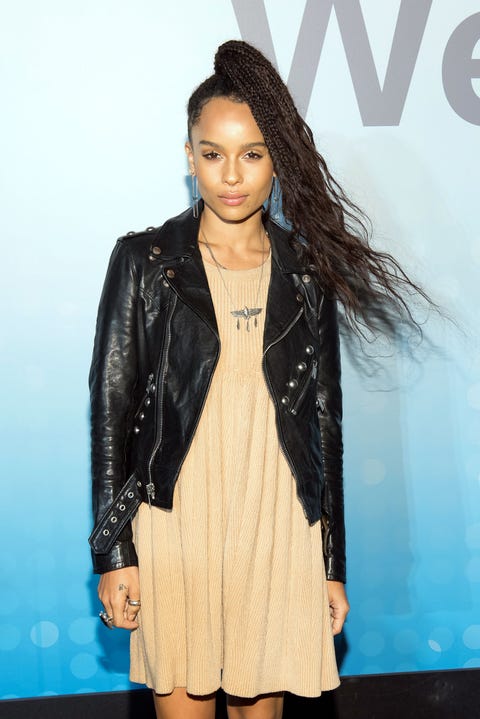 Zoe Kravitz
Kind of like Beyoncé's high side ponytail, except Kravitz has swept up her natural braids atop her head.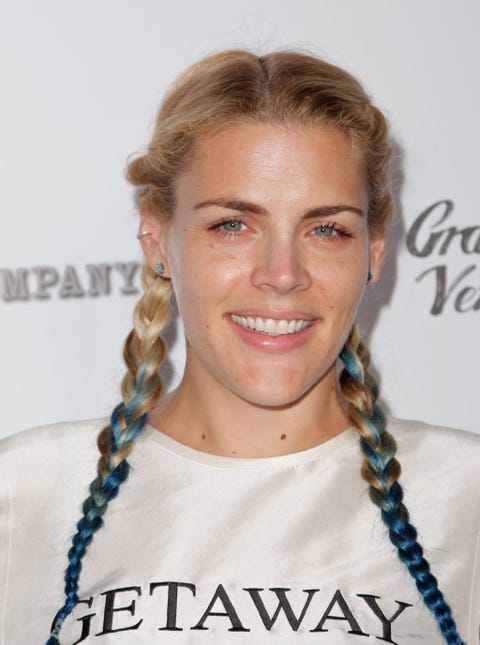 Busy Phillips
The best reason to dip dye your hair: the chance to try out a mermaid braided style.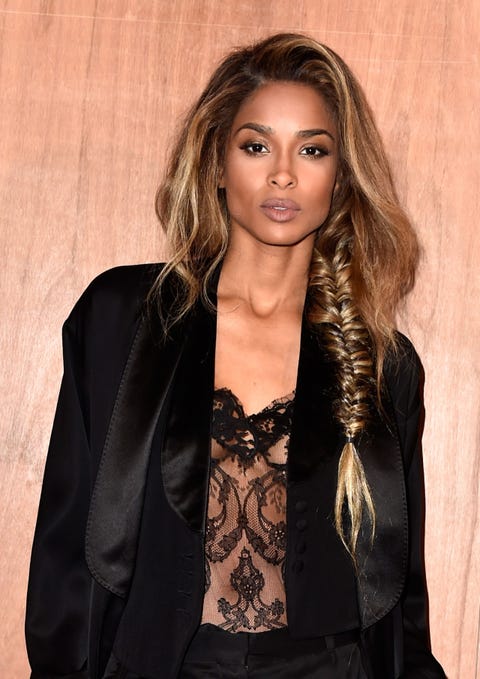 Ciara
A stunning take on the fishtail braid: half of the hair coiled up in a tight sight braid and the other half left loose and flowing on top.
Rachel McAdams
We dubbed this one of the sweetest hairstyles to get married in and you can see why: the double braids and the flower tucked behind the ear are pure magic.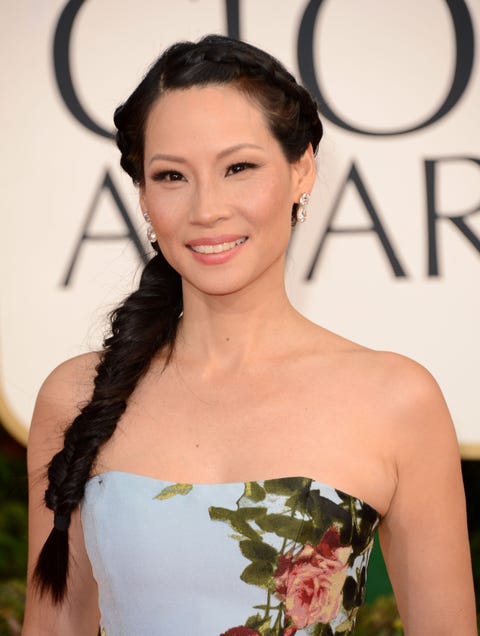 Lucy Liu
A double braided beauty that combines a small French braid by the crown with a lengthy side fishtail braid (long haired girls, step right on up).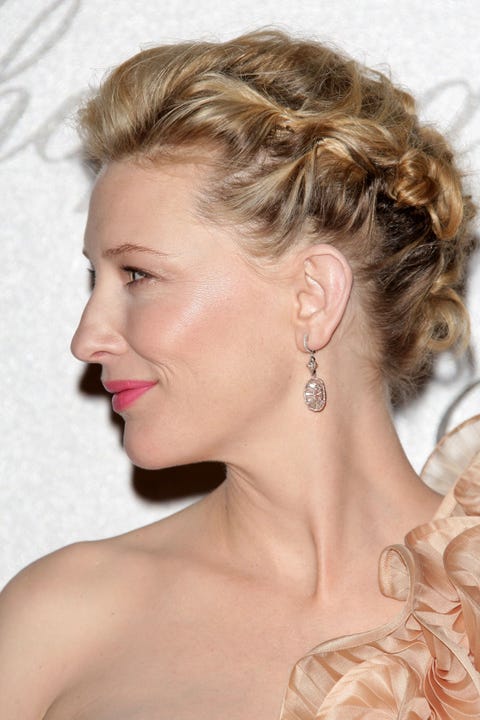 Cate Blanchett
A wispy, twisted French braid updo that will make them do a double-take.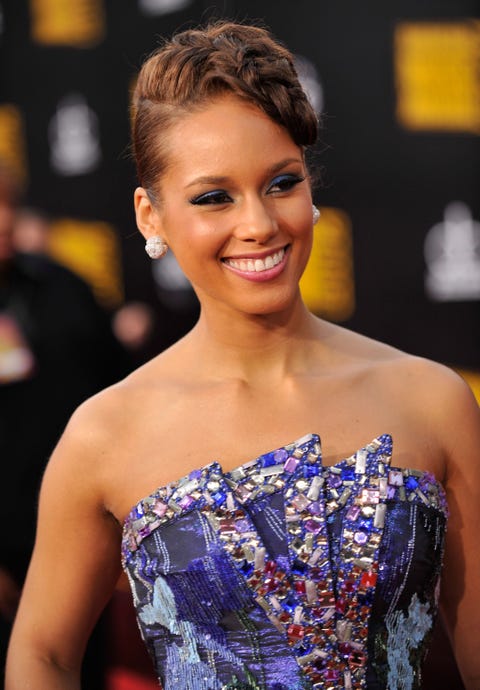 Alicia Keys
An especially creative way to wear braids? Pulling your hair into a braid that starts from the back of the crown and pinning it up along the side of your head. Difficulty Level: Expert.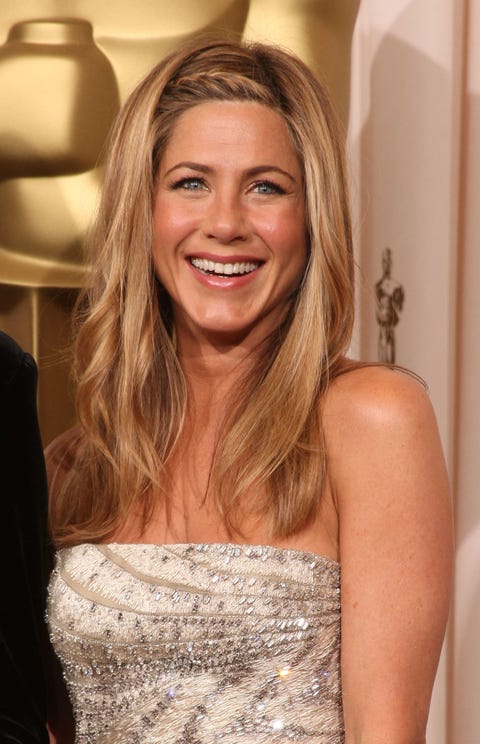 Jennifer Aniston
A cute little, 5-minute braid tuck is the best way to add some oomph to your hair without really lifting a finger.
This content is created and maintained by a third party, and imported onto this page to help users provide their email addresses. You may be able to find more information about this and similar content at piano.io