Beauty Inside & Out: Hillary Peterson
The beauty entrepreneur on why she embraces gray hair, the exercises that get her moving, and why Lizzo will always be one of her favorite artists.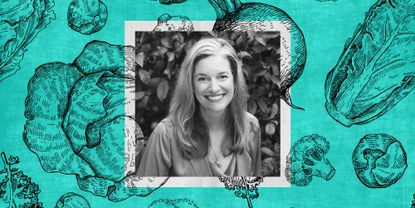 (Image credit: Future)
Marie Claire Newsletter
Celebrity news, beauty, fashion advice, and fascinating features, delivered straight to your inbox!
Thank you for signing up to Marie Claire. You will receive a verification email shortly.
There was a problem. Please refresh the page and try again.
In the ultimate quest for inner beauty and outer glow, Marie Claire asks our favorite trailblazers to share intel on finding balance in their busy lives. Read it all here, in Beauty Inside & Out.
Spend two minutes with Hillary Peterson and her passion for helping people take better care of themselves and the planet shines through. She's a nature lover and an avid book reader who quotes passages from bestsellers with considerable ease. And, she uses her learnings for good. Take her thoughts on mediation as an example. It's a practice she solidified from reading Plain and Simple, A Woman's Journey to the Amish. For Peterson, even the act of cleaning dirty dishes is a way to connect with the present.
Spend another two minutes with Peterson and she'll tell you about her pride and joy: True Botanicals, a consciously crafted skincare brand she founded when she was diagnosed with thyroid cancer. At the time she wanted products that were good for you and the environment while not compromising on luxury. These days, it's a philosophy that's ingrained in her core.
"How you take care of yourself and what you think of yourself is what you bring to the world," she says. "I think when we can be gentle with ourselves and our skin we become our most beautiful selves. Be supportive of your health all the way down to your cells."
Ahead, the entrepreneur explains why she embraces gray hair, exercises that get her moving, and why Lizzo is one of her favorite artists.
Inner Beauty
Morning Talks
I usually wake up about 6:30a.m. and set an intention for my day, something that would be meaningful to me, beyond work and within work. I ask myself, 'what would be meaningful, for that day, to accomplish in some way?' And then I'll either meditate or have a cup of coffee. And then I get to work, because that's a really nice quiet time for me to catch up on things.
Fitness for Life
My fitness philosophy is very similar to my philosophy around diet: variety is good. I run once or twice a week. I hike two or three times a week. I ride my bike two or three times a week, and I do weight training once a week. It's not a lot but I feel like it's valuable.
Being active is a commitment I've made to myself. And sometimes if the goals are too high for me, I don't do it. But if I get out for a two-mile run, that's great. And as long as I'm able to keep the bar that low when I'm traveling, then there's always time to squeeze that in. But if I was like, oh, five miles or nothing, then it might not happen.
Mediation Moments
I like to meditate in the mornings, but I don't hold myself to it. Even if I just take a moment to ground and start my day from that grounded place then that's great. What I've found is that I can bring presence, which is the goal of meditation for me to be in the moment and grounded to all different parts of my day. Whether it's going outside and picking some flowers, or sitting on the porch and having a gin and tonic with violets floating in it at the end of the day, or coffee in my window seat. As I've aged, I continue to think meditation is incredibly powerful.
Music for the Soul
I enjoy variety in my music. I love Kasey Musgraves, Noah Cyrus, and Neil Young. It's a real mix of current and long loved artists. Marvin Gaye is another one of my favorites. Recently, I've been in the mood to play my liked songs. I think it's a comfort thing.
But really, Lizzo is my absolute favorite. I love what she represents in terms of self-acceptance and authenticity. She's herself regardless of what anyone thinks.
Outer Beauty
Skincare Saviors
Our head of product development convinced me that the best thing we can do for our skin is to cleanse it with cold water. So I splash cold water on my face in the mornings, and depending on what I put on the night before, I might use a little bit of cleanser. Lately I have been using True Botanicals Phyto-Retinol booster, followed by Chebula Active Immunity Serum, and then sunscreen.
I also really love Dr. Bronner's body wash for an outdoor shower. I've used it since I was a little girl. It's nostalgic for me.
Makeup Magic
I'm not a makeup person. I generally don't wear makeup, but True Botanicals Everyday Skin Tint SPF 30 is my favorite makeup I've ever used. So a lot of days, I'll just put it on when I want to make sure my skin tone's looking particularly nice.
For lipstick, I use Kosas in Stardust. And, I've fallen in love with the Ilia lip balm in Lullaby and their mascara. I've been using that for a couple years, and I don't feel like I'm making any compromises, which I think is such an important part of clean beauty. I just don't think compromise is necessary.
I love shopping at Credo for makeup. They always have so many fun things. That's sort of my go-to. Clarins Everlasting Concealer is another good one. Someone told me about it years ago and it works!
Hair Help
I have always had a hard time figuring out my hair. I remember reading an article about some celebrity, and they said, "Anybody can do makeup. The hardest thing is doing hair." And I was like, "No kidding!" I've really learned from my team, because they've been in the beauty industry forever. They know so much more about how to do my hair. I do love my Dyson dryer. I feel like it makes doing my hair so much easier.
I will also say that I'm lucky that my hair is going platinum in some places, and so I've been really excited to let the gray grow in and do a little bit of blonde highlighting. I've seen my hairstylist, Jennifer Lebsack of Avalon salon, for 25 years.
Fancy Facials
I get facials from Amanda Ross in California. When I see her, it's like eating dinner at home all the time, and then going out to a restaurant and seeing how other people do stuff. So I really enjoy experiencing her treatments. She offers them on her porch and it's incredible.
Recipe for Success: Hillary's Crispy Black Pepper Turmeric Cauliflower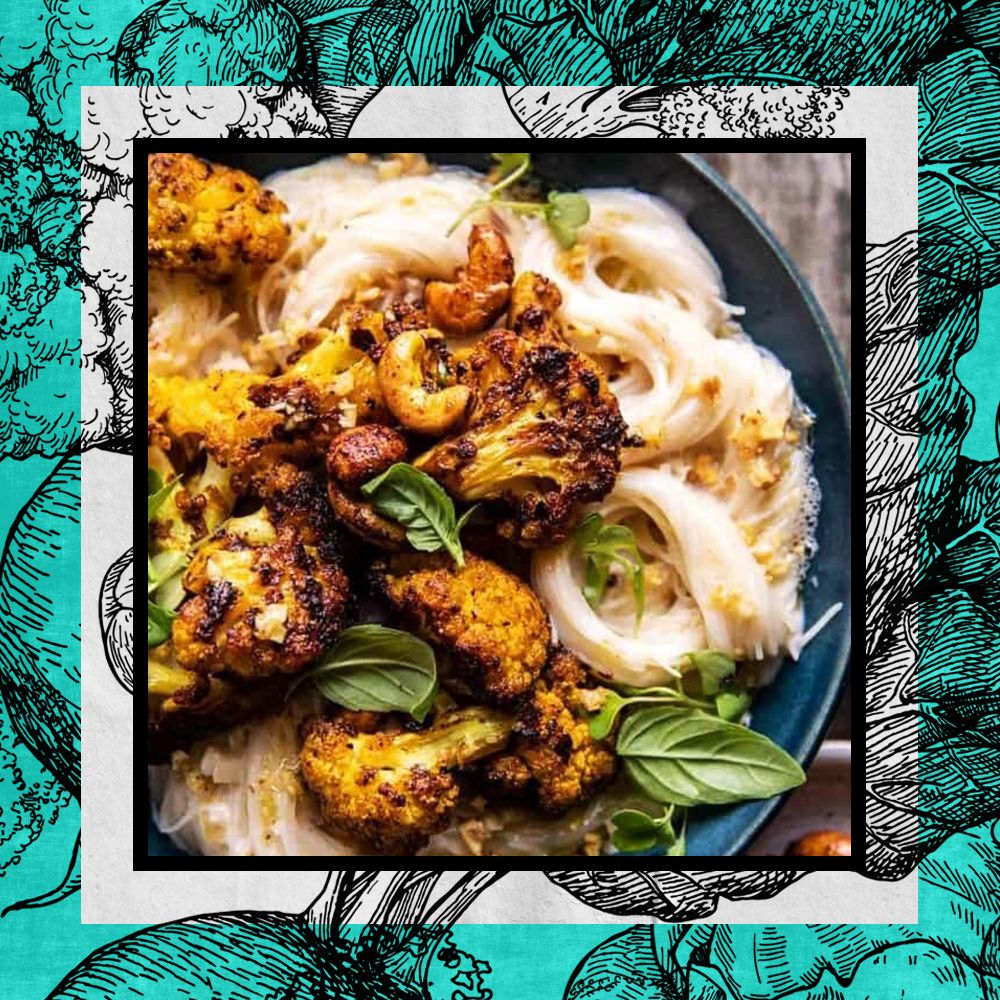 I love to go to the farmers market every Sunday and purchase whatever looks amazing and fresh, and then I plan the week's meals from there. I love to make soups and salads, but this turmeric cauliflower meal is so delicious.
Celebrity news, beauty, fashion advice, and fascinating features, delivered straight to your inbox!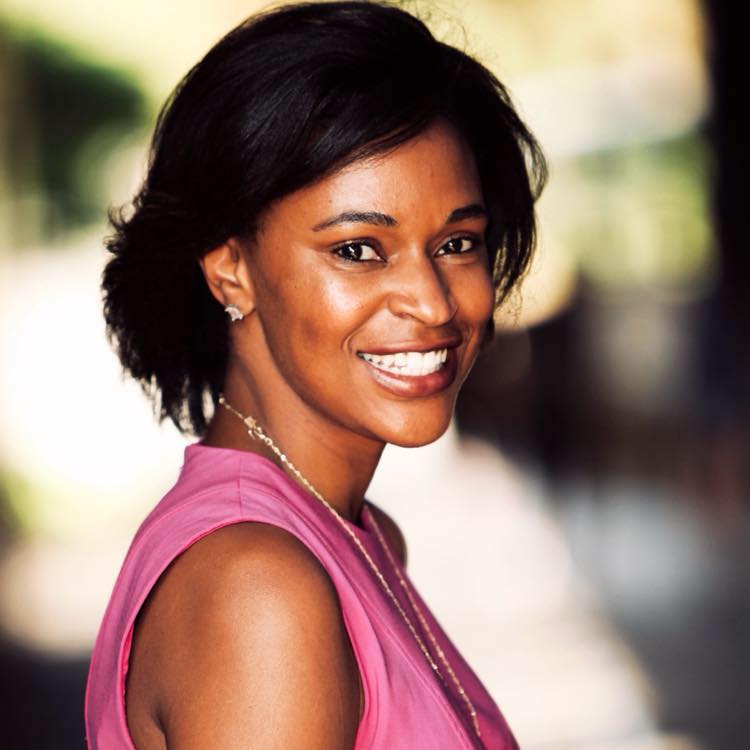 Deena Campbell is the Beauty Director of Marie Claire where she oversees beauty and health content on all platforms. Deena joined Marie Claire after a decade-long career as an editor in print and digital media. Before joining the brand, she managed editorial content for L'Oréal owned Makeup.com and Skincare.com. In 2015, she launched Essence.com's hair channel where she received Time Inc.'s Henry R. Luce Award, shortly before joining Allure.com's staff as Senior Beauty Editor. Along with her editorial positions, she also consulted on content and marketing strategies for beauty companies including DevaCurl and Dove, and has appeared at various speaking events and live television segments.