The 24 Best Summer Nail Colors for 2023, According to Nail Pros and Editors
Bright shades aren't your only option this season.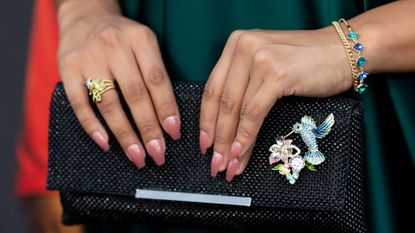 (Image credit: Getty Images)
Marie Claire Newsletter
Celebrity news, beauty, fashion advice, and fascinating features, delivered straight to your inbox!
Thank you for signing up to Marie Claire. You will receive a verification email shortly.
There was a problem. Please refresh the page and try again.
It is officially warm-weather season, and I don't know about you, but my beauty routine couldn't be more ready. I've spent the last several months slathering on thick moisturizers, wearing wine-red lipstick, and painting my nails dark, moody colors. Now, with bright and sunny days in full tow, I'm ready to fully commit to beauty that suits the season. Think ultra-glowy skin, fun, colorful eyeliners, and megawatt-bright eyeshadow. Looking for a more low-key way to get in on the warm-weather trends? Turn to the best summer nail colors.
Sure, classic summer brights never really go out of style, but I wanted to dig deeper into the shades we're going to see everywhere during the summer of 2023. To find out, I turned to celebrity manicurist Sonya Meesh and founder of the nationwide nail salon chain GLOSSLAB, Rachel Apfel Glass, for the exact colors to reach for this season. Expect to see the biggest nail trends of the year continue to shine (spoiler alert: glazed donut nails aren't going anywhere), plus a few unexpected shades for when you want to switch it up. Ahead, the best summer nail colors to serve as your next mani inspo.
Classic Red
Red nails aren't necessarily a trend per se, and that's because it's considered a classic no matter the season. "Red is back before it ever really left," says Glass. However, Glass says her clients have been "loving" the shade as of more recently. It was just a few months ago that the "red nail theory," the idea that wearing red nail polish attracts more romantic attention, went viral on TikTok. Whether you believe the theory or not, red nails are never a bad idea for summer.
OPI Nail Lacquer Big Apple Red
It doesn't get much more classic than OPI's Big Apple Red. It's the quintessential red shade that looks good on every single skin tone. Whether you opt for short or long nails, this shade is going to turn heads.
Revlon Nail Enamel in Saucy
To really amp up your red manicure, opt for a shade with subtle shimmer like this Revlon polish. This color features subtle gold glitter that will sparkle when it hits the sunlight, and considering you'll be out in the sun a lot this summer, this one's a winner.
Jell-o Jelly
If you can't shake your favorite neon shades this summer, might we suggest trying them out in a jelly version? Jelly nail colors are essentially glossy, sheer washes of color and they look stunning on both long and short nails, explains Meesh. For this trend, we recommend going bold and bright with shades of red and orange, or you can always paint a single coat of your favorite polish for a similar trendy effect.
butter LONDON Jelly Preserve Strengthening Treatment
We've all been there—after a few too many gel manicures, nails are dry, brittle, and cracked. Equal parts treatment and jelly color, this polish fixes that issue. Use this in between gel polishes for extra strong (and trendy!) nails.
Cirque Colors Saffron Jelly
This color practically screams "summer." It's an orangey-yellow shade with a sheer, buildable formula to allow you to control your coverage. Cirque Colors are all also non-toxic, vegan, and cruelty-free so those are major wins.
Orly Breathable Nail Polish in Sweet Serenity
Another polish that will work overtime for your nails is the Orly Breathable polish. These are formulated with argan oil, vitamin B5, and vitamin C to stimulate nail growth and to hydrate nails. The shade Sweet Serenity is a sheer wash of pink, perfect for those that prefer subtle shades.
Viva Magenta
With Greta Gerwig's Barbie set to release in July, 2022's Barbiecore color trend isn't going anywhere. Not only has the fashion set been obsessed with all things Barbie pink as of late, but Pantone also named Viva Magenta as the color of the year. Glass says the bright magenta shade "rivals the typical shades from the pink color family" so instead of turning to the ballet slippers of the world, opt for this fun, punchy color instead.
Paige Desorbo x GLOSSLAB: Absolutely Red
This polish comes recommended by Glass to recreate the Viva Magenta color trend and we'd say it's pretty spot-on. The shade is that perfect balance between red and hot pink and we love how it's formulated with nail-strengthening ingredients like biotin, vitamin E, and rosemary.
KBShimmer Nail Polish in Melt Down
For those that love shimmery nail polishes above anything else (guilty as charged), this is the magenta shade to grab for summer. At first glance, this shade is a shocking fuchsia, but once at different angles, you'll see color-shifting shimmery hues of aqua, mint, and violet.
Sally Hansen x Keith Haring Miracle Gel Nail Polish in Pop H-Art
Sure, gel manis may last the longest, but after a while, they can do more harm than good. That's why I like to alternate with a non-gel polish like this one. It gives that same chip-resistant finish as gel but doesn't damage my natural nails when it's time to remove it. For the Barbie movie, you can absolutely catch me wearing this shade.
Micro Shimmer
If you thought the glazed donut nail craze of 2022 was behind us, think again. This year, though, shimmery colors are an "evolution" of the trend, Meesh says. They explain, "It's much easier to achieve and works as a base for nail art or the perfect plain shade." Looks for polishes with ultra-fine, micro glitter to hit on this nail color trend.
Orly Nail Polish in Ephemeral
I actually gasped when I saw this polish on reviewers' photos. It's a stunning shimmery gold that shifts between white and yellow in the light. It looks just as beautiful on its own, or as a top coat over neutral shades.
KBShimmer Prism Break Holo Top Coat
This top coat instantly turns any shade holographic in just one coat. It's full of teeny, tiny rainbow sparkles that shift anytime you move your fingers. Use this as a topper to let the color underneath shine, or add two coats for extra rainbow shine.
ILNP Nail Polish in Dreamscape
You may think lilac is more of a spring nail color, but this one feels especially fresh for summer thanks to its extra bright hue. It has the subtlest of gold shimmer, plus it's said to "wear like iron," it's completely vegan, cruelty-free, and nontoxic.
50 Shades of Blue
Glass says she's noticed a huge uptick in blue shades at GLOSSLAB. "Everyone's reaching for the color in all different shades to pair with their spring and summer looks," she adds. With this nail color trend, whatever suits your fancy is going to work. Prefer extra bright polishes for summer? Opt for a cobalt blue. Or maybe you like a subtle shade on your nails. In that case, go for a pale robin's egg blue. Whatever your favorite shade of blue is, you can't go wrong.
essie Nail Polish in Butler Please
For cheap nail polish I can count on to go chip-free for days, I always turn to essie. They have a ton of colors and my paint job does not fade or chip for at least five days. This vibrant blue shade makes for a fun pop of color and is perfect for days lounging by the pool.
Gucci Glossy Nail Polish in Lucy Baby Blue
Not everyone is a fan of bold and bright nail colors for summer, and that's OK! Shades like this baby blue are the perfect way to opt for more color, yet still stay subtle. This Gucci polish is fast-drying and plant-based, plus the chic bottle would look so chic on display in your bathroom.
Chromed Out
Metallic, chrome finishes are here to stay, says Meesh, but not just for the summer. "It's perfect for every season and is so adaptable," they add. "I consider it an extension of jewelry." Of course, you've got your pick from the typical metallic colors such as gold, silver, and rose gold, but there's also fun shades like metallic pink, purple, and blue available on the market, too.
Sally Hanson Color Foil Nail Polish
Somehow, Sally Hanson was able to bottle up that foil effect without actually having to use foil. If you don't believe me, head to the reviews to see the proof. I'm obsessed with the pink color for summer, but there's also every color of the rainbow plus silver and gold options, too.
Deborah Lippmann Gel Lab Pro Nail Polish
The metallic trend has no signs of slowing down any time soon, so I'm considering silver to be a neutral this season. This polish is formulated to mimic gel without having to step inside a salon with a long-lasting finish. It also has a rounded edge on the brush for easier application.
ella+mila Nail Polish in Champagne Pop
This rose gold shade would look good on just about everybody, but it would especially flatter those with warm undertones. This polish is free from 17(!) chemicals, not to mention it's vegan and cruelty-free. Talk about a nail polish you can feel good about buying!
Cool-Girl Green
No, we're not talking about pastel green or neon lime. The ultimate "cool girl" nail look for summer, Glass says, is olive green. "The darker shade is a huge trend this spring and summer and strays from the typical neons and pastels," she explains. Instead of your neutral nudes and pinks, opt for olive green this summer—we promise it'll still go with everything you wear.
GLOSSLAB The Earth Collection Nail Polish in Rigorous Green
Glass recommends this "gorgeous army green shade" if you're wanting to try the cool girl green trend. I love how this color isn't in-your-face bright but instead is more subdued. Try this shade out if prefer neutrals for a subtle pop of summer color.
JINsoon Nail Polish in Green Clay
As JINsoon puts it, "This sultry olive shade has the dual ability to tone down and neutralize your nail look or to make it pop." We couldn't have said it better. This polish is also 21-free, meaning it's free from 21 harsh chemicals, the most I've ever seen in a nail polish.
essie Expressie Quick-Dry Nail Polish
If you're still wanting to get a cool-girl manicure, but have zero-to-no time, don't worry. Each coat of essie's Expressive nail polish dries down in about a minute. You don't even need a base or top coat with this full-coverage polish, meaning two minutes is all it takes for a great mani!
Poppy Power
You really can't go wrong with poppy orange for summer, and Meesh says as much too. "I will always love a bright orange in the summer," they say. "It works well on every skin tone." You heard it from the pro—opt for the shade and other brights when you're in need of more color this season. They will look especially good against a white summer dress and post-vacay tan.
essie Nail Polish in Geranium
Essie has yet again wowed me with their color selection. This orangey-red is just about as summertime-ready as it gets. Wear it on vacation, to work, and everything in between during the warmer months for a chic nail moment.
Manucurist Nail Polish in Poppy Red
Meesh especially recommends this poppy red polish for summer. It's a bit more red-toned than essie's Geranium, but it's still megawatt-bright. It's also 84 percent bio-sourced ingredients like potato, corn, yuca, and cotton, meaning it's good for your nails and the planet!
Hermès Les Mains Hermès Nail Enamel in Rose Incarnat
We all need a little luxury in our life, so why not include some in our manicures? This polish also comes recommended by Meesh and it's not hard to see why. Its bright pink shade feels perfectly in line with summer, plus its highly pigmented, long-lasting, and has an ultra-shiny finish.
Meet the Experts
Sonya Meesh is a non-binary multidisciplinary artist from New York City. Melding their background in photography, sculpture, glass, ceramics, and woodworking, Sonya's approach to nail design is rooted in experimentation and a meticulous eye for detail. Sonya has worked with celebrities including ASAP Rocky, Michaela Jaé Rodriguez, Maggie Gyllenhaal and has produced cutting-edge content for brands like Over Easy, Edie Parker Flower, Orly, and Deborah Lippmann
Their work has been featured in The New York Times, Vogue, and Allure.
Rachel Apfel Glass is the founder of the modernized manicure experience GLOSSLAB, with locations in NY, NJ, CT, FL, TX, DC and MD.
Celebrity news, beauty, fashion advice, and fascinating features, delivered straight to your inbox!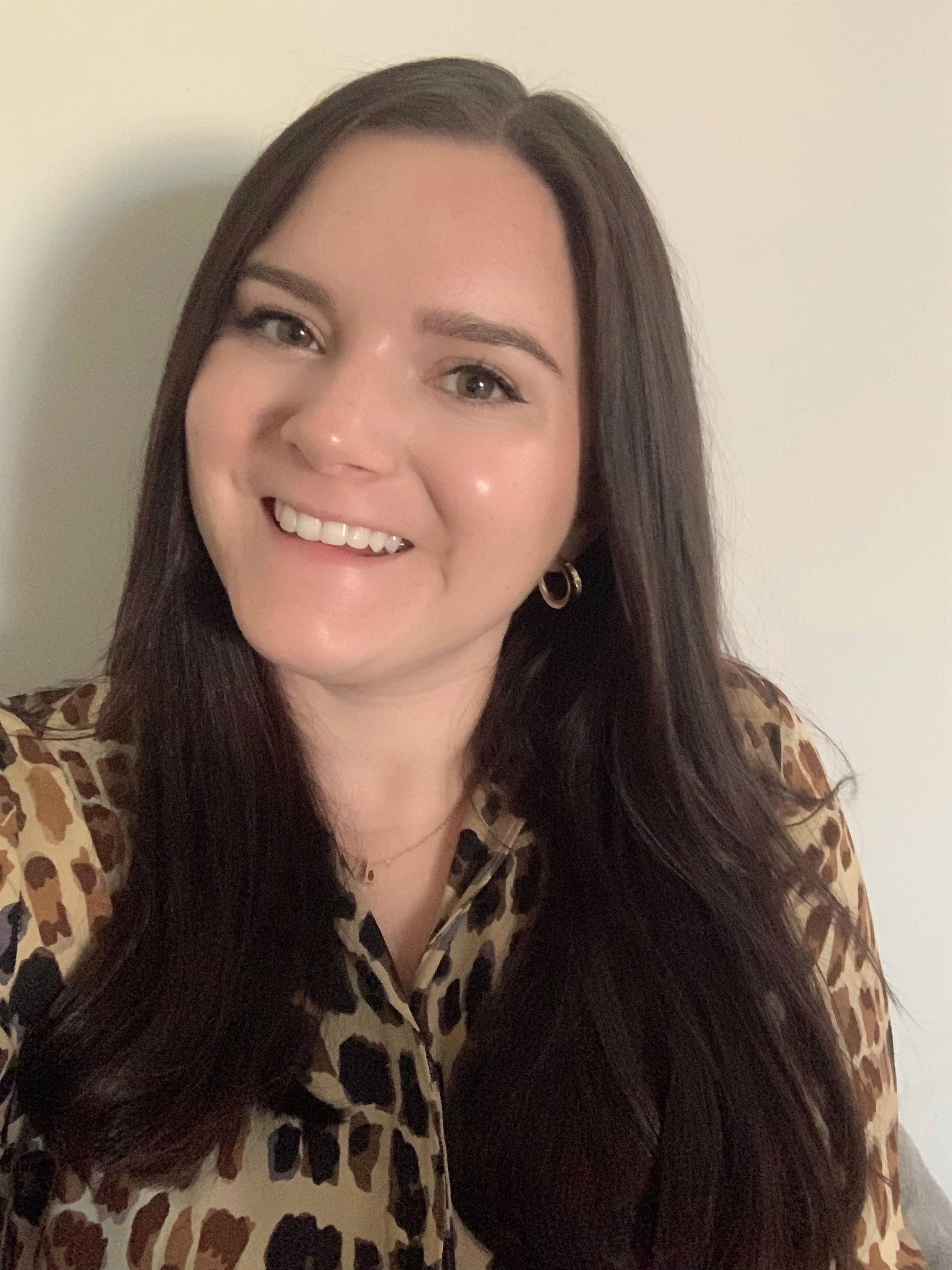 Brooke Knappenberger is Contributing Writer at Marie Claire, where she writes across the board from fashion and beauty to books and celebrities. As a pop culture junkie, Brooke obsessively consumes and writes about the latest movie releases, streaming TV shows, and celebrity scandals. She has over three years of experience writing on fashion, beauty, and entertainment and her work has appeared on Looper, NickiSwift, The Sun US, and Vox Magazine of Columbia, Missouri. Brooke obtained her Bachelor's Degree in Journalism from the University of Missouri's School of Journalism with an emphasis on Magazine Editing and has a minor in Textile and Apparel Management.