The 30 Best Summer Nail Colors for 2022
Upgrade your manicure game with these fire shades.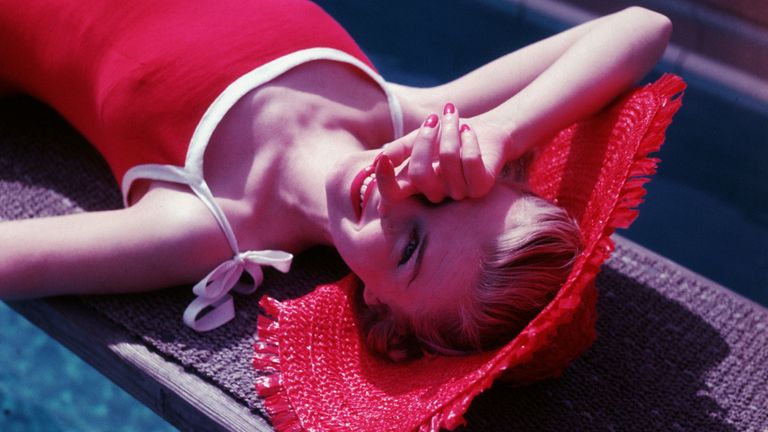 (Image credit: Hulton Deutsch / Getty Images)
We're going to take a wild guess: You have about 14 nail polishes sitting in a basket under your sink right now, 13 of which are old, separated, and "kind of ugly," and the 14th of which is the same color you've worn every week for the past year. Are we close, or are we close? As lovely as your default-slash-signature hue must be, it's about to officially be the season of summer manicures (and pedicures), and there are simply too many gorgeous shades on the market for you to stick to the same ol' same ol'. It's not that we don't love a good classic shade that stays forever on our nail beds, but in the wise words of Drake, "YOLO." Therefore, as it starts to warm up outside, so should your nail colors of choice to suit the season.
Whether you're doing an at-home pedicure or manicure job, or your local salon opened back up (we're a little bit jealous), we've got the right shade for you. In order to help you have the hot girl summer of your dreams, we've narrowed down the list to the prettiest colors you're going to be seeing everywhere for summer 2022. Scroll on for a selection of the coolest trending yellows, salmons, reds, blues, and more. Pick your favorites, and then, for the love of beauty, throw away that pale-pink shade you got for your sister's wedding a decade ago.
Taylore Glynn is the Beauty and Health Editor at Marie Claire, covering skincare, makeup, fragrance, wellness, and more. If you need her, she's probably roasting a chicken, flying solo at the movies, or drinking a bad Negroni at JFK.