The Lazy-Girl Way to Make Your Lips Look Bigger—Fast
No fillers required.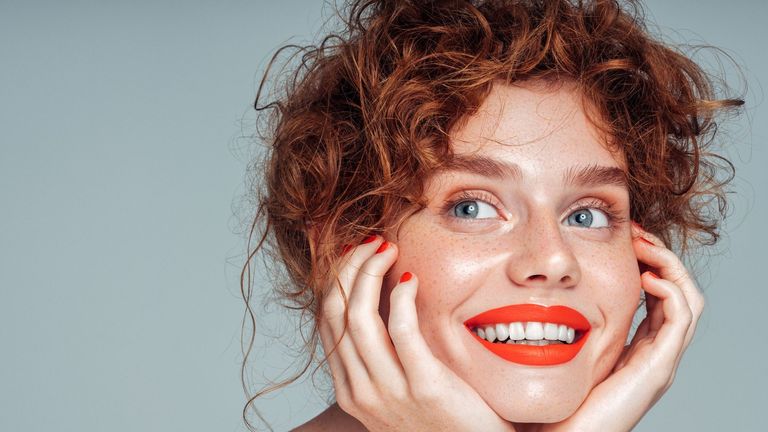 (Image credit: CoffeeAndMilk)
Once upon a time, the world (ahem, Kylie Jenner) decided that thin, perfectly beautiful lips were no longer en vogue, and it was all about poutier, fuller, larger-than-life lips. Naturally, people became obsessed because, well, duh. Unfortunately, though, lip fillers are pretty expensive and pretty permanent (most injectable fillers last up to nine months). And if you're a self-proclaimed lazy girl who just wants to experience the plump-lip life for a day, needles are not for you. But there are plenty of other options to choose from: There are plumping lip glosses that swear to give your lips the volume boosts they so desperately crave. You can pick up a lip balm that promises more than just hydration hours after you slick it on. Or, you know, there's always the lip implant route if you want something really long-lasting.
Luckily, the beauty industry has been faking big lips for the better part of forever, and most of the tricks are as easy as dabbing on a few products in strategic places. So to help us out, we asked makeup artist and beauty blogger Hillary Kline for her expert recommendations on creating fuller, more-defined lips with as little effort as possible. See her best tips and some of our favorite tools, ahead.
Bianca Rodriguez is the Commerce Editor/Writer at Hearst Magazines Digital Media, where she covers fashion, beauty, home, and more. She likes long walks through shopping malls, a good book, and thinks a closet without platform sneakers is a travesty.