We Can't Stop Watching These Insanely Satisfying Eyebrow Tattoo Videos
Mid-action shots, big reveals, and crazy before-and-afters, all on repeat.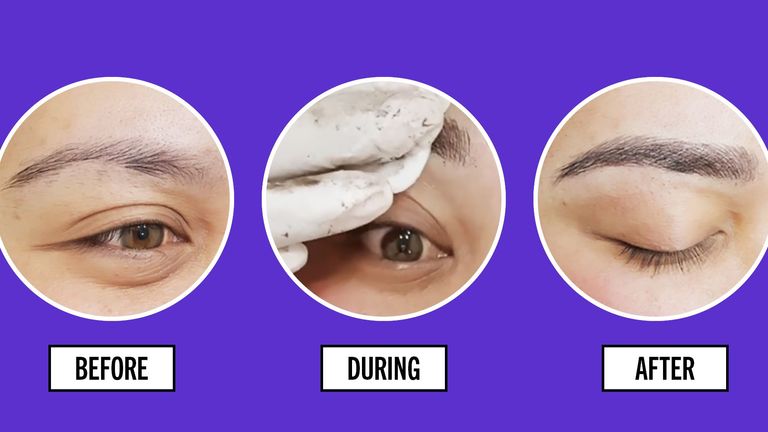 (Image credit: Future)
Eyebrow tattooing has been around since ancient-Egyptian times, but unlike Cleopatra, modern woman has both an iPhone and a devotion to Instagram, making the whole process a lot more accessible to the masses—ahem, us—who would gladly watch a billion mesmerizing tattoo videos until our eyes glazed over and turned to dust.
And that's exactly what we've done with these 13 videos, ahead. Consider us an expert now on the making of brow tats, which involve nicking the skin and filling in the itty-bitty cuts with pigment for a thick, fluttery finish. It looks just as weird as it sounds, but the "after" shots are so damn satisfying, you won't be able to stop watching, either. RIP, eyes.
1. This super-clean reveal
2. This full-treatment shot
3. These up-close hair strokes
4. This super-satisfying wipe off
5. This slow and methodical stenciling
6. This crisscross hash-marking
7. This finished fill-in
8. This major, clean reveal
9. This crazy-natural looking finish
10. This surprising fake-out
11. This soft and subtle shading
12. This up-close arch work
13. This traced before-and-after