5 Things You Do Every Day That Are Bad for Your Legs
You're probably doing #1 at this very moment.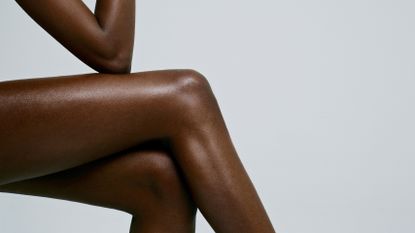 (Image credit: Getty Images)
Spring is officially here! And that means a few things: 1) We get to bask in sunshine and feel happy again 2) No one's going to be giving you side-eye as you drink your iced coffee and 3) It's time to bare those legs.
Yep–skirts, shorts and *gulp* bathing suit season is upon us, and while you probably keep up with the usual maintenance, did you know there are things you are doing every day that can make your legs look, well, less than gorgeous? It's true. Here are five behaviors you need to shut down, for the sake of your stems.
1. Sitting all day. Sadly, this is a reality for most of us. (Stupid desk.) Sitting actually slows blood circulation, causing the fluid in the legs to pool, which can lead to varicose veins (a condition that affects about 50 percent of women), swollen ankles, and even blood clots. To improve circulation, make sure to take a quick break once every hour to walk around and stretch out your legs.
2. Crossing your legs too much. Good news: Contrary to popular belief, doing so doesn't actually cause varicose veins. (Phew!) However, it does put a small amount of pressure on veins, which could exacerbate the problem by causing blood to pool and vein walls to bulge. So, if you're prone to developing veins in the leg area, try to keep it to a minimum.
3. Forgetting legs when you exfoliate and moisturize. Just as it makes all the difference for your face, exfoliating and moisturizing your legs are musts. (Think of it as essentially your anti-aging regimen for your legs.) You can exfoliate your legs more often than you would your face, but 2-3 times a week is plenty. When it comes to moisturizing, you should do so at least once a day. And up the hydration by looking to moisturizing formulas when choosing washes, scrubs, or shaving creams.
4. Being lazy when you shave. Whether you're substituting a bar of soap for shaving cream or using disposable, single-blade razors exclusively, you're doing yourself no favors. Think about it like this: you wouldn't be so blasé if it were your face, so show your stems the same TLC. You should replace your razor (it should ideally have at least 4 blades) every 5-7 times or as soon as it starts to look dull or rust.
5. Not treating cuts properly. Be it razor burn, mosquito bites, or just a plain old scrape, if these marks go untreated they will most likely scar. (So break out that Neosporin, lady.) Already have a visible scar? Use a scar treatment or even just vitamin E oil, which is loaded with antioxidants to improve the appearance of damaged skin tissue.
You should also check out:
8 Easy Exercises to Strengthen and Stretch Your Way Into Any Pair of High Heels
So, You Really Want to Walk in These Heels?
Marie Claire email subscribers get intel on fashion and beauty trends, hot-off-the-press celebrity news, and more. Sign up here.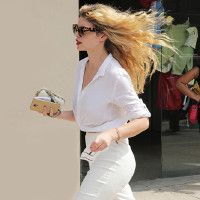 Lauren is the former beauty editor at Marie Claire. She love to while away the hours at coffee shops, hunt for vintage clothes, and bask in the rough-and-tumble beauty of NYC. She firmly believes that solitude can be a luxury if you've got the right soundtrack—that being the Rolling Stones, of course.