6 Bizarre Beauty Treatments You Never Knew Existed
Not for the faint of heart.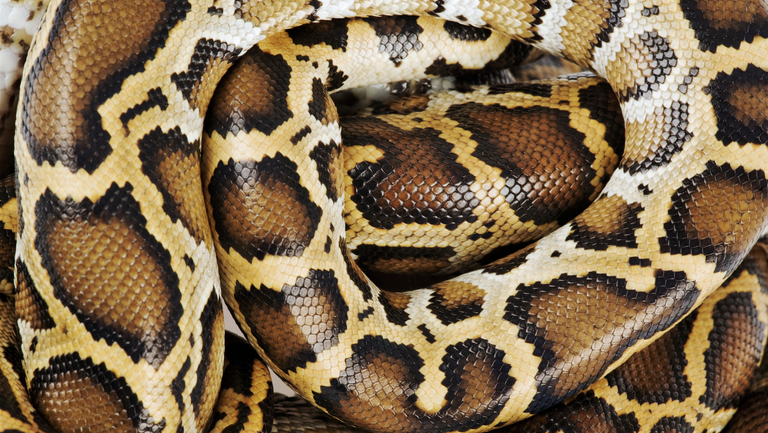 (Image credit: Archives)
It's said that Geishas would use nightingale feces to keep their skin beautiful and unblemished, and would brighten and heal their skin after continued use. At Shizuka Spa in New York, powdered nightingale droppings are sanitized through exposure to ultraviolet light and mixed with Japanese rice bran to enhance its exfoliating properties. $180 for a facial; shizukany.com
Yep, we're going there. The Mugwort V-Steam in Los Angeles caters to your ladybits with mugwort leaves and flower buds. Mugwort has been used in Korea for hundreds of years, and is known to help balance female hormonal levels. It also "contains natural antibiotics and anti-fungal agents" according to the spa website. Basically, you sit on a chair/throne and let the steam, you know, do its thing. Gwyneth Paltrow is a fan, if that tells you anything.
Warning: Many experts and doctors warn against steaming one's vagina as it doesn't need regulating. It's a self-regulating machine! (But whatever, it's your vajay, we guess?) $50 for 30 minutes; tikkunmedical.com
Putting snail slime on your face to make your skin better? Sure. Gaining popularity in Asia before heading to the UK and now the U.S., a snail facial uses snail secretions that have—apparently—been used as beauty treatments for centuries thanks to their peptides and growth factors, which increases the amount of collagen and elastin in the skin. In most salons, the secretion is concentrated and purified before being applied to skin, which we guess beats having snails just straight up moving around on your face. $375 for one treatment; DrSchulmanPlasticSurgery.com
Uh, this is only available in Israel and can we just say—thank the lord. After spa owner Ada Barak found that snakes give off a relaxing, kneading sensation she decided to use them in a massage package. "Some people said that holding the snakes made them feel better, relaxed," she said "One old lady said it was soothing, like a cold compress." The snakes are used on your back, and the size depends on the type of massage you elect to have. Large snakes are used for deeper muscle aches, while smaller ones are used to relax a spa goer. Okay then. $80 for a session; absolutelyisrael.com
Using leeches for health is hardly anything new, we know, but you'll get double the healing with a leech therapy session at Silesian Holistic Center in Brooklyn. After using leeches on your body—usually near your liver or pancreas—to remove toxins, they'll apply the leech saliva—with 140 bioactive enzymes—to your face as a mask. Starting at $100; silesianholisticcenter.com
A San Francisco spa (now closed) promised firmer skin and less wrinkles—all with the help of a specialty slap. Purportedly trained by a Bangkok-born professional Kung Khemika, the spa owner was said to have been one of only ten students of Khemika. Sessions started at $350; Tata Massage in San Francisco
You should also check out:
6 Detoxifying, Fruit-Infused Waters That'll Make Your Skin Glow
How Getting Naked at a Korean Spa Made Me Stop Hating My Body
Beauty PSA: Extractions Don't Hurt *That* Much and You Should 100% Do Them
I'm Sam, the senior editor at MarieClaire.com. I love shining a light on awesome people doing things that matter, cool products and hacks for everyday life, and advice you'll actually use. I'm pretty much always looking for the perfect GIF for any situation. When I'm not trolling the internet, I can be found dancing like a weirdo or napping like it's my job. Right now, I'm probably eating or drinking something filled with sugar or booze. (Sorry, mom.)