How to Find Your Signature Scent
Fragrance Quiz - Signature Perfume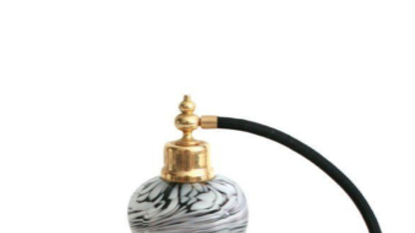 (Image credit: Marie Claire)
When I look at the array of bottles and tubes that sit atop my dresser, I wonder why I have so many when I only use about four. But when I open and take a whiff of my old perfumes, I remember.
Fragrances (opens in new tab) bring back memories of pastimes (opens in new tab) in a way that nothing else can. I know when I smell the aroma of CK One (one of my first perfume purchases!), vivid images of my freshman year of college come to mind. And the few drops I have left of Clinique Happy smell like my old best friends.
Despite my connection to these wistful scents, I always have trouble choosing a fragrance to make new memories with! Over the years, I would just go to the store and pick the smell I liked most (a cute bottle was always a plus too!).
I didn't think there was a rhyme or reason to why I chose a specific scent. Then I discovered Marie Claire's Fragrance 101 (opens in new tab), which taught me that choosing a fragrance typically depends on emotions, but logic is also important because favorite scents often belong to the same family.
I wasn't convinced until I took the fragrance finder quiz! I was asked a variety of questions from what's my favorite season to what type of male celebrity am I attracted to. By the end, I had several intriguing suggestions to choose from!
My results were rather accurate, describing me as calm, yet confident. And I loved how they said my "boho-chic aesthetic is more glam than granola," suggesting that I might enjoy a scent that's sexy yet earthy and unconventional. It turns out MC's recommendations are similar to my old favorites!
Try out the Fragrance Finder (opens in new tab) and discover your signature scent!
Also, check out our different collections, including Flashback Fragrances (opens in new tab)!