Should I Wash My Hair Before Coloring It?
A hairstylist explains.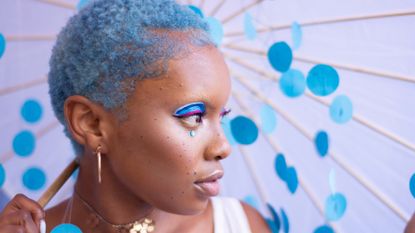 (Image credit: Getty)
Marie Claire Newsletter
Celebrity news, beauty, fashion advice, and fascinating features, delivered straight to your inbox!
Thank you for signing up to Marie Claire. You will receive a verification email shortly.
There was a problem. Please refresh the page and try again.
When you're looking to color your hair, you are, of course, looking to do it right. And for that reason, hair stylists and experts recommend that you use your go-to shampoo and conditioner combo before you dive into that new hair color. But before you lather up your favorite shampoo for colored hair, you might ask yourself: Is it necessary to wash your hair before coloring it? If so, why, and how should you best go about it?
For that reason, I asked Allison Gandolfo, a celebrity hairstylist and designer colorist at the Zahir Ziani Salon, and she broke down everything there is to know about the best pre-coloring routine.
Why You Should Wash Your Hair Before Coloring It
Gandolfo begins by clarifying that washing your hair before your color appointment is something of a non-negotiable.
"If your hair is dirty, it is highly recommended that you wash before coming for a hair color treatment," she ascertains. "The only exception is if you have a sensitive scalp or sensitivity to hair dye." In that case, ask your trusted colorist or trichologist for how to best soothe and cleanse your sensitive scalp before you begin coloring your hair.
But why is washing your hair pre-coloring so important? According to Gandolfo, hair cleanliness impacts the effectiveness of your coloring.
"The natural oils from a semi dirty scalp will protect you from the hair color applied directly to the scalp," she explains, "and highlights start at the scalp, so it really is best to wash your hair in order to get the best coloring experience."
If you're worried about how washing your hair can impact your color saturation or your hair's dryness, she assuages, "Washing hair before coloring it does not affect the color."
The verdict? She concludes, "If your hair is dirty, and you typically are not sensitive to hair dye, wash your hair 12-24 hours before the color appointment."
How To Wash Your Hair Before Coloring It
You may already be comfortable with how to wash your hair or how to co-wash your hair. But is this routine any different before a hair color appointment?
To begin with, Gandolfo says, "It's important to make sure the hair is wet in all places before applying product. If hair is thoroughly wet, this will allow the product to go on smoother and lather up easily to ensure cleaner scalp and hair."
Therefore, it's especially important to find a high-quality shampoo that lathers well and thoroughly cleanses, such as a clarifying shampoo. Gandolfo agrees, saying that "silicone-free and clarifying shampoos are the formulations to look out for."
And when it comes to conditioners? She reassures that "conditioner does not affect hair color," explaining, "It's shampoo that cleanses your hair and strips away dirt and oils."
If you're planning on coloring your hair, you might as well get ahead of the game and invest in a color-safe shampoo and conditioner. Gandolfo says this is especially important to remember when maintaining your colored hair, because shampoos and cleansers "can effectively remove hair color if they are not specifically designed for use with colored hair." This option from OUAI is a particularly popular option among reviewers, and is formulated to provide a thorough yet dye-safe detox that will transform your hair into a perfect canvas for your dream color.
Pros: free of sulates, SLS, and SLES; cruelty-free; color-safe; clarifying
Cons: strong scent
Customer Review: "My scalp feels much cleaner and happier, and my hair is so, so soft after I've used this shampoo." -Sephora
Shu Uemura Cleansing Oil Shampoo Moisture Balancing Cleanser
"I personally love Shu Uemura's Silicone-free Cleansing Oil Shampoo," says Gandolfo. Reviewers agree, writing that this cleansing oil removes build-up without stripping hair of moisture or color.
Pros: expert-approved; free of silicones; color-safe; gentle
Cons: expensive
Customer Review: "I used this and could tell immediately that it made a difference. My hair felt so clean, no build up, but also very healthy. I've never been able to make my hair feel like this unless I got it done at the salon." -Shu Uemura
Aveda Botanical Repair Strengthening Shampoo
Gandolfo also loves this strengthening shampoo from Aveda, which uses plant-based ingredients to strengthen hair follicles and prevent breakage. Reviewers with thick and low-porosity hair especially love its hydrating formula.
Pros: vegan; color-safe; expert-approved; cruelty-free; free of silicones, parabens, and sulfates
Cons: some users dislike the scent
Customer Review: "This shampoo cleanses hair effectively and leaves it very soft. It's very lightweight so great for even very fine hair. I have extremely dry hair and for me it's just not hydrating enough but this is a common issue for me." -Nordstrom
Ouidad Water Works Clarifying Shampoo
This is Gandolfo's clarifying shampoo of choice for your pre-coloring wash. Reviewers with colored, damaged, and low porosity hair alike rave about how it cleanses their strands and scalp of build-up and dirt without over-drying.
Pros: expert-approved; free of phthalates; fights build-up; color-safe; supports scalp health
Cons: contains sulfates
Customer Review: "My curls felt weighed down, over saturated, and limp. After using this, my curls bounced back up and I got my volume back. And the smell—on point! I'm letting this product into my circle of trust for sure!" -Ulta
Meet the Expert
Celebrity news, beauty, fashion advice, and fascinating features, delivered straight to your inbox!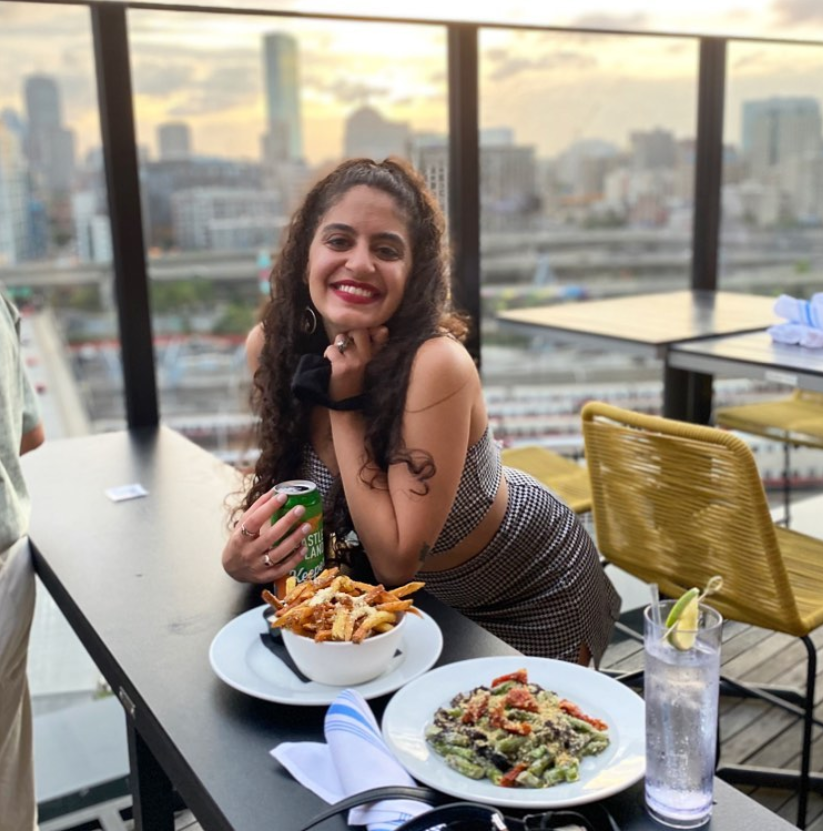 Gabrielle Ulubay is an E-Commerce Writer at Marie Claire and writes about all things beauty, sexual wellness, and fashion. She's also written about sex, gender, and politics for publications like The New York Times, Bustle, and HuffPost Personal since 2018. She has worked extensively in the e-commerce and sales spaces since 2020, including two years at Drizly, where she developed an expertise in finding the best, highest quality goods and experiences money can buy. As a film school graduate, she loves all things media and can be found making art when she's not busy writing.