Why Your Hair Still Feels Greasy After You Wash It, According to a Hairstylist
Say it with me: Grease, be gone!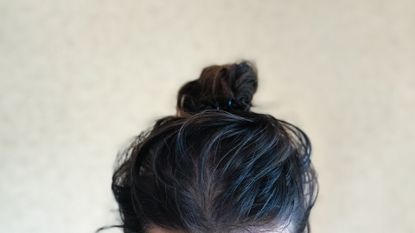 (Image credit: Getty)
We've all been there: You step out of the shower after lathering your favorite shampoo and conditioner into your hair, and then, after drying and styling as usual, you find that your hair is still greasy—even after all that hard work! And whether you're encountering this after working out, styling your hair differently, or simply during a run-of-the-mill wash day, it's frustrating and even baffling. But why does hair sometimes still feel like an oil slick at the roots, even after a routine cleanse?
"If your hair feels greasy after you shampoo it, it may not have been washed very well," says Allison Gandolfo, celebrity hairstylist and designer colorist at the Zahir Ziani Salon.
But before you question yourself and your knowledge of how to wash your hair, bear in mind that if you've been using more products than usual, if you've switched to thicker haircare products (like leave-in conditioners, hair oils, and other styling products), or if you've been sweating more than usual, you may also need to switch up your hair-washing routine and even amend your collection of haircare products.
But what changes need to be made, and where do you need to start? I had Gandolfo break down the best hair de-greasing methods, step by step, so you can exit your everything-shower with confidence.
How To Solve It
For a quick triage to resolve your de-greasing needs, Gandolfo recommends another round of hair-washing consisting of "two rounds of shampoo with little to no conditioner on the roots."
She adds that your in-shower technique matters, too. To get the most out of your cleansing regimen, she advises, "Start with a massaging motion at top of scalp and then move around edges of the hairline, ending at the base of your head. Press firmly, making a circular motion, trying to create a nice lather from the shampoo. I also want to reiterate using little to no conditioner on roots."
Indeed, a good rule of thumb to remember is that shampoo is best used at the roots, while conditioner is best used along the lower-shaft and ends.
Gandolfo also says that if your hair consistently feels greasy after you've washed it, or if grease is something you struggle with often, you should consider revisiting your choice of products.
"If your hair feels greasy after multiple washes, I would recommend silicone-free and sulfate-free shampoos," she says. You should also consider making clarifying shampoos a regular part of your routine so you can combat build-up, sweat, and excess oil before it weighs down your hair or causes dandruff.
And if you're already dealing with an irritated scalp as a result of excess grease, look into a high-quality scalp treatment and schedule an appointment with your dermatologist or trichologist.
Below, two of Gandolfo's favorite shampoos for eradicating that unpleasant post-wash grease.
Kérastase Specifique Divalent Balancing Shampoo for Oily Scalp & Hair
Gandolfo loves this shampoo, and so do countless reviewers. According to users, this shampoo soothes even the oiliest scalps without causing frizz or scalp dryness the way some deep cleansers do. They warn, however, that a little bot fo formula goes quite a long way.
Pros: expert-approved; good for all hair types; hydrating
Cons: contains sulfates
Customer Review: "My hair usually gets oily the next day. After using this shampoo, i observed a difference on how fast it gets oily. Now it takes two to three days! And I only use a small amount of it for my long hair." -Sephora
Olaplex No. 4C Bond Maintenance Clarifying Shampoo
It's no wonder Gandolfo recommends this clarifying shampoo: Dozens of reviewers who have struggled with oily hair call this a miracle product, with several writing that they noticed a difference immediately.
Pros: clean; supports scalp health; expert-approved
Cons: may be too drying for low porosity hair
Customer Review: "I used this ONCE and my hair was not only extremely clean, but my oils were maintained for more than a couple days! My hairstyles lasted longer with less product and my overall hair health has improved and so shiny." -Sephora
Meet the Expert
Marie Claire email subscribers get intel on fashion and beauty trends, hot-off-the-press celebrity news, and more. Sign up here.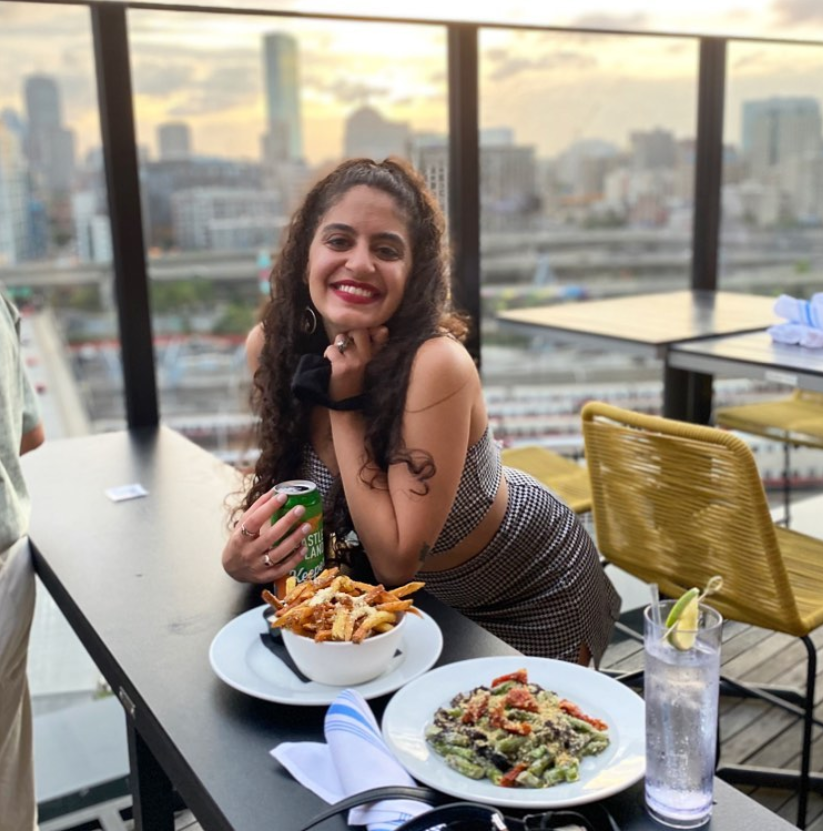 Gabrielle Ulubay is an E-Commerce Writer at Marie Claire and writes about all things beauty, sexual wellness, and fashion. She's also written about sex, gender, and politics for publications like The New York Times, Bustle, and HuffPost Personal since 2018. She has worked extensively in the e-commerce and sales spaces since 2020, including two years at Drizly, where she developed an expertise in finding the best, highest quality goods and experiences money can buy. As a film school graduate, she loves all things media and can be found making art when she's not busy writing.