Why Salons Wash Your Hair After Coloring It, According to a Colorist
Every color needs a good cleanse.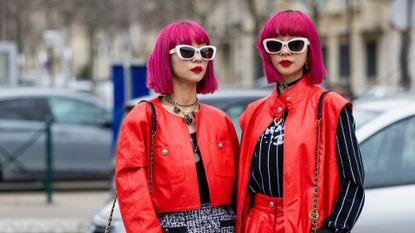 (Image credit: Christian Vierig/Getty Images))
If you've ever gotten your hair colored at a salon, you've probably noticed that even after your hairdresser has washed and colored your mane, they still apply yet another round of shampoo and conditioner to it for good measure. And if you're as curious as we are, you've probably wondered why this is the case.
"Washing your hair, either before or after color in the salon in New York state is the law," explains Allison Gandolfo, celebrity hairstylist and designer colorist at the Zahir Ziani Salon. "It ensures you, the client, receive a thorough hair wash while getting a color service."
In other words, your post-color wash ensures that you're getting the full, complete service that you were guaranteed when you booked your hair appointment. And that's not the only reason hairstylists wash your hair after coloring it, either. That thorough rinse also prevents your locks from looking weighed down and greasy, Plus, washing it protects your scalp from nasty buildup.
"If hair isn't washed after being colored, the color products can be left sitting on your scalp, which can get irritated," says Gandolfo. "It also may make your hair feel greasy and heavy."
And, as anyone who's ever dealt with an irritated scalp knows, scalp irritation can result in dandruff, rashes, oiliness, and even stunted hair growth. After all, healthy hair starts with a healthy scalp, and you can't have either if you're sitting with excess dye on at your roots.
Ensuring a Color-Safe Wash
Although washing your hair after it's colored is in the best interest of your scalp and follicular health, you may, of course, be concerned that over-washing will dry out your hair or even dull the intensity of your new 'do. Gandolfo reassures us, though, that there's nothing to worry about.
"Washing right after color does not impact the intensity of the hair color," she reassures. "However, bright reds and intense rainbow colors will fade after multiple washes."
If you're concerned, speak with your colorist about how you can account for this, and what products you can use to maintain your new color for as long as possible.
"The best shampoos to use after coloring your hair include sulfate-free shampoos and specific shampoos for color-treated hair," says Gandolfo. "You may also want to look for a color-treated shampoo that contains SPF if you live in a warm climate or are outside exposed to UV rays to protect your hair color."
Below, a few of the best options for that post-color wash. You can also consider a purple shampoo to retain highlights and prevent blonde or gray hair from going brassy, or a blue shampoo for maintaining your best brown yet.
Briogeo Be Gentle Be Kind Matcha Apple Replenishing Superfood Shampoo
This Vitamin C-infused shampoo is specifically formulated to protect your hair and scalp from UV damage, and promises to restore dull hair. Reviewers with colored hair love the way it enhances shine and bounce, and how it thoroughly cleans buildup without stripping hair of its color.
Pros: free of sulfates, parabens, and silicones; color-safe; free of sulfate
Cons: some users with textured hair find it drying
Customer Review: "Overall I love the smell and texture! My hair feels clean and soft." -Dermstore
Biotera Ultra Color Care Shampoo With Orchid Extract
Multiple reviewers rave about how well this product cleanses without fading hair color, even over time. Plus, users say it lathers well and that a little goes a long way.
Pros: color-safe; clinically tested, free of sulfates, parabens, SLS, SLES, and phthalates; vegan; supports scalp health; gluten-free; cruelty-free
Cons: strong fragrance
Customer Review: "I love this shampoo for my colored hair! A great, gentle shampoo that doesn't strip the color. Shampoo smells wonderful! My hair feels so clean and soft after. I recommend this shampoo for colored hair!" -Sally Beauty
Ceremonia Mini Hair Hydrating Set: Scalp Care, Shampoo & Treat
The products in this set from Latinx-founded beauty brand Ceremonia is infused with guava extract, which helps protect the hair and scalp from UV damage.
Pros: clean; free of sulfates, SLS, and SLES; supports healthy scalp; BIPOC-owned brand
Cons: small bottles
Customer Review: "Love all the products! My curly/wavy hair is so smooth, soft with a lot less frizz. I air dry my hair most of the time and my hair looks so good with these products! No need to use the wand to fix the curls." -Sephora
Oribe Shampoo for Brilliance & Shine
This shampoo from Oribe promises to protect hair from UV rays and pollution, and customers love how well it preserves their hair color while maximizing shine.
Pros: enhances shine; color-safe; vegan; hydrating; free of sulfates, SLS, and SLES; works on all hair types
Cons: contains silicones
Customer Review: "Hands down, the softest my hair has ever felt and shiniest it's ever looked. No joke, the very first time I used it, I received several completely unsolicited compliments (basically, "Wow, you have beautiful hair!"). Not just from people I know, but a few were complete strangers. I don't normally have anyone comment on my hair one way or another so I think that says a lot!" -Sephora
Meet the Expert
Celebrity news, beauty, fashion advice, and fascinating features, delivered straight to your inbox!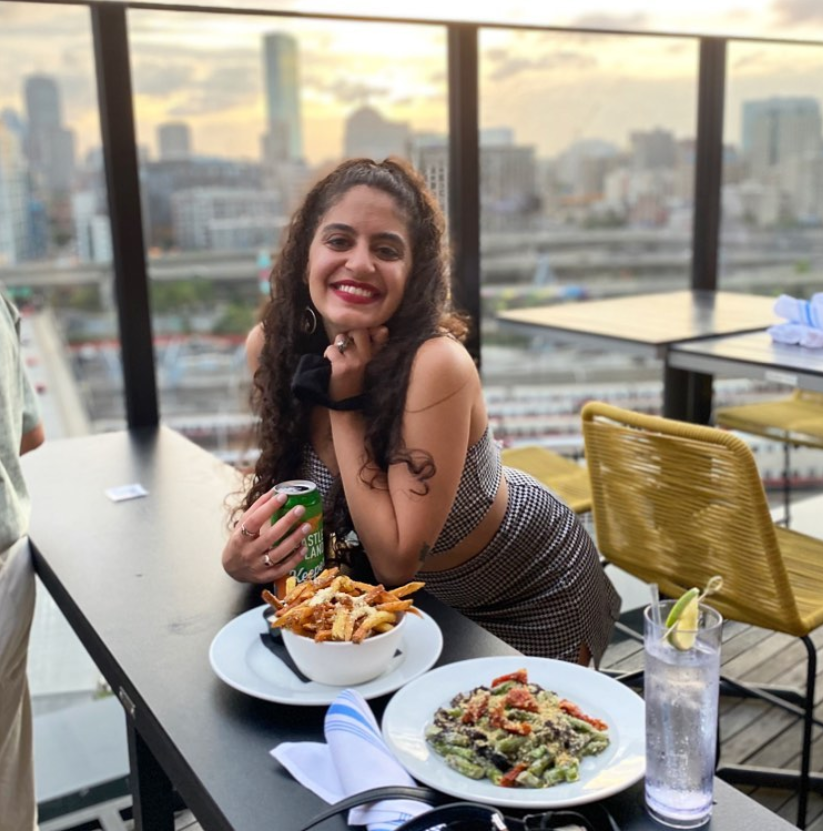 Gabrielle Ulubay is an E-Commerce Writer at Marie Claire and writes about all things beauty, sexual wellness, and fashion. She's also written about sex, gender, and politics for publications like The New York Times, Bustle, and HuffPost Personal since 2018. She has worked extensively in the e-commerce and sales spaces since 2020, including two years at Drizly, where she developed an expertise in finding the best, highest quality goods and experiences money can buy. As a film school graduate, she loves all things media and can be found making art when she's not busy writing.