Naomi Pomeroy
The next Alice Waters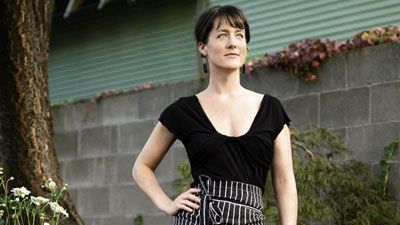 (Image credit: Naomi Pomeroy)
Naomi Pomeroy, 35, chef and owner, Beast restaurant
Résumé: After starting out in a lowly catering job, Naomi Pomeroy sunk $50,000 of investors' money into Beast, which has since become Oregon's hottest eatery. The single mom of one, who's locked up some of the industry's most prestigious accolades, sources all of her ingredients locally — occasionally even butchering her own pigs.
Background check: "I've been cooking since I was 3 and wrote my first recipe when I was 4. It was: Chew up five almonds, spit them out, mix them with powdered sugar, make it into a cake, bake it, and add sprinkles. My mom still has it."
Big break: "Being nominated for a James Beard Award [2010 Best Chef: Northwest] was like being nominated for an Oscar. And since everyone's used to seeing me in jeans and Converse, getting super dressed up for the night was awesome."
Worst moment: "When I got divorced in 2006, I had to close two restaurants, sell a third, and tell 22 investors, 'We don't have your money, and we're not going to.' A few were angry, but others became my best friends — they respected that I went out and started again, and one of them even gave me a personal loan to start over."