Alexa von Tobel
The next Suze Orman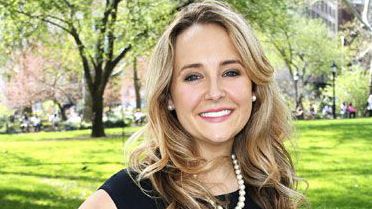 (Image credit: Alexa von Tobel)
Alexa von Tobel, 26, founder and CEO, LearnVest
Résumé: Think you've taken risks for your career? In 2008, Lehman Brothers had just collapsed and the world economy was cratering. In her first semester at Harvard Business School, Alexa von Tobel decided to take a leave of absence to create a women-targeted personal finance startup. Two years in, she's raised $5.6 million from investors compelled by her vision of empowering young women financially, and her site has more than 100,000 users. Harvard can wait.
Background check: "Growing up in a family of doctors, I wanted to be a brain surgeon for a while. But ultimately, I get most excited about creating things, which is why I decided to become an entrepreneur."
Big break: "When I was planning LearnVest, everyone told me I had to talk to Ann Kaplan, one of the first female partners at Goldman Sachs. Within five minutes of our meeting, she totally got the idea — and by the time I left, she was a seed investor."
Startup syndrome: "I go to bed at 2 a.m. and get up at 7 a.m. — I've never been a sleeper. But I definitely get sick every month-and-a-half."