Kimberly Ovitz
The next Donna Karan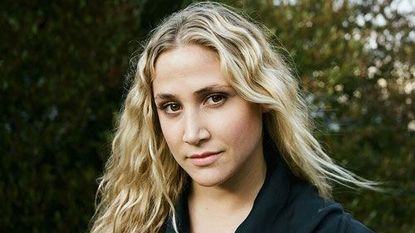 (Image credit: Marie Claire)
Kimberly Ovitz, 27, fashion designer
Résumé: This fashion wunderkind parlayed prestigious internships at J.Crew and Karl Lagerfeld into the launch of her own equestrian-inspired, minimalist clothing line at 25. Success is in Kimberly Ovitz's blood — her dad is Hollywood mogul Michael Ovitz — and more than 100 retailers, from Neiman Marcus to Intermix, sell her stuff. Cameron Diaz is also a fan.
Background check: "I've wanted to be a designer since elementary school. My mentor, Emily Scott, the cofounder of J.Crew, got me an internship under their senior women's designer at 14. That's where I learned how to create a classic style."
Big break: "My Jacob dress, a long-sleeve mini with pleats, flew off racks in 2009: The first 350 sold out, so we made over 850 more. We put so much thought into fit. We wanted something body-conscious but not overtly sexy — and consumers agreed."
Biggest challenge: "Being an Ovitz is a double-edged sword. My dad opened some doors, lending me money and making introductions, but that only takes me so far. I have to back it up with top-notch designs. People have preconceived notions, but once they see the clothes, their perspective changes."