Robert Pattinson Finally Speaks Out About the KStew Affair
"S**t happens, you know?"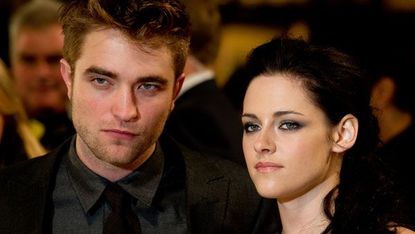 (Image credit: Archives)
It's been 2 years since news of Kristen Stewart's (opens in new tab) affair with married director Rupert Sanderson broke and we're just now hearing what the actress' then-boyfriend, Robert Pattinson, had to say about the scandalous love triangle.
"S**t happens, you know? It's just young people...it's normal!" he told Esquire UK (opens in new tab). "And honestly, who gives a s**t?"
He also elaborated on the aftermath:
"The hardest part was talking about it afterwards," he explained. "Because when you talk about other people, it affects them in ways you can't predict. It's like that scene in Doubt, where he's talking about how to take back gossip? They throw all those feathers from a pillow into the sky and you've got to go and collect all the feathers."
We're happy to see that Pattinson has put all the drama behind, because there's no use in a man that handsome crying over spilt milk.