You Have to See How Kendall Jenner Celebrated Her 19th Birthday
Stripper + Selena Gomez + Cara D. = MAYHEM.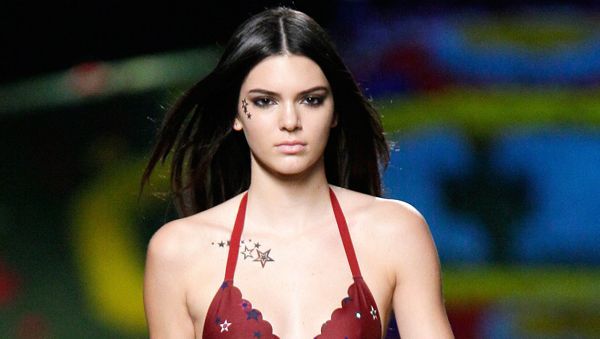 (Image credit: Getty Images)
Kendall Jenner turned the ripe old age of 19 on Saturday, and went a little wild to celebrate. According to the Daily Mail, everybody was there, from Kim and Kanye to Cara Delevingne to even mom Kris Jenner. And somebody even brought a stripper dressed as a cop, and gave Kendall the bachelorette-party treatment.

Kendall also got a sweet serenade from none other than Selena Gomez and Cara Delevingne, because this is what life is like when you're a top model now:
She also got a birthday rap and danced around with her sister Kylie:
At some point in the night, she got a pilot's hat and posed for lots of Polaroids with Kylie, Khloé, Kris, and lots of friends:
And in other Kardashian news,
TMZ notes
that big sister Khloé possibly rekindled things with ex French Montana at the party.

Basically, it was just another normal day when you're a Kardashian. What other family would get you a stripper when your mom was around?
Via