Chrissy Teigen Exposes a Very Creepy Way Your iPhone Has Been Storing Your Photos
But also...very cool?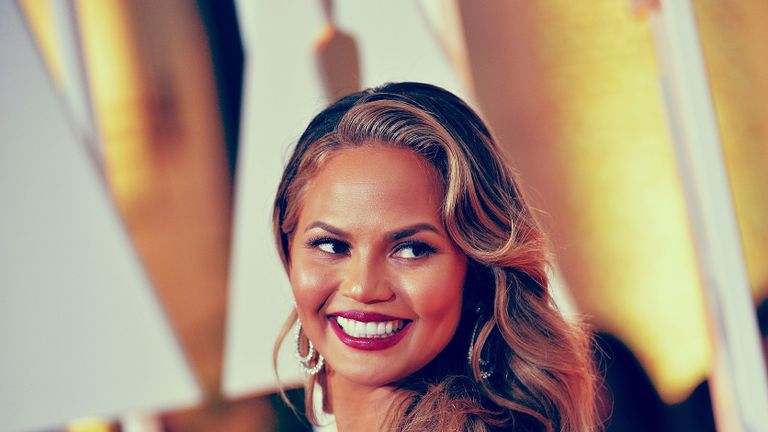 (Image credit: Getty Images)
If you need any proof that we live in the future, just take a look at the photos app in your smartphone. You may be able to search for any term and see photos with that object in it—and that can lead to some creepy results.
On Monday, Twitter user ellieeebwu told women to try typing in "brassiere" in their photos app to see what comes up. The tweet went viral, with more than 12,000 retweets and 23,000 likes, and users replied saying photos of themselves wearing bikinis, lingerie, and sometimes, well, less than that turned up.
ATTENTION ALL GIRLS ALL GIRLS!!! Go to your photos and type in the 'Brassiere' why are apple saving these and made it a folder!!?!!?😱😱😱😱October 30, 2017
See more
Teigen tweeted her results when she searched for "brassiere," which for her, included "every boob or cleavage pic" she had ever taken.
It's true. If u type in "brassiere" in the search of your iphotos, it has a category for every boob or cleavage pic you've ever taken. Why. pic.twitter.com/KWWmJoRneJOctober 31, 2017
See more
According to The Verge, there's a technical explanation for this. Apple added image recognition to its software when it released iOS 10 in 2016. That means the Photos app can detect what objects are in your photos, but it keeps that data private to your device. Motherboard also notes that iOS 11 added some improvements to artificial intelligence, which may be why people are just noticing this now.
There are thousands of keywords that can be detected, and yes, "brassiere" is one of them. But the search function is still not perfect, which is why users like Teigen get such weird results sometimes. Teigen tweeted that she mostly was confused about why "brassiere" was a term when others were not.
Typing food will get you food but penis won't get you penis and boobs won't get you boobs. Just brassiere. *strokes beard*October 31, 2017
See more
And this isn't unique to iPhones; the Google Photos app on Android devices also has a similar function. (MarieClaire.com reached out to Apple for a comment and will update this post with their response.)