Ed Westwick Has Been Accused of Sexual Assault by a Second Woman
Aurélie Wynn shared her story on Facebook.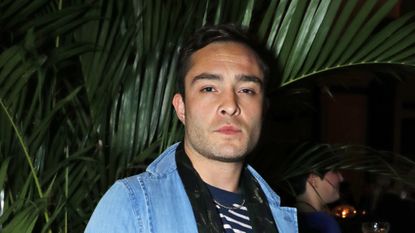 (Image credit: Getty)
A second woman has come forward and alleged that Gossip Girl star Ed Westwick sexually assaulted her in 2014. Former actress Aurélie Wynn, whose stage name was Aurelie Marie Cao, took to Facebook on Wednesday to allege that Westwick had sent an Uber for her to visit him at his rental home at the Glendower Estates in July 2014, some five months after Kristina's Cohen's alleged encounter with the actor.
On Tuesday, following Cohen's allegations, Westwick responded on Twitter and Instagram, writing, "I have never forced myself in any manner, on any woman. I certainly have never committed rape."

According to Wynn, after she said no to Westwick, "he pushed me down" and she became "powerless under his weight. I was wearing a one piece bathing suit that he ripped, I was in complete shock, I am also very tiny." Read her full statement on Facebook.
See Westwick's response below:
Peggy is Cosmopolitan.com's entertainment writer, specializing in Leonardo DiCaprio, This Is Us, and the royals. She's also a proud Canadian and pug lover. When Peggy's not obsessing over Leo's latest lover or gut size, she can be found watching old episodes of Friends or Gilmore Girls. Her dream is to one day live on a pug farm and write children's books, with illustrations by her very talented husband Greg.