Women Brought Each Other As Dates to the Golden Globes and We Are Here for It
America Ferrera and Natalie Portman are 🔥.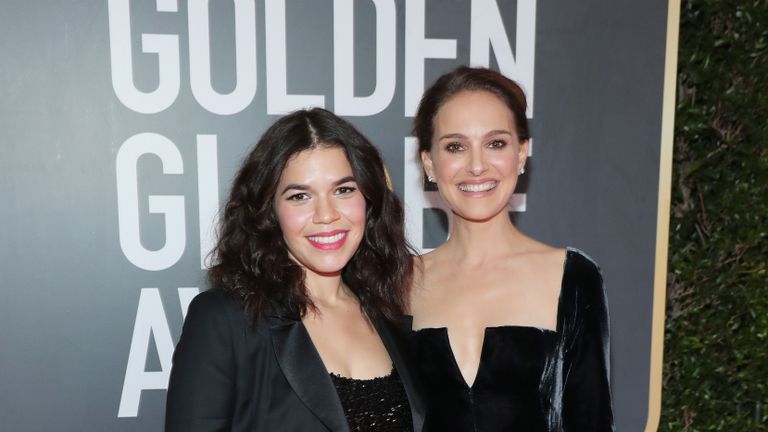 (Image credit: Getty Images)
The 2018 Golden Globes are about so much more than giving actors and actresses a bunch of prizes. It's about women coming together to take a stand for themselves and each other in the wake of the horrifying sexual assault allegations that broke in 2017. It's about using your voice and platform for the greater good.
It's fitting, then, that so many women in Hollywood went to the show as each other's dates instead of showing up with their significant others as a plus one. And some even showed up with important activists by their side—like Tarana Burke, founder of the #MeToo movement. Here's who walked the carpet together.
Greta Gerwig and Saoirse Ronan
Salma Hayek and Ashley Judd
Sarah Paulson and Amanda Peet
Jessica Chastain and Isabelle Huppert
America Ferrera and Natalie Portman
Michelle Williams and Tarana Burke
Emma Stone and Billie Jean King
Susan Sarandon and Rosa Clemente (a community activist)
Meryl Streep and Ai-jen Poo (director of the National Domestic Workers Alliance)
Laura Dern and Mónica Ramírez (an activist for Latinas, as well as farmworker and immigrant women)
Amy Poheler and Saru Jayaraman (who fights to raise wages and labor standards for restaurant workers)
RELATED STORY