How 'The Bachelorette' Morphed Into Reality TV's Most Feminist Show
No, really, we promise.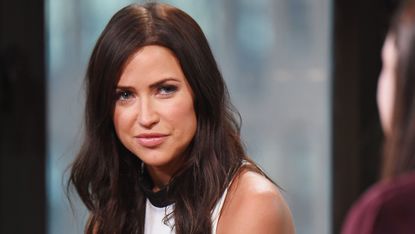 (Image credit: Getty Images)
Like many bachelorettes before her, Kaitlyn Bristowe looked like a woman in love during her appearance at AOL BUILD on July 29. She smiled happily at her fiancé, Shawn Booth, and eagerly answered questions from fans about her upcoming marriage. Yet, when I asked Kaitlyn if she felt like a victim of sexism during her tenure on the show, her answer was a resounding yes.
"I definitely was a victim," Kaitlyn said. "I don't like to have a pity party or feel sorry for myself by any means, but yeah, it was really tough."
Kaitlyn's referring to the slut-shaming that occurred after she had sex with runner-up Nick Viall, which––somewhat ironically––caused this season of The Bachelorette to be most feminist and sex-positive yet.
Kaitlyn aside, The Bachelorette should technically be a feminist win: a woman is front and center, picking from a line-up of potential husbands, and taking the reigns of her relationship. What she doesn't get to do is have conversations about real life topics (Abortion? Birth control? Gilmore Girls?) or decide when and where she gets to have sex.
Before Kaitlyn's arrival in Bachelor Mansion, the bachelorette was expected to adhere to a strict set of unwritten rules about how to conduct herself and her sexuality. Conversation should be limited to family and faith. Sex shouldn't be spoken about explicitly, and should only occur during the Overnight Dates. Kaitlyn broke these rules not just thanks to her R-rated sense of humor, but also by having sex with Nick (or as he would say, "making love") way too early in the game.
While The Bachelorette has always quietly acknowledged that sex is a normal part of relationships, waiting to get physical until Overnight Dates is expected, if not required. At this point, there are only three contestants left, which somehow makes intimacy acceptable to the show's more conservative viewers. These dates (which take place in candle-lit Fantasy Suites) typically take place right before the finale, but Kaitlyn had sex with Nick three episodes too soon––and the slut-shaming that followed was swift.
"You're a little #whore so shut your little whore mouth #slut."
"Kaitlyn, you need to un-spread your whore legs."
Those are just two of the tweets Kaitlyn received during the show––both of which were read out loud by Bachelorette host Chris Harrison during an uncharacteristically feminist moment on the Men Tell All special. Harrison touched on the show's complicated gender roles, and ended up taking a strong pro-Kaitlyn/pro-sex stance. "You've made some controversial decisions in your path and your journey to find love, but those were your choices," he said.
By the end of the season, Kaitlyn stood by her decision to have sex––but getting there was a process. Vacillating between regret and defensiveness, it was clear that Kaitlyn couldn't reconcile how to navigate her role as bachelorette. "Waking up in the morning, I'm definitely feeling guilt," she said. "I don't necessarily feel guilty about the act. It's more just guilt from caring about other relationships I have."
But, why should Kaitlyn feel guilty at all? The fact is, many women date more than one person at once (hello, Tinder), and some women have sex while in multiple non-exclusive relationships. As long as Kaitlyn and Nick used protection and their sex was consensual, there doesn't seem to be an issue here. So why was Kaitlyn's physical intimacy with Nick so hard for audiences to understand?
It seems, in large part, because Kaitlyn is a woman. ABC structures The Bachelor and The Bachelorette almost identically, but audiences judge their leading ladies and gentleman by a different set of standards. When bachelor Chris Soules literally couldn't stop making out with his contestants last season, he was deemed charming, not amoral. And when bachelor Juan Pablo Galavis was said to have had pre-Fantasy Suite sex with Clare Crawley, he wasn't judged for it––she was.
"I'm not sure why Chris gets that 'all-American sweetheart' [title] and I'm like this horrible human being," Kaitlyn told Entertainment Tonight in late June. "I'm still asking myself those questions why. I think people know I have thick skin and know I can handle some of that stuff, so maybe that's why they're more open to giving me their opinions."
The insane backlash that Kaitlyn experienced for having "off camera time" with Nick (as ABC likes to say) has to be one of the most sexist moments in reality television, but Kaitlyn's pro-sex attitude combined with the amount of attention ABC gave the issue makes this one-night stand the most sex-positive thing that's happened on The Bachelorette. Ratings gold-mine aside, viewers were reminded of the fact that yes, women do have sex––and sometimes with multiple partners.
This isn't to say The Bachelorette is some kind of beacon of feminist hope. Kaitlyn ended the season just like every bachelorette before her: by getting proposed to and happily showing off her ring on Chris Harrison's love seat. The difference is, Kaitlyn and Shawn didn't just talk about their baby-making schedule––they talked about Kaitlyn's battle against sexism. "I can stand up for my girl and defend her now," Shawn said. "This girl is the strongest woman I've ever met in my entire life...Now I can finally stand right next to her and stick up for her because she doesn't deserve any of that."
Adorable, yes, but if Kaitlyn's time in the hallowed halls of Bachelor Mansion has taught us anything, it's that the women of ABC's Bachelorette don't need a knight in shining armor rushing to their defense. They need to pull a Kaitlyn by standing up for themselves, taking control of their sex lives, and refusing to be judged.
Marie Claire email subscribers get intel on fashion and beauty trends, hot-off-the-press celebrity news, and more. Sign up here.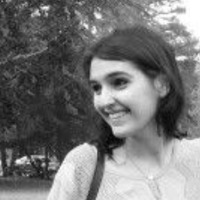 Mehera Bonner is a celebrity and entertainment news writer who enjoys Bravo and Antiques Roadshow with equal enthusiasm. She was previously entertainment editor at Marie Claire and has covered pop culture for over a decade.