How Caitlyn Jenner Switched Up Her Skincare Regimen Post-Transition
The I Am Cait star breaks down her new beauty routine.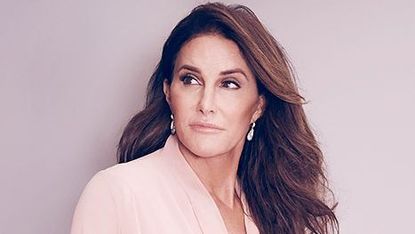 (Image credit: E!)
As Caitlyn Jenner continues to become more comfortable with living her most authentic life, the I Am Cait star has invited fans to ask questions about her experiences as trans on social media. In the latest edition of #AskCait, she reveals how she's perfected her beauty regimen since becoming a woman.
"Hi Caitlyn. I'm curious—how has your skincare changed since your transition?," asked DK, a query which the former Olympian shared on her website and Twitter. "You are beautiful."
"Has my skin changed since transition? Certainly it has," Jenner responded via video, before explaining how taking care of her skin has been a work in progress ever since the '80s—when she first had her beard removed.
"[Removing my beard] actually took a lot of volume out right out of [my chin]," she told DK, along with her 2.9 million followers. "So it was kind of, a little bit pothole-y, you know? That has gotten better throughout the years. Which is a good thing."
Just as her complexion has improved with age, so has the 65-year-old's glam squad situation.
"By the way, I never had a makeup artist," she admitted. "I always did my own makeup until I started shooting [I Am Cait] and I have kept to it now for the show. Because you know, it's television and you want to look good."
Helping her remain flaw-free? Well, just like the rest of us, she often turns to MAC.
"I think they do a great job," she said. "I love their coverage. And it's been a lot of fun for me to learn, kind of, the makeup and how it works."
Could there be a Caitlyn Jenner Viva Glam collection in the works? Fingers crossed, people. Fingers crossed.
How has my skin care regimen changed since transitioning? Let me give you the 411. #AskCaithttps://t.co/pmhUHhh6fASeptember 10, 2015
See more