Carrie Brownstein's Portland: The Best Places to Eat and the Coolest Things to Do
Who better to trust, honestly?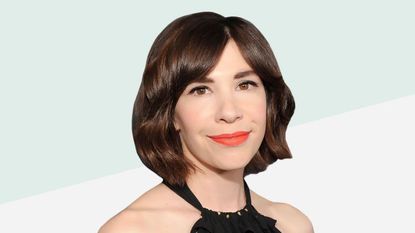 (Image credit: Archive)
Case Study. I prefer to make coffee at home with my AeroPress, but the baristas here will not look down on you for specializing your order.
For Brunch:
Broder Nord. Swedish-inspired dishes, presentational, and rich in flavor.
When You've Got Out-of-Town Visitors:
The Pearl District is so shiny and new that it looks like it was built out of Legos. It's a very walkable area with tons of restaurants, and it's good for window-shopping.
For Something to Spruce Up Your Home:
Canoe is a highly curated home-goods store with a bent toward Scandinavian design and clean lines with an eye on practicality.
To Browse for Your Next Read:
Powell's is the biggest independent bookstore in the U.S. It's easy to spend an entire day perusing the aisles in a state of wonder.
To Load Up on Beauty Essentials (And Discover New Ones!):
Aesop. I love their hand lotions and natural deodorants. They are generous with samples and never overwhelm you with sales pitches or heavy scents.
To Get Your Hair Cut:
Tiger Tiger Salon. Their new North Portland location has large windows, which are great for people-watching while you're sitting in the chair.
Will Leather Goods. It's a fancy souvenir but these bags, some of which are made in Oregon, feature exquisite textures and timeless shapes.
For a Place That Can Only Exist in This City:
Forest Park. There's nothing else like it. This dense, verdant, and vast park is a continual source of enchantment.
For a Killer Pair of Shoes, New Bag, or Jeans:
Frances May is really the only boutique in town you can find something by Rachel Comey, ACNE, or Opening Ceremony.
For Takeout:
Nong's Khao Man Gai. The simplicity of their chicken dishes is close to perfection. Great for warming up in cold weather and light enough for summer.
For a Low-Key Cocktail:
Angel Face. A sweet and intimate space that features beautiful wallpaper.
For a Decadent Dinner:
The Nines. In a city known for its culinary down-home rusticity and authenticity, Chef Gregory Gourdet has created something both delicious and luxurious. Plus, the view of the city is incredible.
For Comfort Food:
Killer Burger. My go-to style for comfort food is to eat like a kindergartner. A burger and fries definitely satisfies that urge; it doesn't hurt that they put peanut butter and bacon on most of their patties.
For a Quickie Mani/Pedi:
Lotus Spa. Unfussy, friendly salon that gives great mani/pedis that won't be ruined mere hours later.
For an Intense Workout:
I like Motionlab PDX for their gyrotonic classics. They are taught by a former Russian ballerina who is not afraid to make things tough on you.
To Catch an Indie Movie:
The Hollywood Theater was always known for their art house, indie, and fringe films, but after a recent renovation they now provide a first-rate movie going experience. Their best events rely heavily on audience participation and on novelty.
To Hear New Music:
Everyday Music is open until 11 PM every day and I'll often stop in there on my way home to listen to new records and figure out what I should buy. They have a great selection of used vinyl as well.
To Fall Back in Love with the City:
Washington Park posits you in a rose garden with a panoramic view of the city and Mt. Hood in the background. It's difficult to think of living anywhere else from this vantage point.
Insider's Tip to Help Navigate the City:
Portland has great public transport. Hop on the light rail Max, take the streetcar or rent a bike. The city is a grid and relatively flat; you'll feel like a local while also getting a real sense of the geography.
To Watch a Glorious Sunset:
The bluffs in N. Portland overlook the Willamette River. On a sunny evening everything is aglow in a honeyed hue.
Need more Carrie Brownstein in your life? Her memoir, published by Riverhead Books, is out now. Buy it here. You can also follow her on Instagram @carrie_rachel
A version of this article appears in the November issue of Marie Claire, on newsstands now.
Follow Marie Claire on Instagram for the latest celeb news, pretty pics, funny stuff, and an insider POV.
Celebrity news, beauty, fashion advice, and fascinating features, delivered straight to your inbox!