Khloé Kardashian Reveals That She Hasn't Told Lamar Odom What Caused His Brain Injury
The reality star opens up to Ellen Degeneres about the struggles of Lamar's recovery.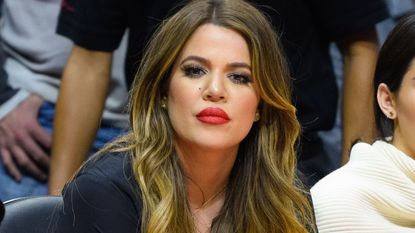 (Image credit: ARCHIVES)
It was just over a month ago that Lamar Odom was found passed out in a Nevada brothel, then in a coma for three days in the ICU. Still hospitalized, Odom is now able to perform basic vital functions without the assistance of machines, though the multiple strokes he suffered caused brain damage that affects his cognitive abilities.
Since the devastating incident, Khloé Kardashian has been a major support figure for her estranged husband in his fragile state, despite their increasingly complicated relationship. (She called off their divorce, may be responsible for his medical decisions, and also has a boyfriend.)
During an appearance on The Ellen Degeneres Show, the reality star revealed a surprising detail about Odom's hospitalization: he is unaware of the events that put him there.
"Well, I can't tell him—we tell him he had a brain injury," Kardashian explained. "I can't tell him how the brain injury was caused because it will set him back. He's never asked why he's here. He doesn't ask."
She continued to open up about the status of Odom's recovery, saying, "He has such a long way to go. He's learning how to walk again and feed himself again and put sentences together. Cognitively there's a lot—it's a long, long road ahead."
Watch the full clip below:
Follow Marie Claire on Instagram for the latest celeb news, pretty pics, funny stuff, and an insider POV.
Celebrity news, beauty, fashion advice, and fascinating features, delivered straight to your inbox!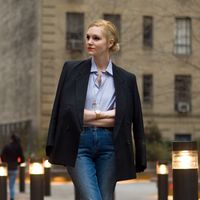 I am an experienced editor, writer, and creative strategist, specializing in fashion, beauty, and lifestyle content for digital media outlets, as well as video and social platforms. While I currently operate as a freelance contributor/consultant, with such clients as The Zoe Report, my 10+-year background in the industry was cultivated at the dot-coms of elite publications, including Harper's BAZAAR, ELLE, and Marie Claire.