Young Chris Hemsworth Sings and Plays Guitar, Proves He Was Always Swoon-Worthy
Watch this gem from his Aussie soap opera days.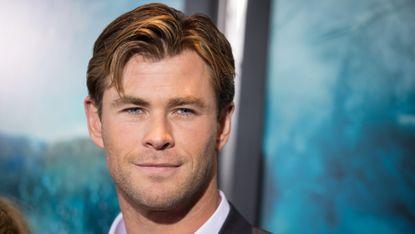 (Image credit: Archives)
We love a good celeb evolution, but it looks like Chris Hemsworth hasn't changed much at all over the years. (Not that we're complaining.) Apparently, he's always been as good looking and charismatic as he is now.
Before rocketing to the top of everyone's lust list as the strong, flaxen-haired god Thor, Hemsworth starred in the Australian soap opera Home and Away for three seasons in the early 2000s. In one particularly amazing clip from the show, the then early-20-something actor serenades his female costar from outside her window with an acoustic love song:
"In a world of so many, all I see is only you," he croons. "Nothing's gonna hold me back from reaching out to this dream in front of me. So I beg you don't runaway, 'cause I'll sing this song till you stay."
DYING!
And then—it gets better—he hands her a single red rose. 🌹
DEAD.
It's official: No one will ever compare to the heartthrob that is Chris Hemsworth.
Try not to faint while watching this:
Celebrity news, beauty, fashion advice, and fascinating features, delivered straight to your inbox!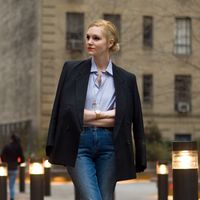 I am an experienced editor, writer, and creative strategist, specializing in fashion, beauty, and lifestyle content for digital media outlets, as well as video and social platforms. While I currently operate as a freelance contributor/consultant, with such clients as The Zoe Report, my 10+-year background in the industry was cultivated at the dot-coms of elite publications, including Harper's BAZAAR, ELLE, and Marie Claire.