Emilia Clarke, the Mother of All Dragons, Is Getting a Dragon Tattoo
That's her way of saying goodbye to 'Game of Thrones.'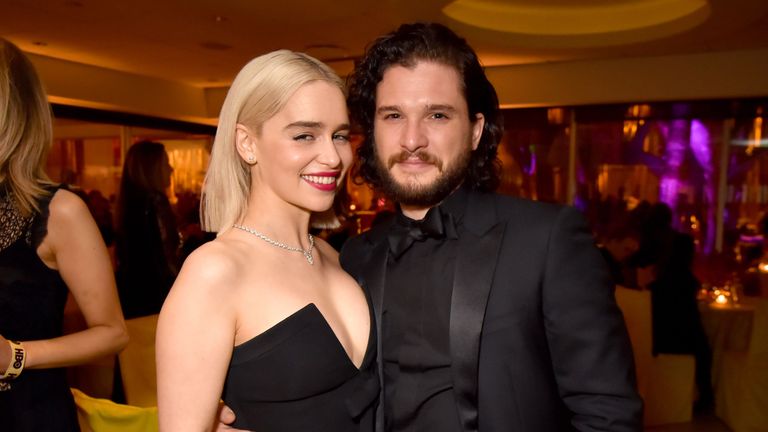 (Image credit: getty image)
The series finale of Game of Thrones won't air until 2019, but Emilia Clarke already has a plan for how she'll commemorate the end of the show. The actress appeared on Live! with Kelly & Ryan to chat about Solo: A Star Wars Stor, but the conversation, naturally, drifted to her HBO series. The trio started talking about tattoos and the star revealed she's planning to get inked with a dragon.
"I'm going to get a dragon right here, kind of flying away," Emilia said while pointing to her left wrist. "So I think that's cool. A little kind of peace out."
Emilia a.k.a. Daenerys Targaryen will always own the title "mother of all dragons," (as far as I'm concerned) and now a piece of the show will forever be with her.
This will be the actress's second tattoo that honors a role she's starred in. Emilia got her first tattoo in 2015—a bumble bee on her left pinky finger—to celebrate her tear-inducing film Me Before You.
The ink was created by tattoo artist Dr Woo. Might I also add, once she gets the new ink, she'll be known as "the girl with the dragon tattoo." (Insert crying face emoji here.)
RELATED STORY