The Internet Is Going Crazy Over Hillary Clinton's Hot Nephew
He's causing quite the social media meltdown.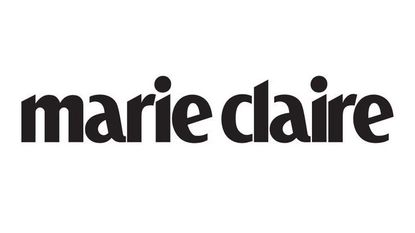 (Image credit: Marie Claire)
Marie Claire Newsletter
Celebrity news, beauty, fashion advice, and fascinating features, delivered straight to your inbox!
Thank you for signing up to Marie Claire. You will receive a verification email shortly.
There was a problem. Please refresh the page and try again.
On Thursday, Hillary Clinton gave the speech of a lifetime at the Democratic National Convention (and made way more than a fashion statement in her sleek white pantsuit)—but the Internet can't help itself, and in the midst of the political history-making, it succumbed to its baser desires. Namely: her super-hot nephew, Tyler Clinton.
The model-esque young man was spotted by many as he joined Aunt Hill on stage at the end of the evening to give her a warm hug and chase balloons with Uncle Bill. See, he's the one in the blue tie:
🔥🔥🔥
The site WorldofWonder.net did some digging to find out exactly who this smokin' stud of a guy is, and discovered Tyler Clinton is the 18-year-old son of Bill Clinton's half-brother Roger Clinton. They also report that he is a model, and recently graduated from Loyola Marymount University, where his uncle delivered the commencement speech. We're a little unclear on how he is a college graduate at only 18 years of age… so we're guessing he's probably actually a little older than that. Which we're not mad about.
Can We Talk About Hillary Clinton's Nephew, Tyler?:https://t.co/WFHMUtJ7mi pic.twitter.com/QmJXNCebmgJuly 30, 2016
See more
Regardless, Twitter is practically flooded from all the lustful drooling that's happening right now.
The best part of this Presidency will clearly be @HillaryClinton's nephew #TylerClinton #HOLYHELLJuly 30, 2016
See more
Can we have a moment of silence to appreciate the Clintons' nephew, Tyler Clinton. #ImWithHer #ImWithHerAndHim 😯👌 pic.twitter.com/6Z6FTEvilcJuly 30, 2016
See more
Patrick Schwarzenegger, Jack Schlossberg, now Tyler Clinton. Young men related to political giants continue to break the Internet.July 30, 2016
See more
Hillary Clinton's nephew Tyler will make you want to vote Democrat ALL THE WAY down the ballot pic.twitter.com/EIXWaNwe6IJuly 29, 2016
See more
In case you want to see more photos of this handsome young Clinton (and you know you do), check out photographer Adina Doria's website here. You're welcome.
Celebrity news, beauty, fashion advice, and fascinating features, delivered straight to your inbox!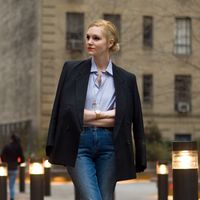 I am an experienced editor, writer, and creative strategist, specializing in fashion, beauty, and lifestyle content for digital media outlets, as well as video and social platforms. While I currently operate as a freelance contributor/consultant, with such clients as The Zoe Report, my 10+-year background in the industry was cultivated at the dot-coms of elite publications, including Harper's BAZAAR, ELLE, and Marie Claire.