This Throwback Pic of Kourtney with Blonde Hair Will Make You Feel Better About Your Past Hair ~Phases~
We all make mistakes.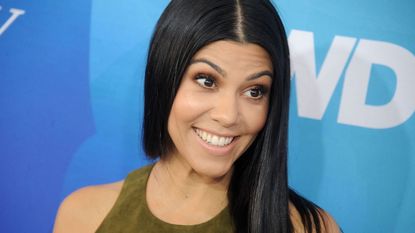 (Image credit: Getty Images)
It's always an interesting thing when one of the Kardashians ditches her raven hair in favor of lighter locks. When Kim did it, everyone was shocked, but it was platinum so we were obsessed with it because *fashun*.
Then, in the midst of the Lamar drama, Khloé chopped all her hair off and gave her strands the golden touch, and we all gushed over it because who doesn't love an emotional haircut?
Even Kendall has hopped on the (faux) blonde bandwagon in the name of her modeling career—she basically looked like Calabasas Barbie.
And who can even keep up with the different shades of blonde Kylie has sported over the years. Whether dyed or a wig, each time she debuts a new hue we eat it up with a spoon.
Overall, the Kardashian-Jenners seem to be pretty good at going blonde. Well, except for Kourtney…
Unlike her peroxide-prone sisters, Kourtney has rarely strayed from her natural dark brown hair in the time she's been in the reality TV spotlight, save for a few experimental ombré periods—and now we understand why.
Kylie posted this throwback photo of her eldest sis rocking bleached-within-an-inch-of-its-life (but tragically un-toned) blonde hair—a look she completed with over-plucked brows and a shadowy ring of dark lip liner.
What are little sisters for if not sharing your most embarrassing beauty moments with the entire internet?
Honestly though, this was *the* cool girl look of the '90s—and everyone knows the '90s are back. I could totally see Kylie trying to recreate Kourt's daring style. Let's hope she invests in a vat of coconut oil if she does though.
Celebrity news, beauty, fashion advice, and fascinating features, delivered straight to your inbox!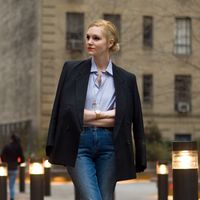 I am an experienced editor, writer, and creative strategist, specializing in fashion, beauty, and lifestyle content for digital media outlets, as well as video and social platforms. While I currently operate as a freelance contributor/consultant, with such clients as The Zoe Report, my 10+-year background in the industry was cultivated at the dot-coms of elite publications, including Harper's BAZAAR, ELLE, and Marie Claire.