True-Life Engagement Horror Stories
Megan Fox's recent engagement is another example of how a proposal can go wrong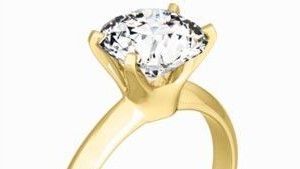 (Image credit: Marie Claire)
By now you may or may not have heard the rumor that former 90210 heartthrob Brian Austin Green asked his very famous girlfriend, Megan Fox, to marry him (again). And sounds like the actual proposal, which occurred on a beach, went just right — until the ring itself was irretrievably lost in the sand (opens in new tab). Yikes.
Personally (and uh, rather randomly), I could sort of relate. I too recently got engaged oceanside, and the ring went M.I.A. as well. Long story short, we were on vacay in Mexico and had been swimming in the pool just before we strolled toward the water and my sweet boyfriend (now fiancé) asked me to marry him. And it wasn't easy for him to ask, considering he followed up the proposal with a wistful, "But I've just lost the ring." Of course, I said yes anyway — the ring was incidental — and miraculously, we were able to retrieve it from the depths of the pool an hour later. (So lucky!) It makes for a great story, but I've often wondered if we'd look back on the event differently had it not turned out that way. Probably not, but maybe.
That said, the missing-ring scenario is just one of many, many ways a proposal can go wrong. Our friends at The Frisky (opens in new tab) just posted "5 Engagement Nightmares You Won't Believe (opens in new tab)," and let's just say that magical time between the proposal and the actual ceremony isn't always necessarily sunshine and roses.
Got any engagement horror stories of your own? Lay 'em on us.
Erin Flaherty is a beauty journalist and consultant who has contributed to numerous publications including the Wall Street Journal and Domino, among many others. She is a board member of the Women's Global Empowerment Fund and especially passionate about worldwide beauty anthropology and women's issues. She lives in Woodstock, NY with her husband and dog.