The Reinvention of Reese Witherspoon
The sweetest of stars is settling into a new marriage and a new life as a global activist.For more, check out the exclusive photos from Reese's cover shoot.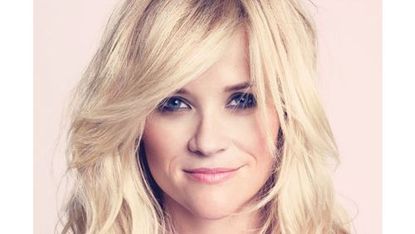 (Image credit: Tesh)
On a crisp summer morning in Moscow, 4,000 Russian Avon ladies converge on a colossal concert hall outside the city. Dressed in fitted pantsuits and sharp pencil skirts, they have traveled from across the continent, some boarding a plane for the first time in their lives, to see Reese Witherspoon. A select few — the company's top performers — congregate in an upstairs lounge, nibbling nervously on canapés while they wait to meet America's golden girl. This day is like "a dream unexpectedly come true," says Elena Zvarycheva.
And then, with a wave and a smile, Witherspoon, Avon's Global Ambassador, enters the room. Cameras flash. In Manolos and a filmy red Jason Wu blouse, she radiates a friendly, easy professionalism as the Russian women approach her for a group portrait. She is here to celebrate Avon's 125th anniversary and to talk about women's issues. An hour later, standing onstage, she explains why it's important to speak up about domestic violence. Russia has no laws against the crime, and Avon is backing a campaign to change that. Witherspoon mentions a new national hotline, then wraps up with an energetic, "Thanks so much for having me!" The Russian women stand and clap, their hands high above their heads.
Story continued below.
The next morning, Witherspoon slips into a corner booth in the VIP lounge on the top floor of the Ritz and orders a cappuccino, joking that she has been existing on "chocolate, cheese, and bread" all week. "Oh, and white wine." Just three days earlier, she was in Poland; tonight she heads home to California. It's a whirlwind week, but these trips give her perspective, she says — and help her manage a surprising fear. "I'm scared to speak in public," she says. "I'm really nervous about it. It's weird, because on a movie set, I'm fine. But I get really nervous in front of crowds." When she accepted this job four years ago, she says, "I used to shake when I talked at these conferences."
It's hard to imagine the 35-year-old Witherspoon as anything but confident. She's one of the highest-paid actresses in Hollywood, earning an estimated $28 million in the past year. She runs her own production company, Type A Films; owns a sprawling ranch north of Los Angeles, complete with chickens, goats, and donkeys; and has an Oscar. But she's open about her vulnerabilities. "I used to not ever travel," she says, gazing out at the spires of Red Square. "I've gotten over so many phobias. Five years ago, I was terrified to travel. I was scared to leave my kids." She smiles. "It's still not the best feeling. But this is an opportunity to turn the spotlight on something that's important to me."
Witherspoon admits that despite her success, she is not as type A as she seems. "I always had a lot of confidence when I was younger, and then I think I got a little nervous in my 20s," she says. "But now I feel better. Now I'm in my 30s, totally better. A little more confident again. Not as scared."
From a distance, Witherspoon's 20s look like a blast: At 23, she married actor Ryan Phillippe; two years later, she starred in Legally Blonde; four years after that, she scored the Oscar for Walk the Line. Along the way, she had her two kids (Ava and Deacon, now 12 and 8). But her marriage began to crack, and at 30, she and Phillippe split. Witherspoon admits now, five years after the divorce, that it was a tremendous blow.
"I was hard on myself when I got divorced. And until I got remarried, I don't think I realized how stressed I was," she says, referring to her marriage this past March to Hollywood talent agent Jim Toth. "I feel so much relief. I don't think I recognized how anxious I was about being a single parent. It was really, really stressful. It's not easy on anybody. I think Nora Ephron says in one of her books, 'You know, don't kid yourself, divorce is really hard on your children. It's really hard. Children will not be better for it.'" Witherspoon reflects on that last statement. "I mean, there are extenuating circumstances. I'm sure everybody's life is different, so I shouldn't say that. But it's really traumatic. Now I feel a great sense of relief and an incredible amount of support from my husband."
She counts herself lucky to have found Toth. "You know, somebody close to me once said, 'Oh, no man will ever accept your children.' And I just thought it was the most horrifying thing someone has ever said to me in my entire life," she says, a slight Southern lilt emerging. "I was determined to find somebody who would make that not true. And I got lucky. I did. I got very lucky, and he's wonderful. And so wonderful with the children. I'm very blessed."
Read the rest of Marie Claire's exclusive interview with the star in our October 2011 issue, on newsstands Sept. 20.
More from Marie Claire:
The Ultimate Virtual Makeover for Hairstyles & Makeup
Top Trending Women's Haircuts & Styles
2015's Hair Color Ideas & Trends
Best Short Hairstyles You'll Love
Celebrity news, beauty, fashion advice, and fascinating features, delivered straight to your inbox!
Abigail Pesta is an award-winning investigative journalist who writes for major publications around the world. She is the author of The Girls: An All-American Town, a Predatory Doctor, and the Untold Story of the Gymnasts Who Brought Him Down.