The Most Stylish Celebrity Offspring (PHOTOS)
Kids so cute we've gotta stalk them, too.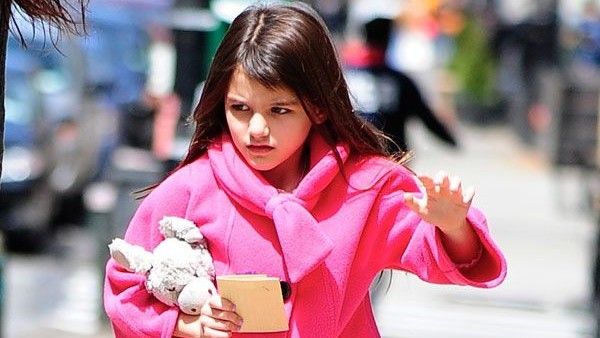 (Image credit: Marie Claire)
We know, we know. They deserve privacy. They didn't sign up for this. We've heard (and said) it all. BUT GUYS, it would be a crime not to show these adorable pics of the best dressed celebrity kids we've ever seen. Scroll through in the name of fashion!
Forget Carven! Suri Cruise started the pink coat trend. P.S. That was just a joke. We would never forget Carven.
Nothing is better than a curly-haired bebe in a striped jumpsuit, moto boots, and a beanie. NOTHING.
I've got 99 problems and 98 of them have to do with not owning this jacket. The last one has to do with not actually BEING Blue Ivy Carter.
Matilda Ledger has got it going on. Look at the way she expertly mixed and color-blocked those prints!
Kingston Rossdale wows in Fair Isle and the Miley Cyrus haircut. He wins.
North West is wearing pastel-colored cashmere and posing with Riccardo Tisci before her first birthday. The Kardashian fam may be controversial, but this baby's got style chops.
Her mom is a fashion designer (and one of our favorite personalities) and her pops is an inked up rocker, Harper Madden was bound for fashion fame. She wears an empire waist like a pro. Well, like a pre-pro, she is a baby.
Mason Disick is awesome. In fact, it was really difficult to pick just one outfit of his for this list. Here, he strolls with mom, Kourtney Kardashian, and baby sis Penelope looking fly in stars.
Related Stories:
Blue Ivy Carter is Our Style Icon
5 Things Your Boyfriend Doesn't Know About Fashion
Morning After? There's a Sweatshirt for That.

Follow Hallie Gould on Twitter.