The 9 Most Annoying Things People Do on Instagram
You know who you are.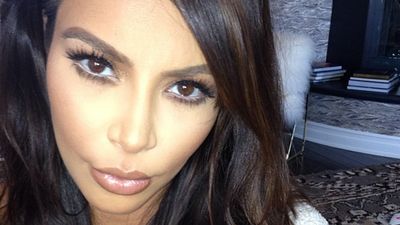 (Image credit: Marie Claire)
We all know it's true: There are some very questionable shots uploaded to Instagram (I'm looking at you, Cara Delevingne). Though I'm embarrassingly obsessed with everyone on this list, sometimes I seriously question their strange photo choices. So, here is my unofficial, official list of what not to do on social media:
1. Vacation pictures. Extra points if your glistening legs or sand-covered toes are included.
2. Mediocre-looking food. If your food is so unbelievably spectacular that you have to snap a pic, fine. But let's be real, most food pictures leave much to be desired.
3. Engagement rings. OMG Congrats! So happy for you. Yada, yada, yada.
4. Inspiration quotes. Except I can't make fun of Kendall Jenner because she is dating Harry Styles and therefore is my idol.
5. Sleeping selfies. You're not sleeping! You're taking a selfie!
6. Almost naked sexy selfies. The female body is a beautiful thing. That doesn't mean I want to see it on my Instagram feed.
7. Pre-, post-, or during-gym sessions. It makes me depressed.
8. Pointless collages. I'll take four large pictures over a million tiny ones any day.
9. Oversharing. Love ya but TMI.
Related Stories:

The Most Annoying Things Engaged Couples Do

The 10 Most Annoying Things People Do on Facebook
Morning After? There's a Sweatshirt for That.
Follow Hallie Gould on Twitter.