Every 'One Tree Hill' Celebrity Guest Star You Totally Forgot About
In the long, long years since 'One Tree Hill' called it quits, I've spotted its biggest stars in a handful of shows—James Lafferty in The Haunting of Hill House, Sophia Bush in Chicago P.D., Bethany Joy Lenz in Grey's Anatomy—but it's the former guest stars I see everywhere. Seems like 'OTH' was a great place to launch your career.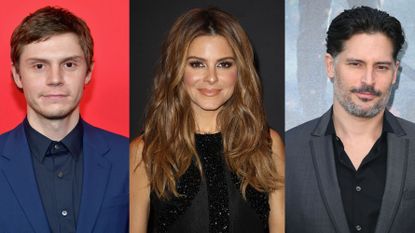 (Image credit: Getty Images)
One Tree Hill convinced me to move to America. Okay, that's not strictly true—I moved to America from the U.K. for reasons that, should you ask me at a dinner party, were entirely more rational—but all the hours I'd spent spent lusting after Tree Hill's small-town charm and unreasonably hot residents played a role. On any given evening between 2005 and 2010, you could find me illegally streaming the WB-turned-CW classic on a battered PC; I am, in short, a One Tree Hill superfan.
In the long, long years since One Tree Hill called it quits, I've spotted its biggest stars in a handful of shows—James Lafferty in The Haunting of Hill House, Sophia Bush in Chicago P.D., Bethany Joy Lenz in Grey's Anatomy—but it's the former guest stars I see everywhere. Whether they're releasing albums (Bryan Greenberg), popping up in theaters (Joe Manganiello), or hosting Extra (Maria Menounos), a ton of One Tree Hill's onetime guest stars have since leapfrogged into fame and fortune in their own right. Like these 15, ahead...
1/15
Kevin Federline
Never, and I mean never, will I understand how Kevin Federline, father to Britney Spears' children and, well, that's it, landed a role on One Tree Hill. Kevin Federline played a guy called Jason Federline (!), the arrogant, pain-in-the-ass lead singer of a rock band hiding the talents of Kate Voegele in season five. In fairness, Federline is pretty good in the role. But, like, what?
2/15
Bryan Greenberg
These days, Bryan Greenberg is a musician and actor in his own right—he was in Bride Wars, for crying out loud—but to me, he'll always be Jake Jagielski, the lovable single dad in seasons one to three. Peyton very nearly moved across the country for him, such was her love for this mop-haired young man, but then she decided she was into Lucas instead and promptly forgot all about Jagielski. He was never mentioned again, but lives on forever in my memory.
3/15
Maria Menounos
This was a weird one. The now-TV host made famous by Extra and E! News played Emily Chambers, who fell in love with Keith Scott in season two and promptly stood him up at the altar. This wasn't because she had cold feet, mind you, but because Keith's brother (and eventual murderer) Dan Scott had paid her to pretend to fall in love with him. Rather than confess to her almost-husband, she made a run for it, as you do.
4/15
James Van Der Beek
Dawson, what are you doing? In his season six stint as erstwhile movie director Adam Reese, James Van Der Beek snorts coke, yells at Lucas, and is generally Not A Good Guy. His character is hired to direct the movie adaption of Lucas' book about his high school experience, which is all very meta, and ultimately comes to nothing anyway. So we bid adieu to Adam Reese.
5/15
Joe Manganiello
Now an international superstar best known for True Blood and also for being married to Sofia Vergara, Joe Manganiello was once just Owen the Bartender, a recurring character who showed up in seasons five, six, and seven. Owen the Bartender made a mean martini and dated Brooke for a while, but ran for the hills when she told him she wanted kids. A year later, he came back and had sex with Millicent, who was battling a drug addiction at the time and, oops, still dating Mouth. Then Owen the Bartender came back a year later, but now just as Millicent's friend. Okay, then.
6/15
Evan Peters
Before he was professionally terrifying in American Horror Story, Evan Peters played a kid stuck in the foster system named Jack Daniels. (Yup. Jack Daniels. I don't know, either.) Jack was the longtime best friend and, later, love interest of Samantha, Brooke Davis' foster daughter. Jack Daniels was also averse to ever getting a haircut, apparently.
7/15
Torrey DeVitto
In one of the most truly bonkers storylines of the entire series (which is a bold statement, I realize), Torrey DeVitto played Nanny Carrie, Jamie's nanny turned evil nurse turned homicidal maniac. After this unforgettable season six storyline (which I do not mean in a good way), DeVitto joined Pretty Little Liars as Spencer Hastings' older sister, who was involved in only marginally less bizarre storylines.
8/15
B.J. Britt
You probably recognize B.J. Britt as the faux-Bachelor in UnREAL, or Antoine in Agents of S.H.I.E.L.D., but, lo and behold, he was also on One Tree Hill in both seasons one and six. Britt shows up briefly in season one in a forgettable role as Nathan's basketball opponent, and then makes his re-entry in season six as, well, still Nathan's basketball opponent, this time in the NBA.
9/15
Nick Lachey
Yes, that is Nick Lachey, and no, I will never understand this one, either. Lachey plays himself, by which I mean a former member of 98 Degrees looking to resurrect his career, and finds himeslf used as a pawn by Brooke Davis to make Julian jealous. Also, there's a weird mix-up between Lachey and Haley James Scott, because they both want to record the same song...so they both record it, I guess? And also, he has sex with a woman who looks just like Brooke, but isn't Brooke? I don't know, the whole thing is odd.
10/15
Gerald McRaney
Maybe you recognize Gerald McRaney from This Is Us, where he plays the sweet and newly bereaved OB-GYN who delivers the Big Three (well, not Randall, but you know). Or maybe you recognize him as Mason Wood in Castle. Or it could be you know him as Raymond Tusk, a Koch Brother–esque foil in House of Cards. Regardless, you probably do not remember his season one cameo in One Tree Hill as Royal Scott, a.k.a. Dan's father and Nathan's grandfather. Being a pretty nasty guy who caused generations' worth of trauma, Royal comes up in conversation over the years, but only ever makes that single appearance for a birthday dinner. Absent father, much?
11/15
Kevin Kilner
Kevin Kilner played Peyton's Hot Dad Larry in seasons two and three, and then disappeared forever (which probably contributed to some of Peyton's angst). Larry was out at sea a lot, and once was thought to have drowned, which also caused a lot of angst for Peyton. (Good news: He was fine.) He was a loving dad (ish) for a couple of years when Peyton was a teenager, but never showed up when Peyton and Lucas became parents to baby Sawyer, which kind of sucked.
12/15
Pete Wentz
This ill-thought-out cameo is now in the history books as one of music's worst-ever TV cameos, per Billboard. Pete Wentz of Fall Out Boy plays Pete Wentz of Fall Out Boy, who meets Peyton at a show and then magically appears weeks later at a getaway in the woods, where Pete and Peyton kiss with palpable awkwardness. Pete, I adore you, truly I do, but this was a terrible idea.
13/15
Ernest Waddell
Let me try to keep this straight: First, Peyton finds out she's adopted. She meets her birth mom, Ellie, who dies literally weeks later. Peyton discovers Ellie had a son, her half-brother Derek. Derek and Peyton meet, but unfortunately Derek turns out to be a violent stalker and not her brother at all. Real Derek then shows up to save Peyton from Fake Derek. Which brings me to this: Real Derek is played by Ernest Waddell, who rose to fame later on The Wire and Law & Order: Special Victims Unit. Which is for the best, because I suspect Waddell, like me, would have a hard time explaining his exact role on One Tree Hill.
14/15
Dawnn Lewis
Dawnn Lewis has been in pretty much everything: The Cosby Show, The Simpsons, This Is Us, the new Veronica Mars, Futurama, Days Of Our Lives, you name it. She also starred briefly in One Tree Hill as the grieving mother of Q, a.k.a. Quentin Fields, who was shot in a grocery store in season six in one of One Tree Hill's least crazy and most genuinely upsetting moments.
15/15
Elisabeth Harnois
Best known as Morgan Brody on CSI, Elisabeth Harnois once played Shelley, a Tree Hill High student in season four who founded Clean Teens, a group for committed high-school virgins. Sadly, this all went to hell when Shelley fell for Mouth McFadden and promptly had sex with him in an upstairs bedroom at a house party (as high schoolers are apt to do). Shelley was so consumed by guilt afterwards that she promptly dumped Mouth and broke his heart. This was the end of Shelley.
Celebrity news, beauty, fashion advice, and fascinating features, delivered straight to your inbox!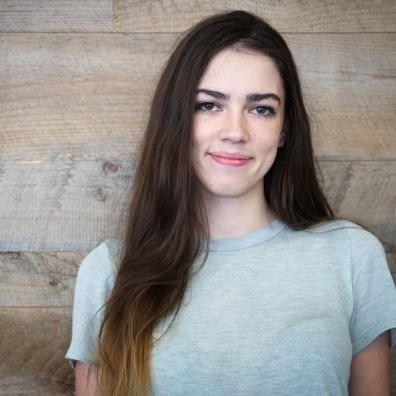 Jenny is the Digital Director at Marie Claire. Originally from London, she moved to New York in 2012 to attend the Columbia Graduate School of Journalism and never left. Prior to Marie Claire, she spent five years at Bustle building out its news and politics coverage. She loves, in order: her dog, goldfish crackers, and arguing about why umbrellas are fundamentally useless. Her first novel, EVERYONE WHO CAN FORGIVE ME IS DEAD, will be published by Minotaur Books on February 6, 2024.